If you've been missing Young Justice as much as we have, you'll love this. A brand new line of Young Justice merchandise is making its way to DC Universe, expanding the selection of items available for purchase. While we love the current offerings, the new line of merchandise truly caters to everything the fans have been asking for. Are y'all traught, whelmed and feeling the aster? We sure are!
The merchandise heavily leans on the show's inside jokes, featuring items with several fan-favorite catchphrases. If you've been wanting a mug featuring the iconic Bowhunter Security logo, now's your chance! The true showstopper, however, is the official Dicktionary©.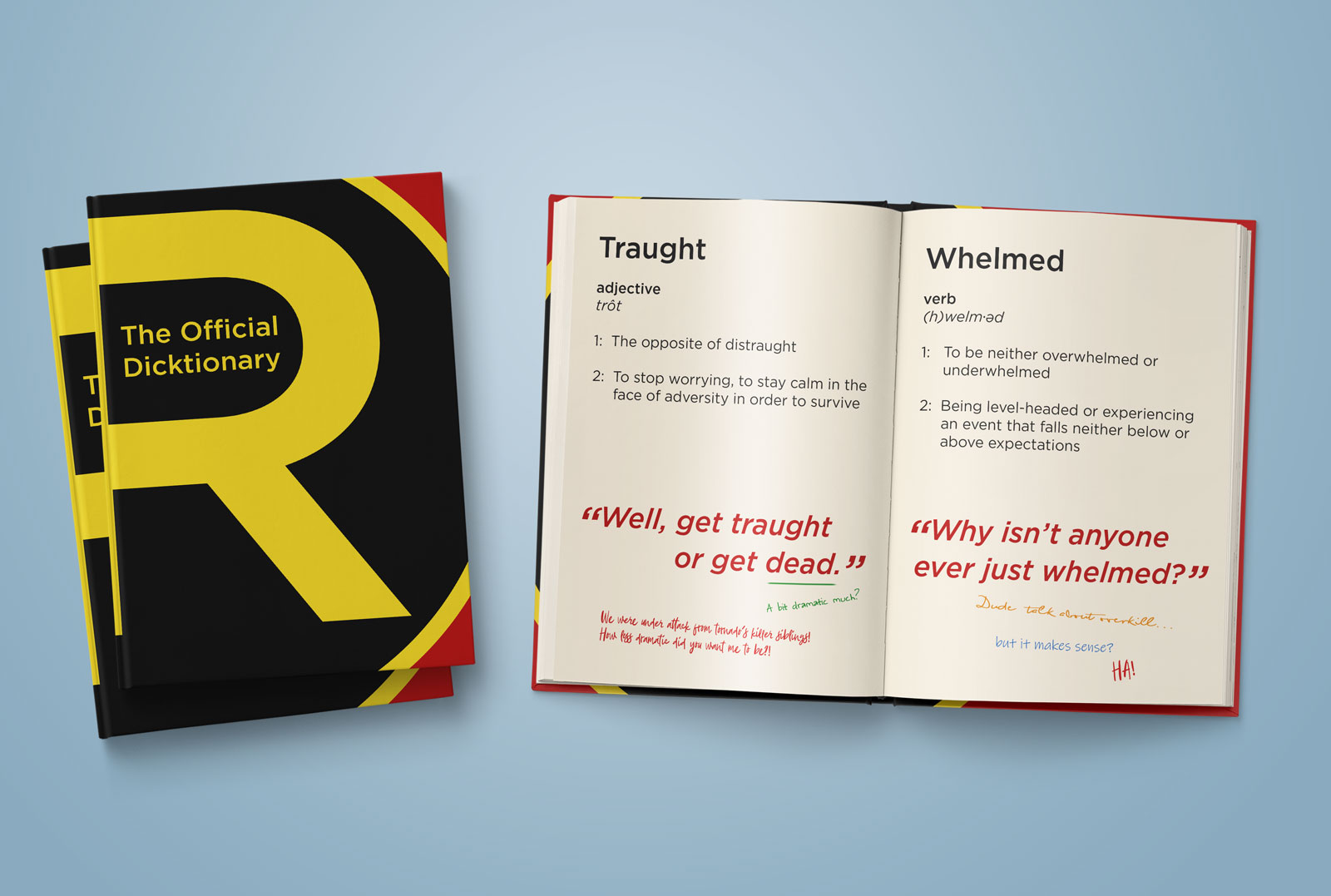 The Dicktionary© features all of Robin's 'un-words' from the three seasons, in addition to Bart's futuristic lingo. Unsure what the true meaning of 'aster' is? The Dicktionary© will spell it out clear as day. If that wasn't enough, the Dicktionary© also contains annotations from past and present team members! How's that for a fun little add on?
All of the new Young Justice merchandise will be for sale via the DCU streaming service this summer. For those wanting to reserve their copy of the Dicktionary© before they sell out, pre-orders go live on April 16 while using the code: ENOYREVE YAD SLOOF LIRPA YPPAH.