6/9/2022 4:05 pm

We did it! We made it to the season finale, and what a finale it was. So many things were wrapped up, but in true YJ fashion many things were left to wonder about, to speculate on, without and without tin foil hats. No cliffs were hung with the ending, but definitely things were teased in massive ways. Let's talk about them!
We open the finale right where we left off last episode in the middle of Metropolis with Dru Zod doing his best to explain why isn't all that bad, or rather that he will be the god of earth aka New Krypton and to kick things off Superboy will need to kill Superman. We cut back to the North Pole where Nightwing stumbles out of the fortress to see the carnage of the wrecked bio ship, but that fades to M'gann showing it to be an illusion and Nightwing letting her in on his own illusion. The two break down how they each found themselves to be where they are and the teams they were with to get there. It looks like everyone that is able is headed to, or already in Metropolis.
With Rocket lost in the boom tube, Forager and bioship down and out, and no quick way of getting to Metropolis things look dire until Baby shows up! Back in Metropolis the word family finally hits Conner where it should and he flashes through all the moments of family he has known through the years. Then the real battle begins! Kid Flash rips the kryptonite from Dru Zod, and Artemis drives the Magic school bus into Lor Zod. Nightwing lets M'gann know that this isn't the time to hold back because the House of Zod intends to take the planet without question. M'comm forces Danny/Kaiser-Thrall to open the portal back into the Phantom Zone to bring forth his army. Kaldur, Zatanna, Kid Flash, and Artemis continue to attack the House of Zod and things aren't going well. Thankfully the crew on Baby shows up and the fight continues in full!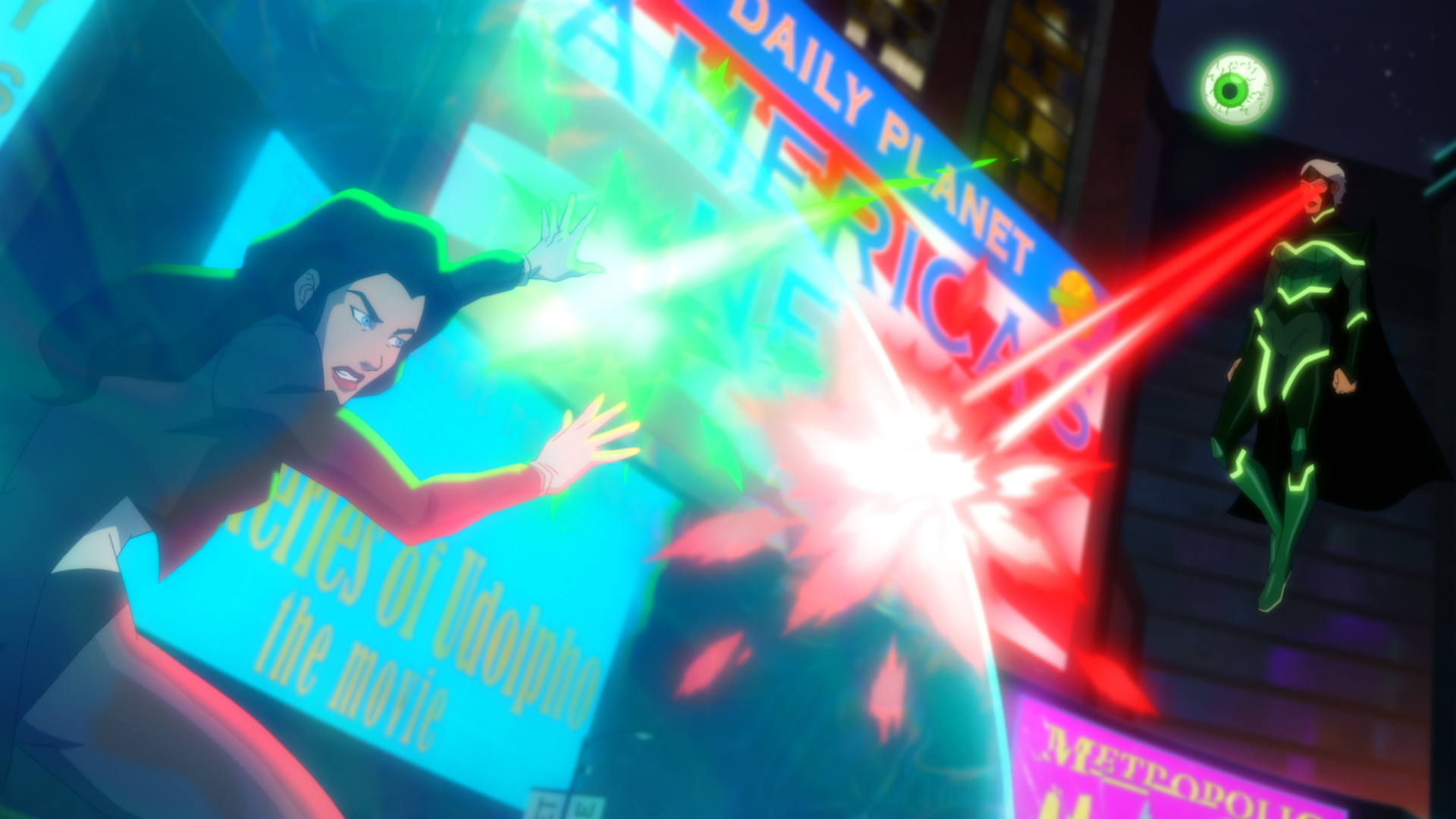 We have been waiting for this moment for so long, and we were right, if there was anyone that could bring Conner back it was M'gann. She shows him who he truly is, and we have Superboy back with us! We get to see some impressive matchups with Zod v El and so much more. M'gann is finally pushed to become the terrifying demi-goddess she is meant to be. The plan culminates in a restored Danny opening a boom tube back to the Phantom Zone and everyone getting tossed back in. The only exceptions are the Emerald Empress and Lor Zod making an escape.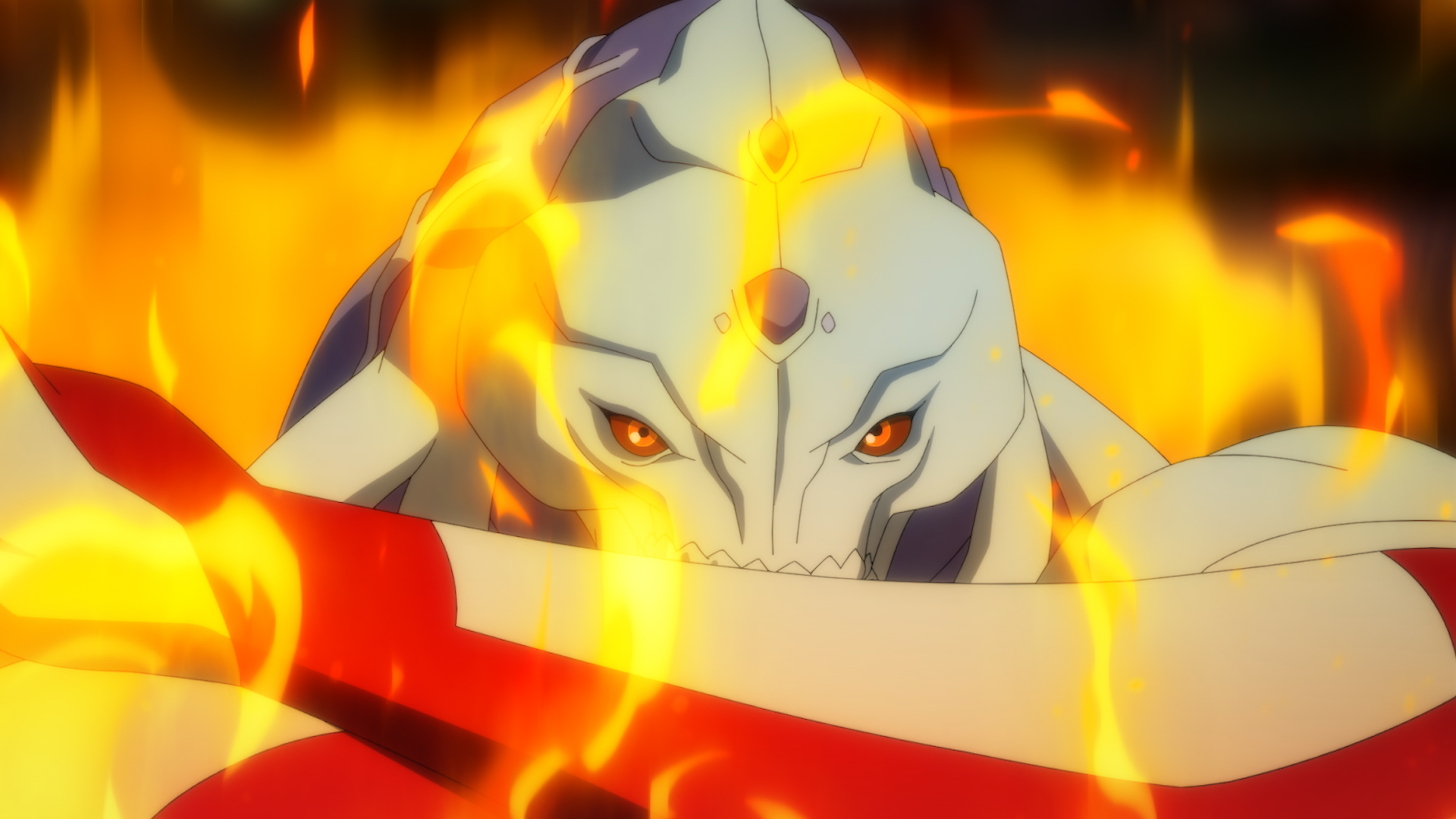 We wanted it from the first arc, and we are finally getting it here in the last one, Supermartian wedding is here! It is a veritable who's who from YJ past and present, but we would expect no less. What to do with those in the Phantom Zone, but we learn it is far too late as Vandal has seen to it that there are none there anymore. We learnt that Metron was heavily involved in Rocket being saved, and had already had many things in motion. Brainiac shows up to bring the Legionnaires back to their time with a functioning time sphere. We get a surprisingly uninterrupted ceremony and Conner and M'gann are finally married! The post credit scene is not to be skipped though, as we see the newest Furies and it is none other than Black Mary and Supergirl!!
Was that a perfect finale? No, but it tried to get as close as possible. The stinger at the end of the finale will no doubt be talked about and theorized on for months, and years, to the point where it probably stands to have its own article. We think that the wrapping up of the story felt somewhat quick, but ultimately that is a two sided critique because in the end we will always say yes to more Young Justice no matter what form it comes in.
The wedding was a fantastic way to cap off the season, as is the case with so many shows. That said, we hope this is merely the end of the season, and by no means the end of the show. With comics only a week away and a constant sweep of support it is hopefully just a matter of time before we hear about season 5 getting the green light. With the Furies on deck, with Vandal having a War World full of Kryptonians, M'comm having free reign of Durla, with the Emerald Empress pregnant with Lor Zod heading to Daxam, and countless other things it seems like Season 5, 6, and 7 are absolute musts!
What was your favorite part of the finale? What was your favorite part of the season? Where do your hope season 5 will explore? Let us know in the comments or forums and #KeepBingingYJ
6/2/2022 9:14 am

The penultimate episode of Young Justice: Phantoms, "Over and Out", gives the audience a shocking chapter in the saga of Superboy's retrieval from the Phantom Zone. This season has not held back any punches in regards to the storytelling, and "Over and Out" delivers on that streak of boundless creativity and enticing narratives. With a variety of surprising twists and turns, it's quite bizarre to think that we only have one more episode this season to potentially wrap everything up. However, considering how imaginative and well-written "Over and Out" was, there's little doubt that the season finale will not fail to satisfy most fans who've been keeping up with this enthralling season!
We pick up where we last saw our lead characters with many of the original Team members still in the Phantom Zone. Meanwhile, Miss Martian, Superman, and an assortment of other heroes are still on Trombus, and on their own mission to save the young half-Kryptonian from his unorthodox purgatory. However, standing in their way is Lor-Zod, who's finally made proper contact with his mother, Ursa, and his father, General Dru-Zod. This certainly isn't a harmonious, heartwarming family reunion to say the least.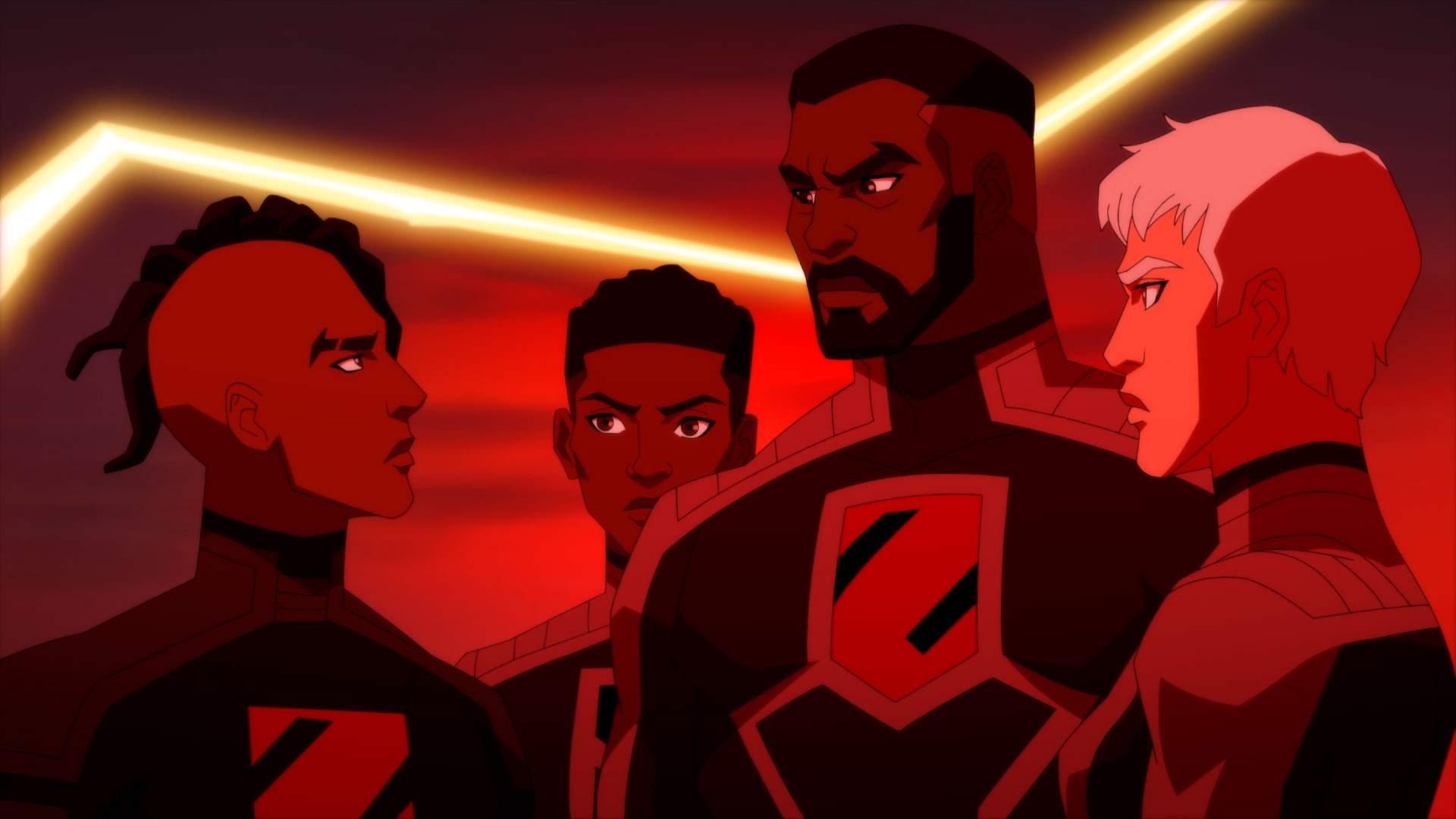 On the other side in the Phantom Zone, the original Team members, Nightwing, Aquaman II, Tigress, Zatanna, and Rocket, must face off against the other members of the House of Zod, who are still in their anguish-ridden abyss as only Dru-Zod and Ursa escaped for the time being. Given that they're still out of their element in the Phantom Zone, a rematch against their new adversaries will certainly be a tough task. Can our favorite heroes who we've watched grow over four seasons take on these seasoned soldiers and defeat Dru-Zod and his fearsome family? More importantly though, will Superboy come out of his trance and finally reclaim his true loyalties to his closest friends, family, and fiancée?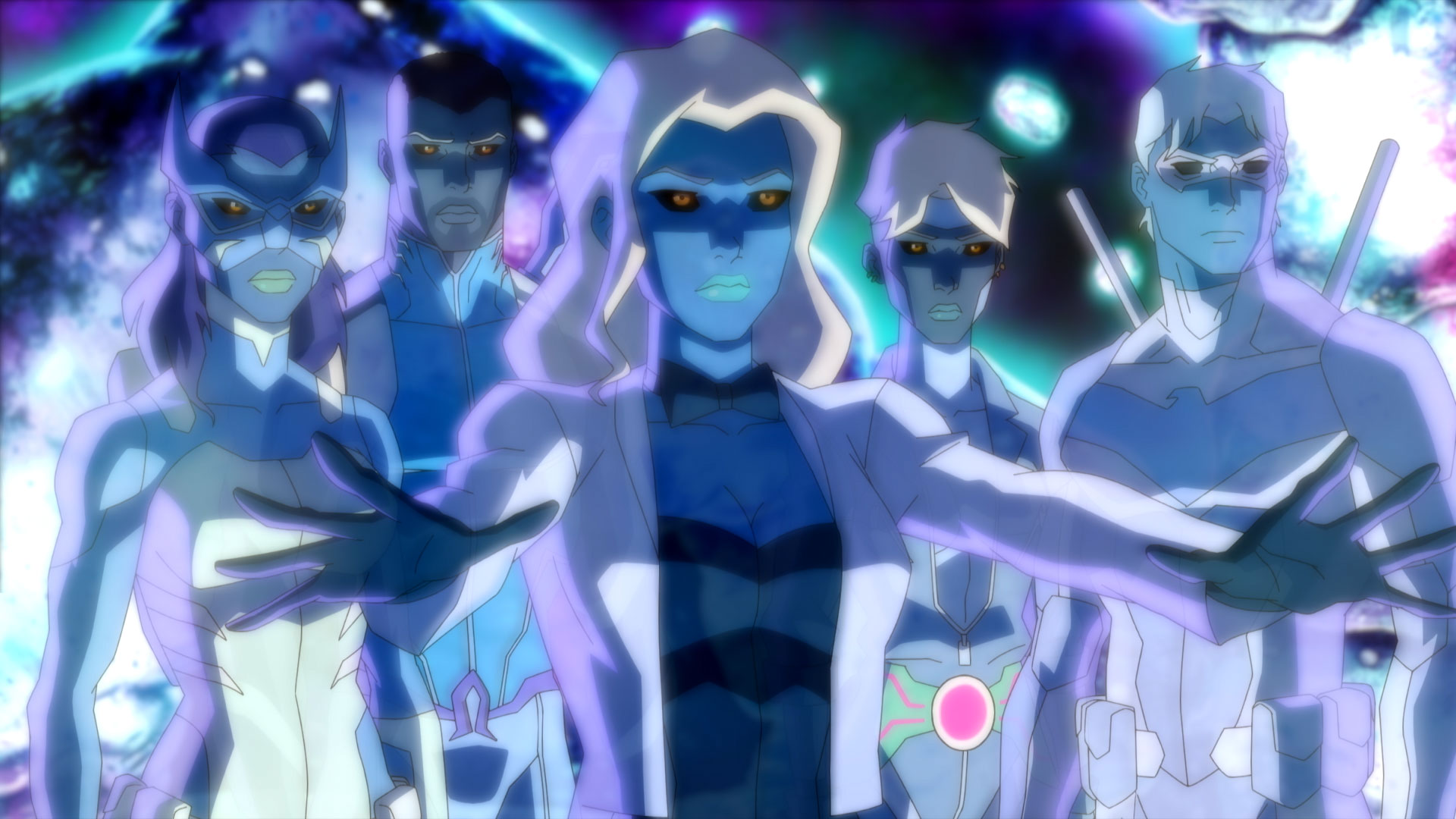 First and foremost, one of the most impressive elements of this episode was arguably the surprises thrown at the audience. Without delving into too many details, certain characters will take on unexpected monikers that are well-known to many passionate comic book fans. More astonishingly though, major leads who've been with us since the beginning might even be out of the picture per say with what went down in this episode. Whether or not they'll be resurrected in the season finale next week, very few, if any, viewers could've expected to have seen such beloved characters suffer a potentially gruesome fate!
Considering how this episode was written by Greg Weisman, who's one of the main minds behind the entire series, "Over and Out" was guaranteed to knock it out of the ballpark in regards to many factors, especially pacing. The episode goes by fast, and it has to when you consider that it balances so many storylines and characters in separate scenarios. However, it never feels rushed or inorganic, all of the groupings featuring characters like the original Team and the antagonistic House of Zod get an ample amount of screentime and character growth. In situations like this where we're nearing the season finale and have this many characters and storylines being juggled, it'd be easy to have this episode be unintentionally jumbled or paced too fast or too slow. In this case though, Greg delivered a top-notch addition to this spellbinding season that was flawless from a perspective of episodic structure.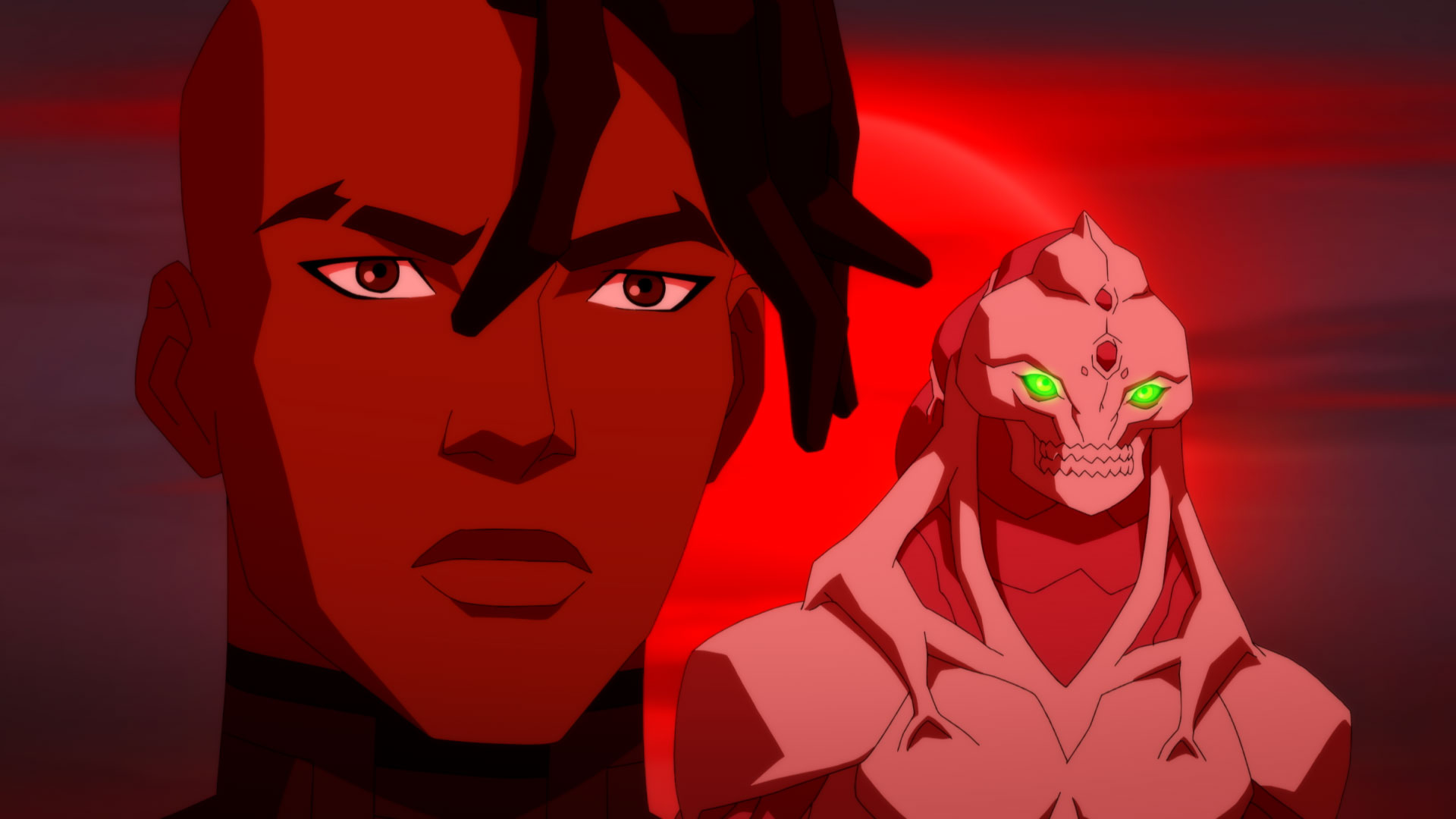 The ending itself leaves us on an absolutely captivating cliffhanger that will tantalize viewers to their cores. Without giving away too much, it seems like one of our favorite heroes has fully given into the temptations of the House of Zod. They're ultimately put into a position where they have to prove their loyalty by committing an utterly horrific act in front of multitudes of terrified onlookers. Not only does it act as a strong hook into the season finale, but it also provides us with more depth into said character's season-long journey and how they've adapted to their ghastly surroundings. The culmination of this cliffhanger will be upon us soon, and the ending scene helps further our anticipation for what's to come in the coming week.
Overall, "Over and Out" is another outstanding addition to this already phenomenal season that highlights the major strengths of a storyteller like Greg Weisman. The twists and turns are beyond unexpected, and leaves the audience dying for more. The tone and pacing in this episode flows quite naturally, and nothing feels overtly out of the blue nor unnatural. Arguably one of the most important elements though is that stupefying ending and where it could lead for the grand finale of Phantoms. To conclude, "Over and Out" is one of the strongest written episodes of the season and keeps the viewers at the edge of their seats until the season finale next week!
5/26/2022 11:28 am

We have seen the latest episode and there were a metric ton of things that happened. We definitely fall into the category of overwhelmed based on the volume of things, but it seems like it will be the on ramp to even more through the rest of the season.
We kick things off on Oa, or rather the watchtower equivalent of above Oa. Lor-Zod asks about the Kaizer Thrall and sets up one of the more disturbing lines of the episode and season. He learns that the Kaizer Thrall is being moved to Earth, where we find it in the company of Green Lantern Forager, Aquaman, and Black Lightning. They call in Miss Martian to make contact with the boy inside (Danny Chase), and we learn of the tortured past that Danny has faced. She helps them all talk face to face, but is interrupted by Prince J'emm with the message that Conner may still be alive.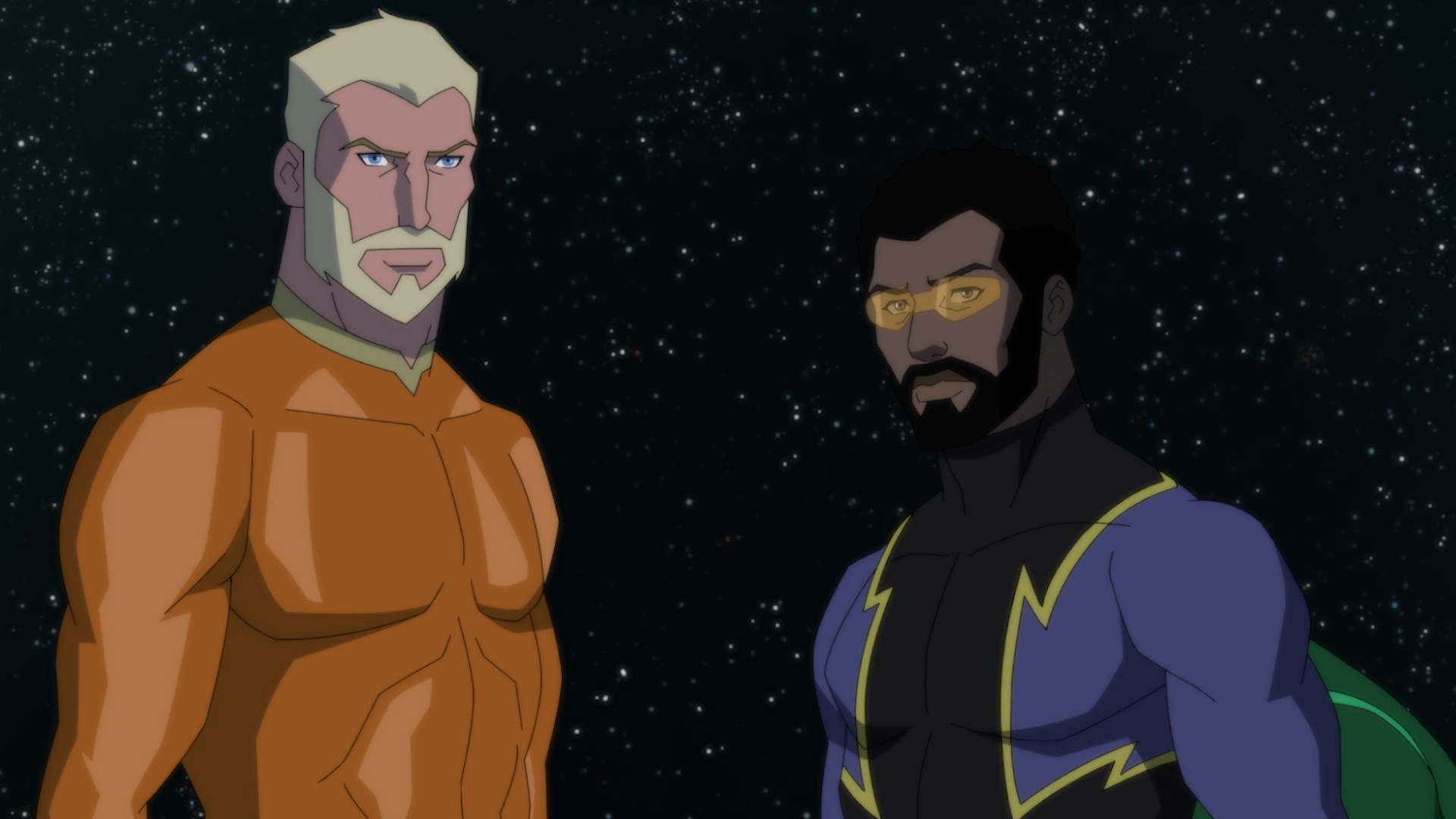 Superman arrives on the Watchtower as it moves out of the Zeta shield so that Prince J'emm and Phantom Girl can also come to the Watchtower together to discuss J'emms claim further. He introduces Phantom Girl, who quickly relays her view of the events that led to the Phantom Zone, and her being back on Mars. She claims that M'gann is the only one that can bring him back and that she must do so. We then see the other Legionnaires aboard bioship and M'Comm transform into Chameleon Boy to attempt contact with Phantom Girl to learn more.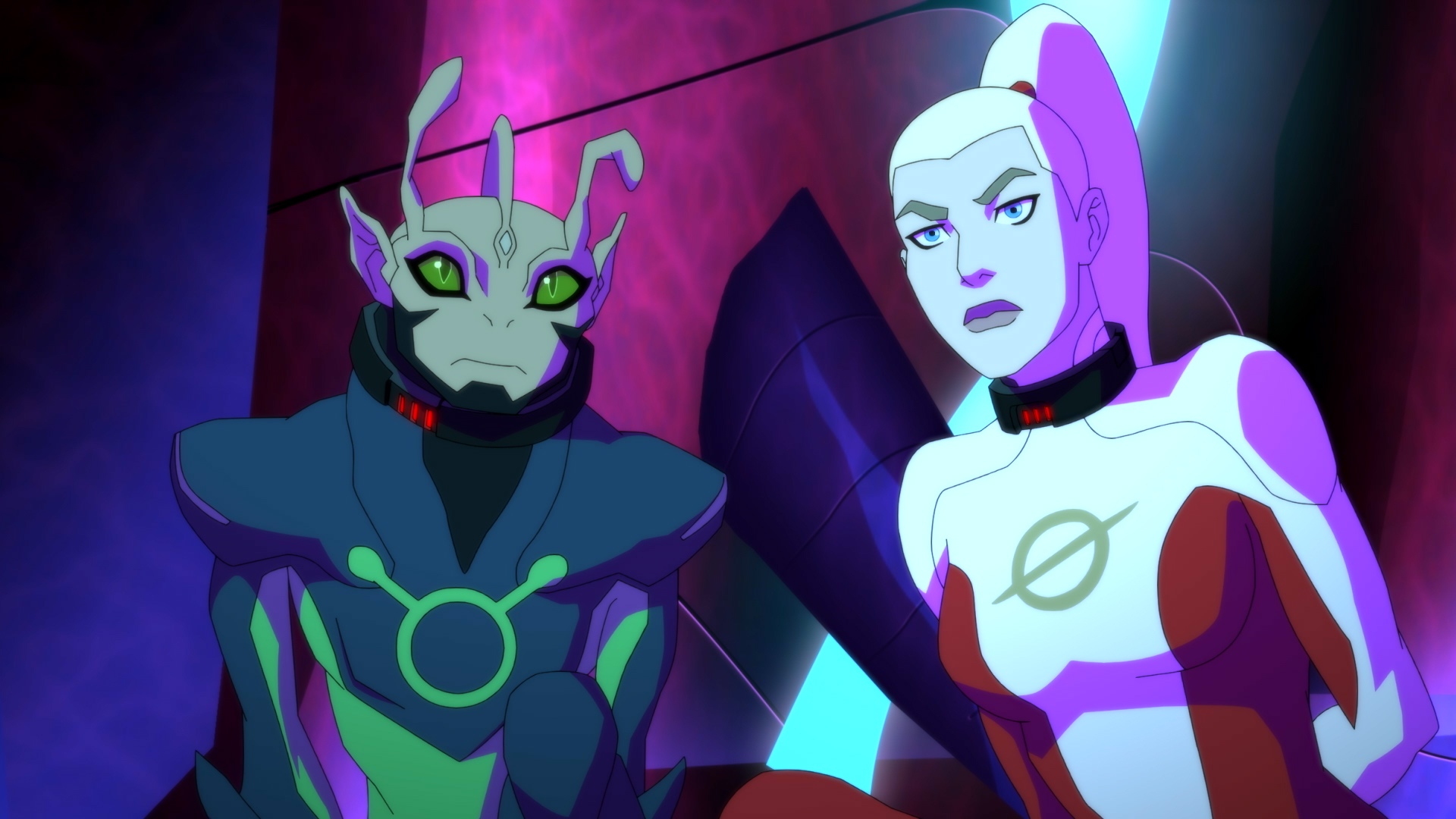 Superman asks about Phantom Girl's companions while still keeping their secret. M'Gann asks to be taken to Conner immediately, but Phantom Girl mentions that she can't control her powers that way. After she learns that Phantom Zone Projector has been destroyed she commits to trying to take M'Gann with her to Conner. They first end up on Phantom Girl's homeworld of Bgtzl instead of the Phantom Zone. After psychically linking they still can't reach the Phantom Zone, and end up back on the Watchtower.
Danny mentions that he can guide to the Phantom Zone, and the idea of a Motherbox connected to him will help open a boom tube to the zone. Orion arrives, and mentions that Trombus could be used as a location to open the tube as it is beneath a red sun, and the group agrees. They realize that most of the original team isn't available, and the entire group on the Watchtower commits to heading to Trombus. M'Comm as Chameleon Boy reaches out and asks Phantom Girl what is going on, leading to a full explanation from Phantom Girl and leading Team Lor Zod to know exactly where to go.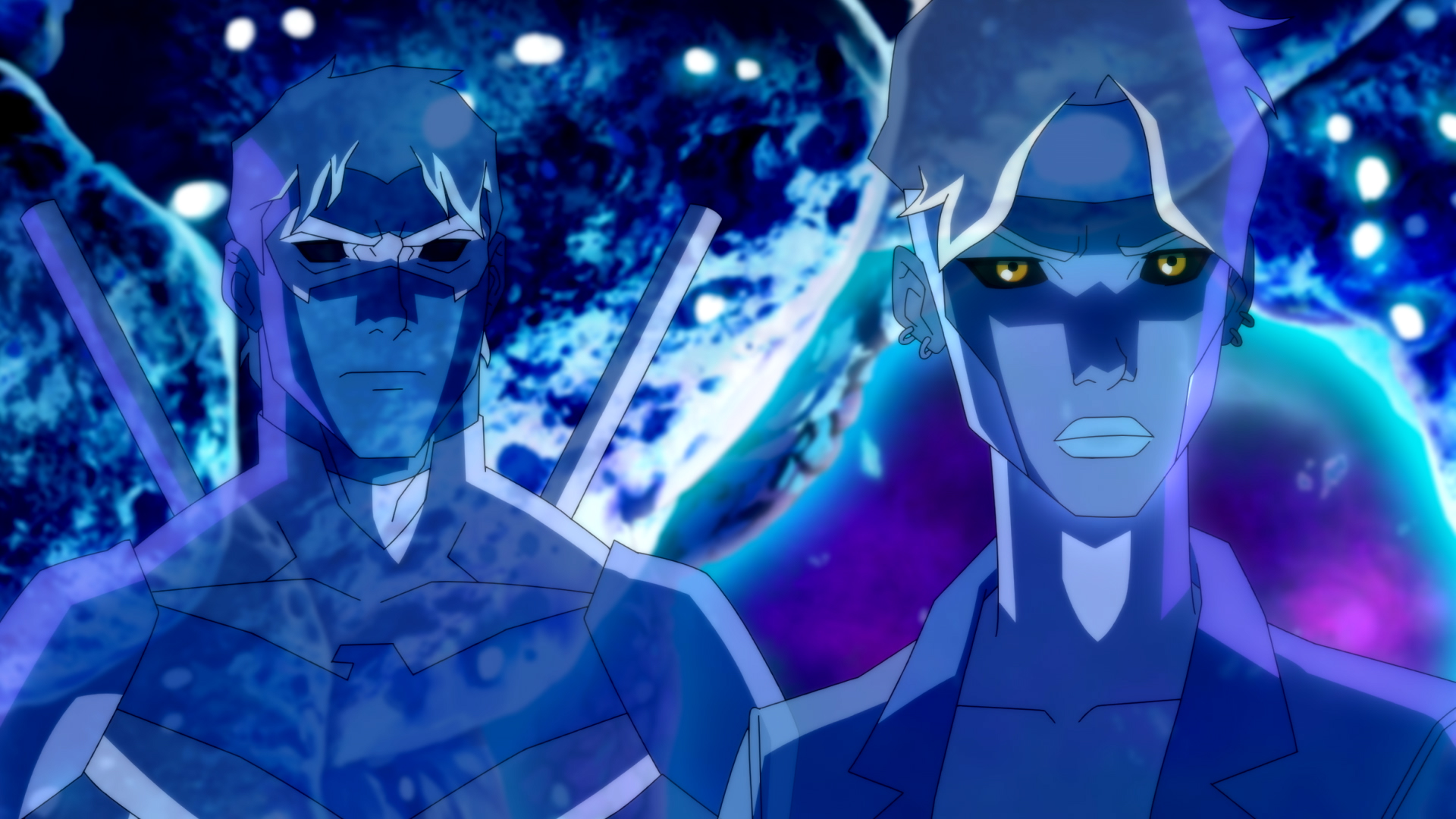 We cut to the Phantom Zone to find out that the Team has already located Conner and is moving in to make contact and try and get him home as quickly as possible. As they make contact it is no surprise that the House of Zod already knew of their presence, as it is hard to sneak up on a group that has been in the Phantom Zone for over 40 years. The confrontation with Zod confirms to Conner that the Team is actually in the Phantom Zone, and flashes to the scene of the pictures of the original Team all together. Zod admits to using Sueprboy as bait, but in spite of that fact Conner gives up the Team's plan immediately when asked. Kaldur tries to connect with Conner, but ends up pushing him further away. By mentioning M'gann it forces Conner to admit that he thinks he is a weapon because he killed Superman.
Dick lets Conner know that he did not in fact kill Superman, and that they saw him just before they came to the Phantom Zone. Zod asks if Krypton was actually destroyed, and upon confirmation, there is talk of being released because they have already served the original time they were sentenced to. The Team makes no moves to assist with this, and Zod moves to ensure that if he can't leave, no one can. A fight breaks out, and it is no surprise that the House of Zod has the upper hand after decades in the Phantom Zone. Kaldur helps the Team fight more directly, and they begin to gain some ground, but Superboy joins in and turns the tide until the Team has been defeated. Dick plays his final ace of Kryptonite, which does not work, and they can't just port Conner to the bus because he doesn't want to go, so the Team hides for now.
We open on Trombus beneath a red sun, and a boom tube opening with the Watchtower team arriving first. Danny and the mother box connect to begin opening a boom tube to the Phantom Zone. It hurts Danny, but he is committed to open the portal no matter the pain it causes. The portal opens and the House of Zod prepares to exit the Phnatom Zone and Conner connects with M'Gann. Conner refuses to come out, and as the Watchtower team starts to head in, M'Comm arrives and forces Danny/Kaizer Thrall to attack them instead. Dru Zod convinces Conner to step through the boom tube, where all of his wounds begin to affect him at once. Dru Zod meets Lor Zod who claims "the galaxy is yours" and that is really hard to argue.
Many things have culminated in this episode, but has left our heads spinning more than a little. The fact that we needed to come up with nicknames for Team Watchtower, Team Lor Zod, the Team, the House of Zod, and Team Time Travel was a bit much. By the end of the episode they are thankfully all in the same place, give or take a boom tube jump. A lot happened in this episode and we wish that there could have been more time spent in some places, namely Oa proper. That said, it seems like things will continue to escalate from here, and it is unclear as to what that will mean and who will help get the Team and League out of the situation they are currently in.
The mention of an army of imprisoned Kryptonians on other floating rocks is concerning to say the least, but far less so than the gaping wounds on Conner's chest and the burns to go alongside them. Who has a power set on Trombus that could help save him at this point? Will the Team in the Phantom Zone make a mad dash for the boom tube in hopes of trying to close it? Either way there are only two more episodes this season, and some more fighting to be sure.
How do you think the season will end? Who all will make it out alive? Is the whole season called Phantoms because that's where the Team will be stuck!? Let us know in the comments, the forum, or on our Twitter!
5/19/2022 9:37 am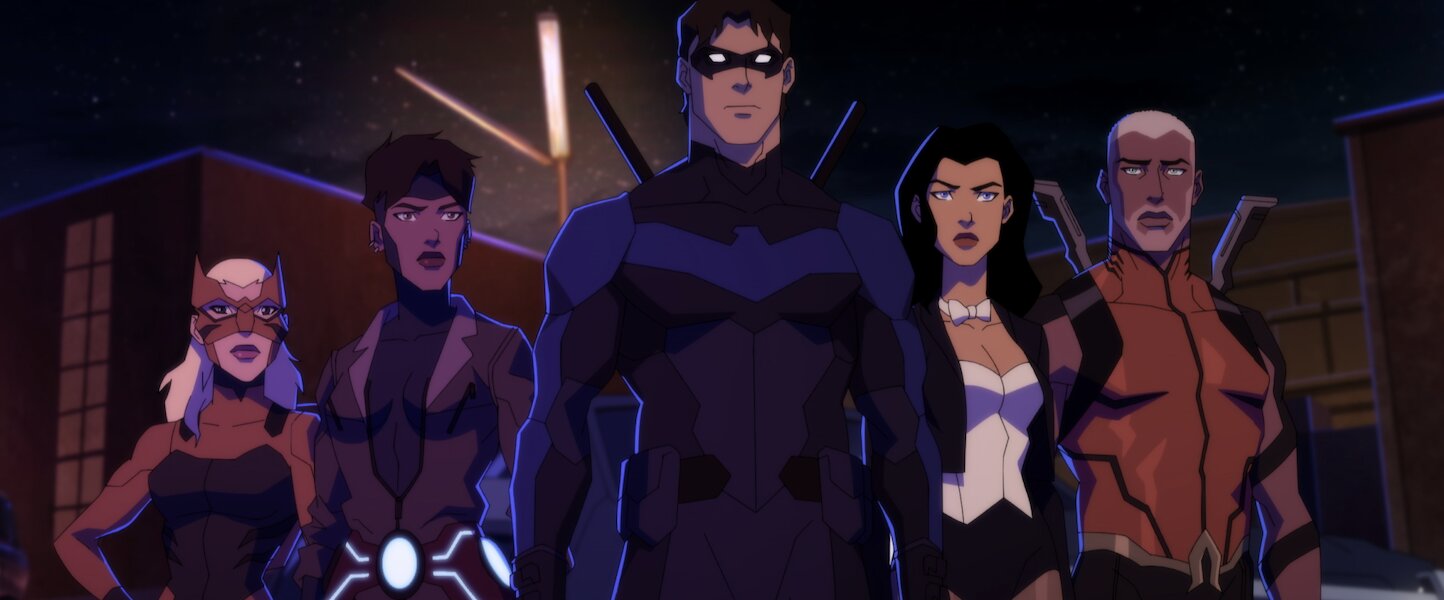 As Young Justice: Phantoms continues to hurtle towards what is sure to be an epic finale, we're left wondering how on earth all these plotlines are going to be wrapped with only three episodes remaining! Granted, this is Young Justice, so we expect there to be several teases and loose threads for future seasons, so this would be an excellent time for HBO Max and Warner Bros. to bring in that renewal news. In the meantime, "Ego and Superego" takes a momentary breather from rapidly escalating the main plot to check in with some characters we haven't seen in a while and really hone in on some of the issues that have been taking place in the background this season.
General disclaimer, our recap and review covers a general summary of the episode, so if you prefer going into episodes completely fresh, this is your spoiler warning!
The episode kicks off in Markovia, with a familiar faced lizard boy on the run from a gang set on persecuting him. Luckily, he is saved by a team we've been waiting to see all season: the Infinitors! While they save the boy (hereafter known as Lizard Johnny), things get a little suspicious on the Infinitors front where it appears to be like these attacks on metahumans are staged to make the Infinitors look better for saving them. Regardless, King Brion is none the wiser, and throughout the episode you get the general impression that he really is trying to be a good king and make the lives of metahumans better by providing them a safe haven in Markovia. Unfortunately for him, he remains psychologically manipulated by Zviad, and even more unfortunately, he isn't the only one. Things are not looking great on the Markovi, but fortunately for Brion, he may find a useful ally in Fury, who has become skeptical of the Infinitors' methods and senses foul play going on.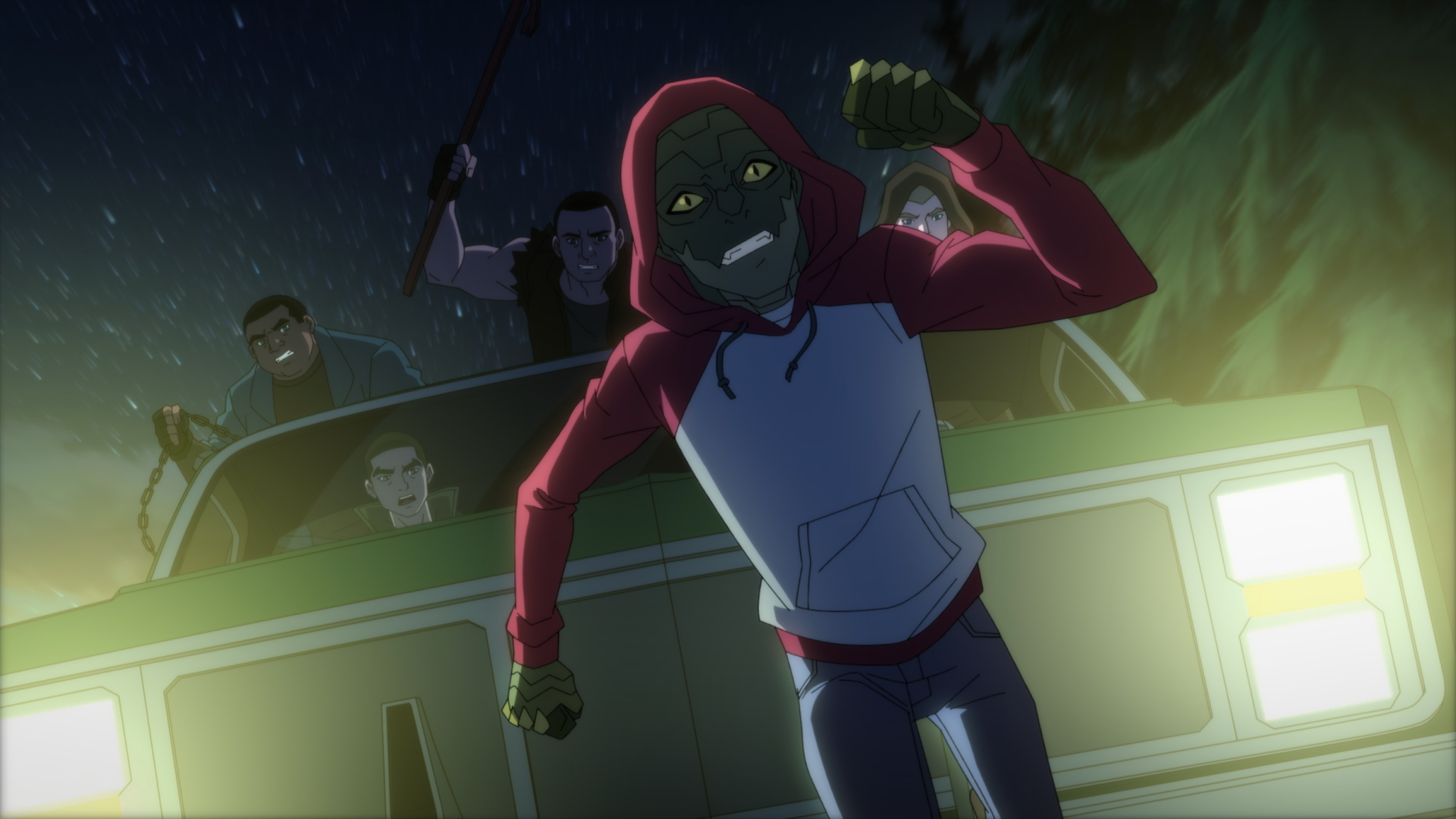 Meanwhile, Violet moves into college! Feels like only yesterday that they were starting High School with Forager, how the time does fly. Harper helps Violet move in, but also confesses her feelings for them, which we've all been suspecting for a while now. Violet is unsure how they feel about this new development and brings it up in Black Canary's group therapy session. During this same session, we also check in on Garfield (who now has a corgi!) and see some familiar faces again, like Vic, Looker, Mist and Livewire. Ultimately, Violet's conflicting feelings are boiled down to a lack of resolution with Brion, so they pop in to Markovia for a little visit and show off their amazing new suit. While it's clear that Brion also has unresolved feelings for Violet, with Zviad's unfortunate influence, no productive breakthroughs can happen, and Violet leaves Brion behind.
Over at the Phantom Zone, Phantom Girl gives Conner a debrief as to how she saved him from the kryptonite explosion. Due to the trauma and Conner's high-density, she was unable to teleport them to her home planet and that's how the two ended up in the zone. She also informs him that the Zods are the bad guys and he definitely shouldn't be rooting for them. She tries to take them both back to Mard, but sadly, Conner's broken mental state means he doesn't trust her and refuses. He then rats her out to the Zods, and Phantom Girl leaves him behind and returns to Mars on her own.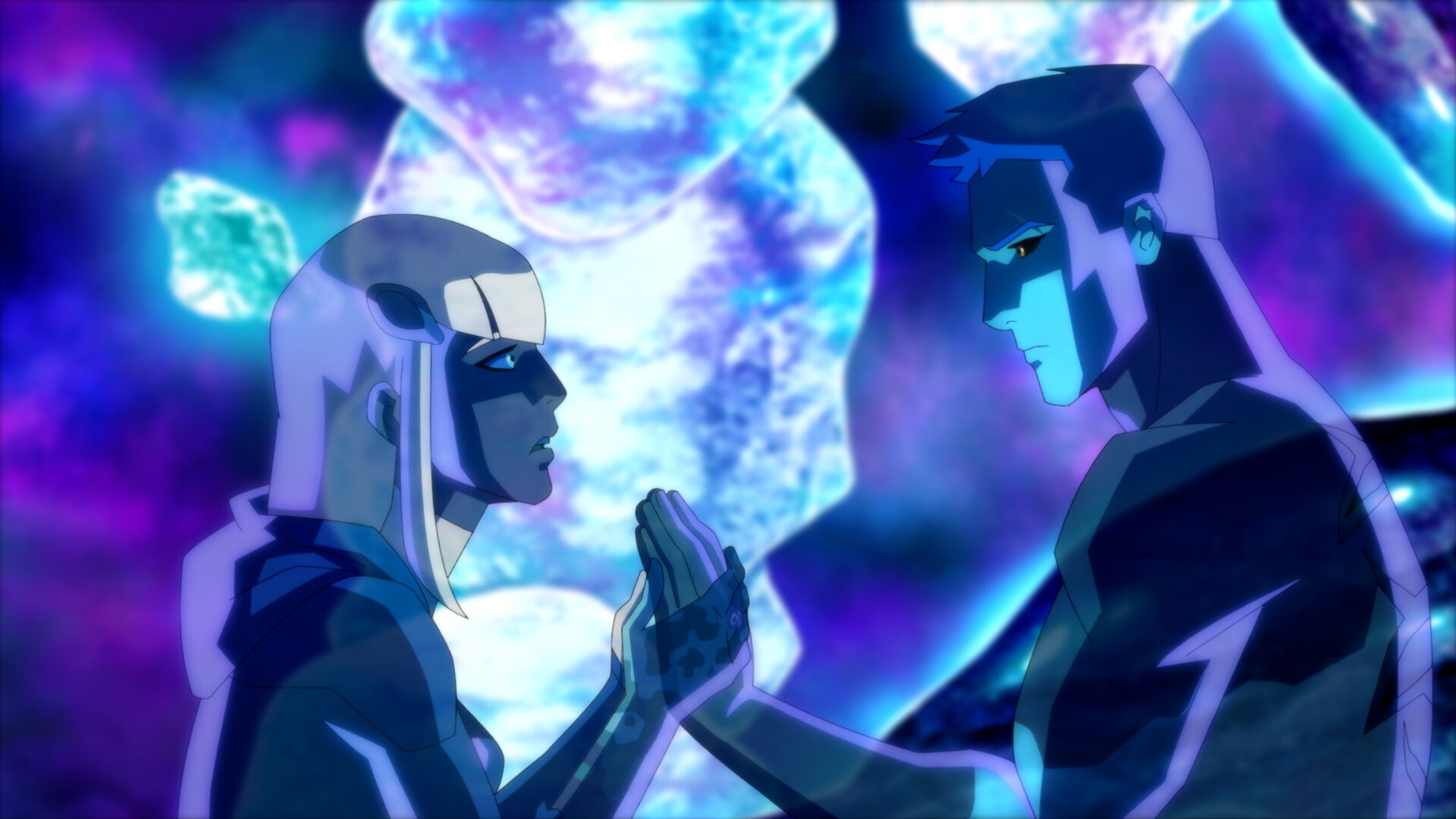 As for the plot we've all been eagerly waiting for: the Team! They find the magic school bus in a junkyard, but given that it's been crushed into a cube ages ago, it's not looking too good. Luckily, Zatanna makes use of the Trogowogs, and after bribing them with Dick's SUV and a bag of his chicken whizzees, they happily restore the bus to its former glory. Of course, Dick isn't too happy about this development but we're sure that off to the side somewhere, Will Harper finally gets some vindication at this glorious karma. With the bus fixed, the team hops aboard and Zatanna opens a portal to the Phantom Zone… leaving us hungrily waiting for more!
If there's one thing that "Ego and Superego'' does spectacularly, it's the characters. Particular standouts include Violet, Brion, and of course, every dynamic with the original Team. Zatanna shines brighter in these past two episodes more than she did as the lead in her arc, and every interaction with the original Team reminds us of how much we loved the first season. We felt big sympathy for Brion, which is quite a turn from our feelings about him following the end of Outsiders. This episode is great at letting you see just how much he's trying to make amends and never let his trauma happen to another metahuman. It's harrowing when Zviad continues to ruin this progress and make Brion into a puppet for the Light's plans, and we sincerely hope that things take a turn for the better soon.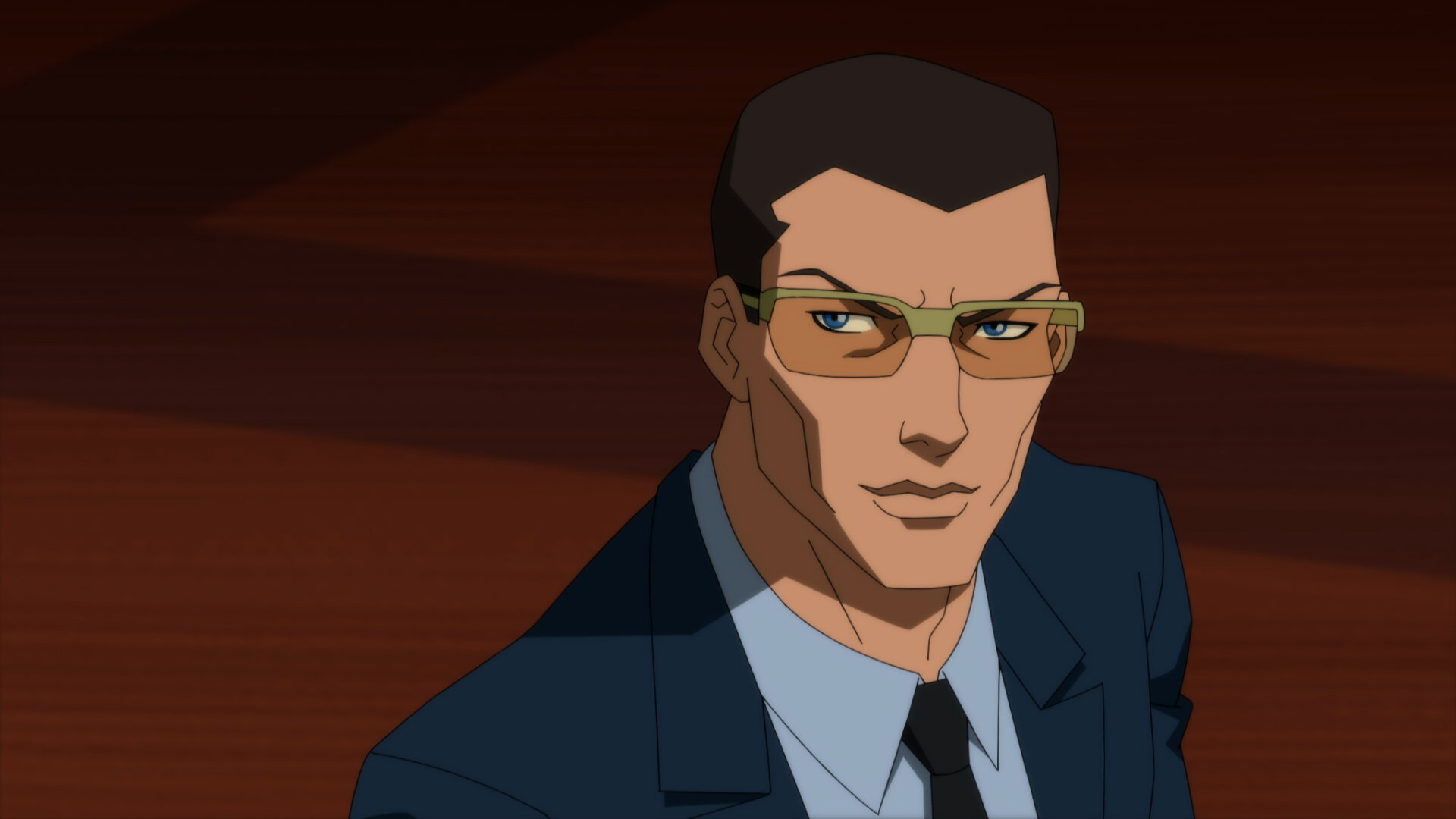 We mentioned Violet, but they deserve their own paragraph, as we loved seeing them come into their own and really owning their identity going forward. Jury's still out on whether we want to see them in a relationship with Harper Row, if only because we've enjoyed seeing Violet solo this entire season. We also have to give mega props for Violet's new costume, as not only is it amazing and highlights the true rainbow of their powers, but also because it seems to be far more respectful for a hijabi superhero. We're happy that Violet feels more comfortable with a Muslim identity and that this season has really taken steps to correct the issues many fans took with the representation from previous season.
While we did enjoy this episode on the whole, we did feel like the main plot didn't quite fit in at this particular time of the season. With three episodes now until the finale, and so much left to cover, it didn't feel like the right time to introduce another major plot point and that the Markovia plot would have been a lot more enjoyable if it had taken place much earlier in the season. Granted, we have no idea what this season's endgame will be, nor what the plan is for Targets or any subsequent season, so we're open to the possibility that this will be relevant soon enough.
We're very excited to see how on earth this season is going to bring us to its closure. Between saving Conner, battling the Zods and seeing if the Legionnaires ever end up back in their time zone, we're sure that we'll be on the edge of our seats from here on out.
What did you think about "Ego and Superego"? We'd love to hear your thoughts in the comments, on our forum, or by tagging us @tvyoungjustice on Twitter!
5/13/2022 2:25 pm

We now have our second look at the contents of Young Justice: Targets, which was exclusively dropped during the Twitter watch party for "Odyssey of Death!" and "Rescue and Search".
Going off what's displayed below, we first find ourselves at the Hub, the Outsiders' main base, where Wonder Girl is talking with Artemis, Black Lightning, and the traitorous Geo-Force. You can also spot Beast Boy, Cyborg, and Zviad Baazovi in this teaser. It looks tensions are high as it's quite surprising that the Team and the Outsiders are still in contact with King Brion after his actions in "Nevermore".
Next, we have Green Arrow battling against a group of unknown armored kidnappers. Considering how the main storyline will revolve around saving Queen Perdita, it's more than likely that these new adversaries are trying to go after the young sovereign. We also see the Team, consisting of Nightwing, Tigress, Spoiler, Orphan, and Mist, at the Watchtower in the next page going off on a new mission.
However, in the middle of the page is Doctor Fate daringly fighting off against a mysterious tentacled creature. The final teaser for Young Justice: Targets has Beast Boy looking over at old photos of his ex-girlfriend, Queen Perdita, on his phone. There's most definitely a lot to unpack in these teasers! This'll certainly be one captivating foray into the Young Justice universe, which will also see the potential permanent return of tie-in comics in the near future!
Catch all the previews below: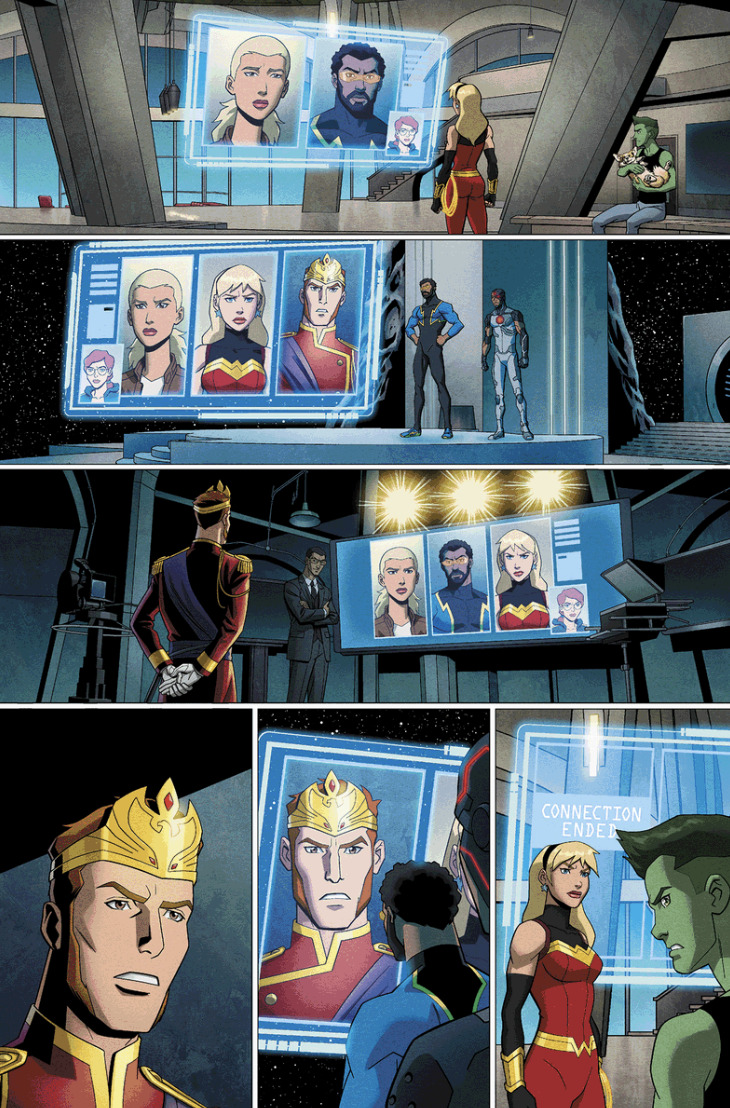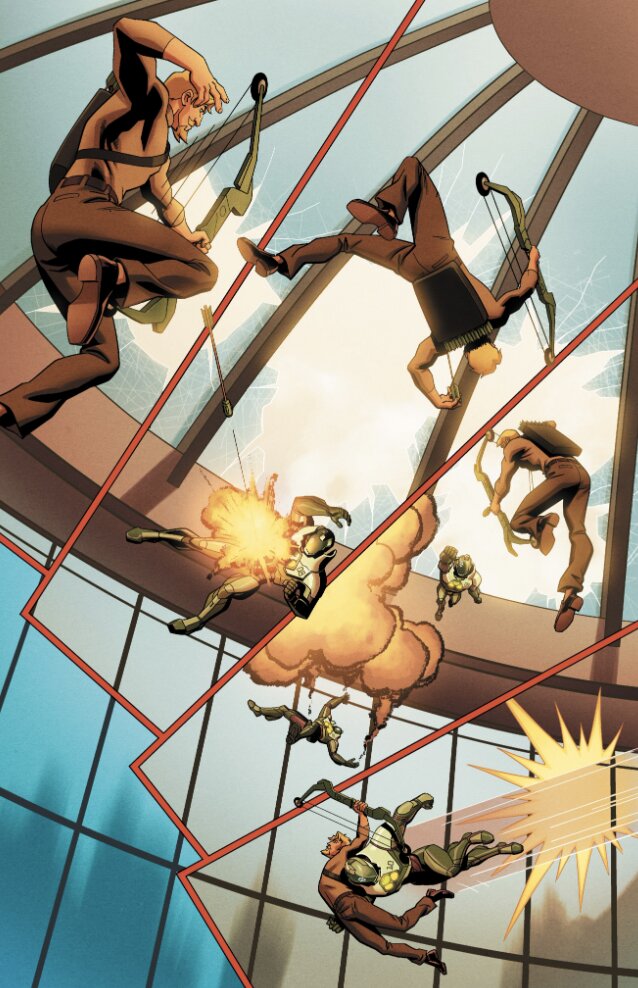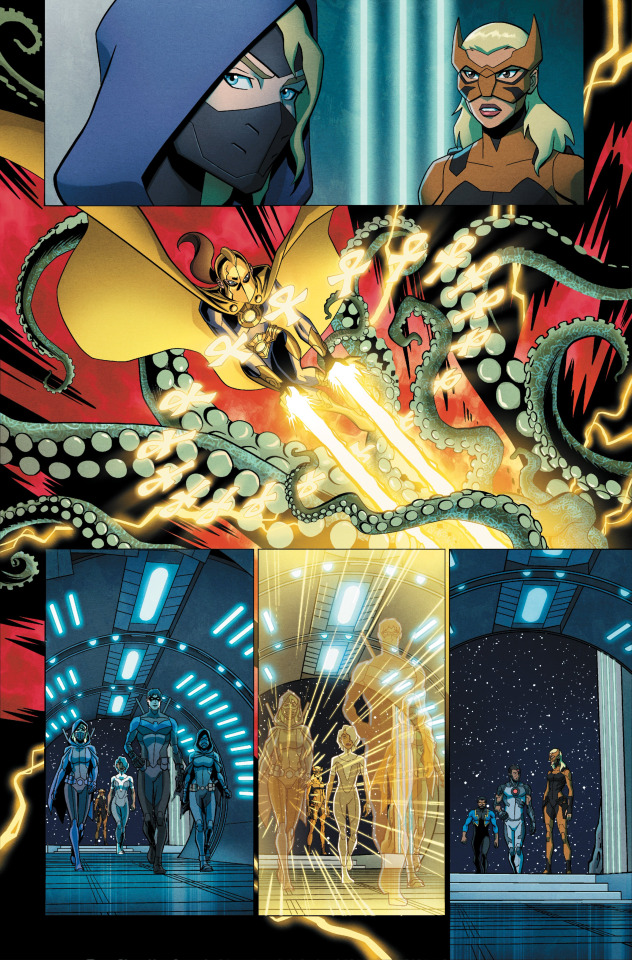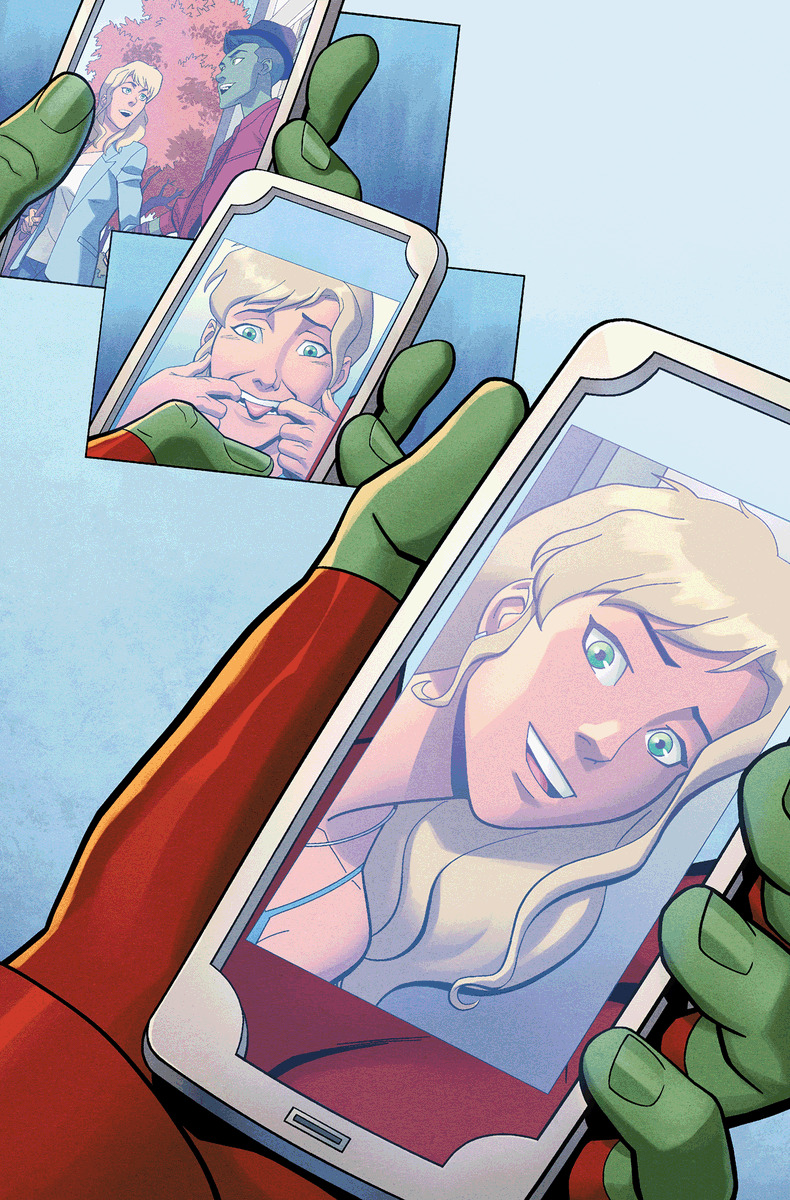 What do you think of the teaser pages listed above? Do you have any theories regarding what we've been given? Let us know in the comments and forum below!