11/3/2021 11:49 am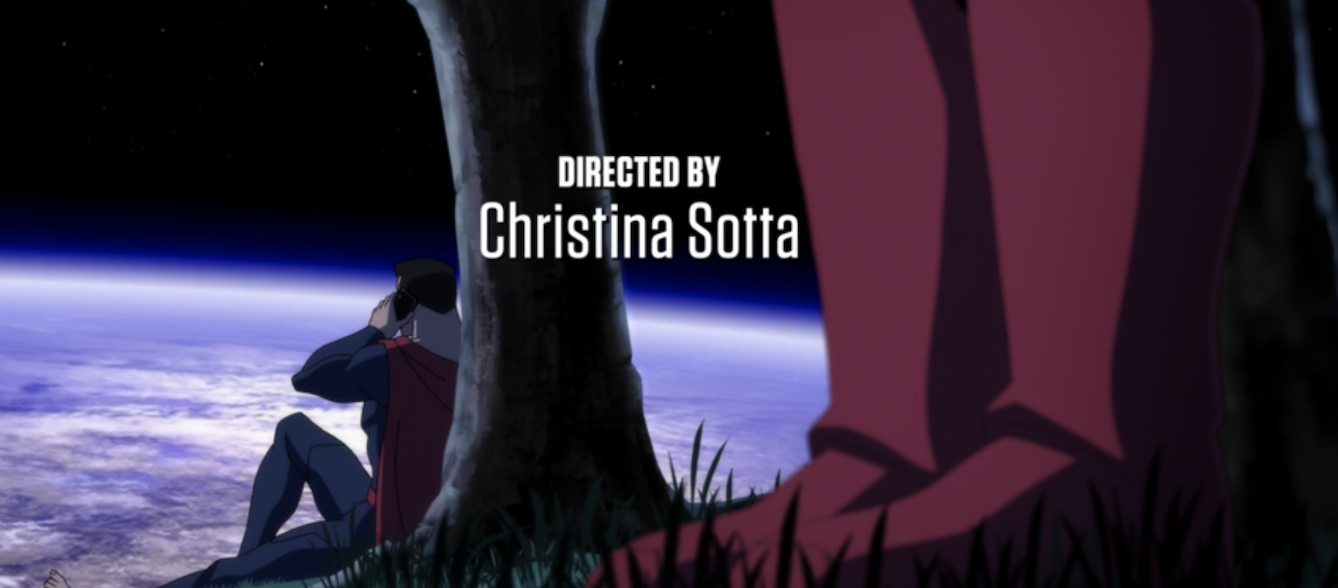 Welcome back to Whelmed Wednesday everyone! This week, we're more than happy to introduce a new member of the team, and the author of this wonderful article: Neal Powell. Neal is a great friend of ours, and after spending years as the producer of Whelmed: the Young Justice Files, he knew it was time to produce some words for YJTV as well. We're so happy to finally have him join us, and we know you'll love what he has to say.
For today's Whelmed Wednesday piece, we're taking a look at the amazing end credit scenes in Season 4 thus far. Young Justice has always taken to packing in as much story as possible, and the end credits since Season 3 have been no different. We loved the relaxing, lullaby segments, but Season 4 has taken the end credits to the next level! Here are our thoughts on the credits from the first four episodes:
Canary session: While we get a normal feeling scene with Wolf casually sleeping on the deck outside the Carr house, we immediately dive deeper. In one of the most enjoyable additions to Young Justice Dinah Lance aka Black Canary continues to promote mental health while talking to Violet Harper. In the span of roughly one minute we learn so much. Jefferson is still in charge of the League, further promoting the mental health of everyone. The events of Season 3 still echo into the lives of everyone. and, thankfully Wolf is alive and well! It's so nice to see Young Justice prioritizing mental health, definitely an attitude that we need more of in today's world. We're very curious to see Violet's journey into learning more about Islam and her connection to it, and we'll be waiting for that storyline with bated breath.


River Runs Through It: We find ourselves floating down a river on Mars with the glow of a phone lighting Beast Boy's face. Again, in the space of a minute we learn so much about Queen Perdita and the issues that face her relationship with Garr. Not only does Garr tackle leading the Outsiders, but Perdita faces a refugee crisis, as Markovian refugees seek new homes. King Brion denies any chance of talking, and we now have so much more knowledge about several relationships, and foreshadow again how impactful the events of Season 3 were. Will our favorite famous couple reunite and fix things upon Garfield's return from Mars? We sure hope so.


Boom Tube, NOW: Debatably the greatest end credit scene so far, as baby Lobo is always a contender. We see Superman with his shoes off taking a moment to relax only for fatherhood of a super powered baby to show up. I don't know that I would ever invest this much thought into Kryptonian poop, but here we are! The continued sharing within the parents of powered children makes me happy, right after I have a moment pushing past the Nuclear Option again.


True Pain: From what may be the funniest credits, to the saddest, we see and hear M'Gann crying at the place that should have been the happiest in her life only for it to be a reminder of what will instead be the saddest moment. The completed altar is now a beacon to how close they were to the wedding, and we're left crushed. Well, partially crushed. We still have very high hopes that the Legion managed to get to Conner in time!
On the whole, these end credit scenes are an excellent way to add in character moments and make use of every second of screentime available. The good news is that there will be credit scenes at the end of every episode. The better news? In a recent interview, Brandon Vietti hinted at the idea of after credit scenes, too. While we have only seen that twice before, both instances were certainly memorable and we'll be keeping our eyes glued to the time remaining on the episodes from here on out!
What is your favorite end credits scene? What do you hope to see in the credits for the rest of this season? Let us know in the forum, or on our Twitter; we love hearing from you!
11/1/2021 4:45 pm

Still reeling from "Involuntary"? Hard same on our end. But, to slightly take the edge off, we have nine preview images from Episode 5! For those that predicted an Artemis arc, looks like you get your wish. We get plenty of shots of her, and some cool action sequences too. If you were missing the action during the Mars arc, looks like there's plenty to make up for it now. Though, really, it's Artemis, so did we really think we'd be let down on that end? Catch the full gallery below:
What do you guys think? Scared, like we are? Screaming in delight to see Arsenal, Arrowette and Cheshire again? Let us know in the comments, on our forum, or on
Twitter
! Make sure you're following us to get all the news and updates on
Young Justice: Phantoms
.
10/28/2021 9:02 am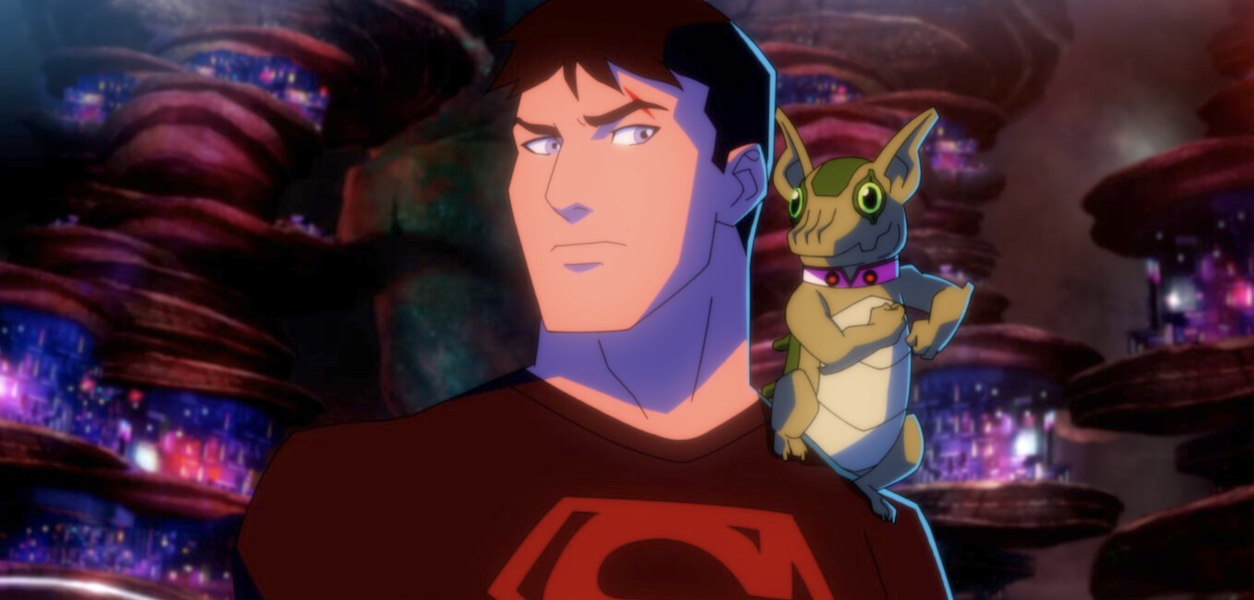 Once again, we're back with another incredibly exhilarating and surprisingly shocking episode of Young Justice: Phantoms! In the fourth episode to this already captivating season, M'gann, Conner, and Garfield still remain on Mars with M'gann's family, trying to adhere to Martian wedding rituals while also dealing with a variety of other disrupting factors. However, answers finally come to the light as shocking truths are revealed to our trio of superheroes. Not only that, but it leads to a culmination that's sure to leave most fans of the show intrigued and wondering what will happen next.
When we last saw our favorite heroes, they were busy prepping for Conner and M'gann's wedding while also learning about the different ways of religious orthodoxy in Martian culture. The episode begins with the departure of Bio-Ship to live out the rest of her days peacefully. Her offspring, tentatively called "Baby", will take her place. The saddening goodbye leads to the mystery of who killed Prince J'emm's father, as that's still a major bump in the road of a happy ceremony. It's up to M'gann, Conner, and Garfield to unleash their inner Sherlock Holmes and find out the mysteries behind this malevolent murder.
Meanwhile, M'gann attempts to make amends with her brother, who's content with being known as Ma'alefa'ak. This leads to no avail as the search continues with a variety of suspects being interrogated. However, the suspect was under the noses of our heroes and it's certainly a shocking reveal that many wouldn't see coming from a mile away. Not only is the reveal of the killer a major surprise, but the ending concludes on a distressing cliffhanger that acts as a heart-wrenching tear-jerker to boot.
One of the major things that stood out in this episode was the element of mystery in the plot. While it's been a notable factor in prior episodes, "Involuntary" really makes the viewer wonder what's going on in the case of the murder of the prior Martian ruler. M'gann, Conner, and Garfield make for effective detectives as the audience must place themselves in the situation they're in and figure out the missing pages to this mind-boggling mystery. The cessation of the puzzle is definitely satisfactory too, and without giving away too much information, the culprit isn't as malicious as one may think.
Mystery is very key to what makes this episode fantastic, but another component to what made "Involuntary" a quite enjoyable episode was the tone and the intervals of changes it had from time-to-time. There's an underlying sense of dread throughout "Involuntary", as each clue that brought our leads to the conclusion of this enigma makes the heart race and the mind ponder as well. Moments of dark, rudimentary apprehensiveness are balanced out with a fair share of heartache. To think that so many of these events could've been solved in another way is certainly tragic, it's even lampooned by one of the characters.
However, what many will still be talking about regarding this episode is sure to be the alarming and downright shocking ending. Without giving too much away, certain characters are placed in scenarios that may not seem terribly harmful initially. However, with the circumstances they're in, it's even more deadly and difficult with what's at stake and what else is in the equation. The conclusion of this harrowing ending leads to scenes that are carried by performances capturing the sorrow, panic, and incredulousness of what happens. The end-credits scene is also a real punch to the gut with one of the characters reacting to the supposed fate of another lead. It's clear that this season won't be holding anything back regarding painful moments, and we hesitantly look forward to seeing more.
Overall, when discussing "Involuntary", there is certainly a lot to unpack and work with in regards to such a well-written episode. The mystery elements are never forced and feel genuine with what the characters are trying to unravel and solve like genuine sleuths. The tone is appropriately unnervingly and never feels out of place when it needs to change for differing scenes. The ending as well is sure to leave a lasting impression as no one could expect the outcome of some of these situations. It'd be an understatement to say that this episode knocked everything it needed to do out of the ballpark.
As for what's to come, while there's more than enough to do a whole season surrounding M'gann, Conner, and Garfield on Mars, we think that the focus will be moving to a different set of characters. Mars has been a wholly enjoyable storyline, and we're very excited to see what the writers and artists have to bring to the table involving the rest of the cast.
What did you think of "Involuntary"? Did you guess correctly regarding who killed the prince's father? Did the ending shock you to the core? Let us know in the comments, our forums, or on our Twitter!
10/25/2021 4:44 pm

We're three episodes in and excited for number four! Thankfully, this week we have those preview images a little early for you all. While the synopsis and the title of the episode will remain a surprise, we have nine new preview images to share from the fourth episode of Young Justice: Phantoms. So much to discuss! M'gann, Conner and Garfield seem to be hard at work, trying to figure out the king's murder. Meanwhile, M'comm is looking a little too comfy for our liking. With that gene bomb threat lurking in the background, we're a little scared to find out. Will Conner and M'gann have the perfect Martian wedding? Signs currently point to no, but we can always keep our fingers crossed! We'll find out this Thursday! Check out the images from episode 4 below:
Got thoughts? We wanna hear them! Let us know in the comments below,in the forum or on Twitter.
10/21/2021 9:02 am

(Warning! This review contains spoilers for Season 4, episode 3 "Volatile")
Young Justice: Phantoms has certainly started off with a bang, to say the least. With two phenomenal episodes already released on HBO Max, this week brings a few new intriguing cards to the table. Our lead trio, M'gann, Conner, and Garfield, are still on Mars preparing for the customary wedding traditions of those from the red planet. However, interesting things are rising within the group as some of our heroes are slowly deteriorating mentally and new issues begin to slowly come to the surface of what's supposed to be a very happy occasion.
The episode, titled "Volatile", picks up with a flashback with the Outsiders, consisting of Beast Boy, Wonder Girl, Robin III, Stargirl, and Windfall. The five young heroes take down a legion of Cobra cult members as it cuts to Mars, where Garfield is eager to find out when communications are up again, so he can contact his friends. The group realize that they must continue with the traditions that are highly established within the culture of Martians regarding Conner and M'gann's wedding. Two groups are established with Prince J'emm happily joining Conner and Garfield's group whereas M'gann goes with her mother, sister, and S'yraa S'mitt.
However, things aren't as exciting and jovial as they should be. Garfield's mind starts playing tricks on him, and his irritated behavior soon transforms into dangerous paranoia, ignited by the trauma inflicted on him from Brion's betrayal. Meanwhile, familial tensions rise as M'gann is slowly delving into the problems of race with her sister, Em'ree. Tension escalates into a full-on confrontation between the two, but not without positive results.
Young Justice has always been incredibly proficient in regards to the quality of its writing, and the third episode of the highly-anticipated fourth season is no exception. However, there's something in "Volatile" that is different, and falls more in line with the writing style of the first season. While the plot is still going on, and we do uncover several bits of new and intriguing information, the episode relies on a character-based approach that focuses on the story of the plot and how it affects the characters who are a part of it. This method allows the audience to take a step back and really get into the characters' shoes, allowing for bigger empathy and understanding.
The emotional beats in "Volatile" are extremely well-handled, both in terms of character development and audience empathy. Meeting baby Bioship, only to learn that the original Bioship would be remaining on Mars was all sorts of bittersweet and left us needing a couple of tissues. Additionally, we found ourselves enjoying the notes and themes connecting to real-world issues to be excellently done. M'gann's resolution with her self image bears similar tone to a trans allegory, and we love the idea that someone else struggling with their self identity may be able to look up to M'gann's character as a result.
While the voice acting on Young Justice is always top-tier, it seems to have kicked it to another level this season. Greg Cipes, who's often associated with energetic, humorous characters, really gets a chance to show off his emotional range as Garfield, who's slowly beginning to lose his mind in this episode. Not a lot of people can portray the mental anguish and rudimentary paranoia laced in the mind of this character, but Cipes manages to give a performance that's both heartbreaking and nerve-wracking to the audience. The exchanges between Hynden Walch and Danica McKellar as Em'ree and M'gann are also brilliantly done, the genuine pain each sister has for the situation they're in feels very real and raw.
As to our thoughts on where the Mars arc will next lead us, we noted the suspicious absence of M'comm, and are waiting with bated breath to see what will happen with the gene bomb. Superhero weddings commonly end in disaster, so we have no doubts that M'gann and Conner's Martian wedding is sure to be an interesting event. As to the Legion, our interest only keeps growing and growing as to why they're on Mars, and who actually assassinated the King. There's also the question of what's going on with the characters on Earth, ranging from the Team to the Outsiders to the Justice League. We've previously theorized that this season may feature several mini-arcs, in which each character will be given a specific set of episodes to fully let them shine, and if this is true, we're very excited to see what's in store for the core team next.
Overall, we loved "Volatile" and felt it was a very solid episode that kept up the hype from the previous episodes. The way each character interacted and bounced off one another felt organic and never forced. The emotions conveyed were astoundingly three-dimensional and all the actors in this episode helped make this story shine in its own unique way. While the first two episodes were more than fantastic, this third episode really gave the audience the opportunity to truly be immersed in the mental processes of some of these leads and keep them sleuthing for little clues for the rest of the Mars arc. A wonderful addition to this already spectacular fourth season, it's sure to be one crazy adventure for all fans of Young Justice everywhere.
What did you think of "Volatile"? Did you also cry when Bioship retired? Were you cackling at the prospect of baby Jon having powers? Let us know in the comments, our forums, or on our Twitter!