3/10/2022 2:16 pm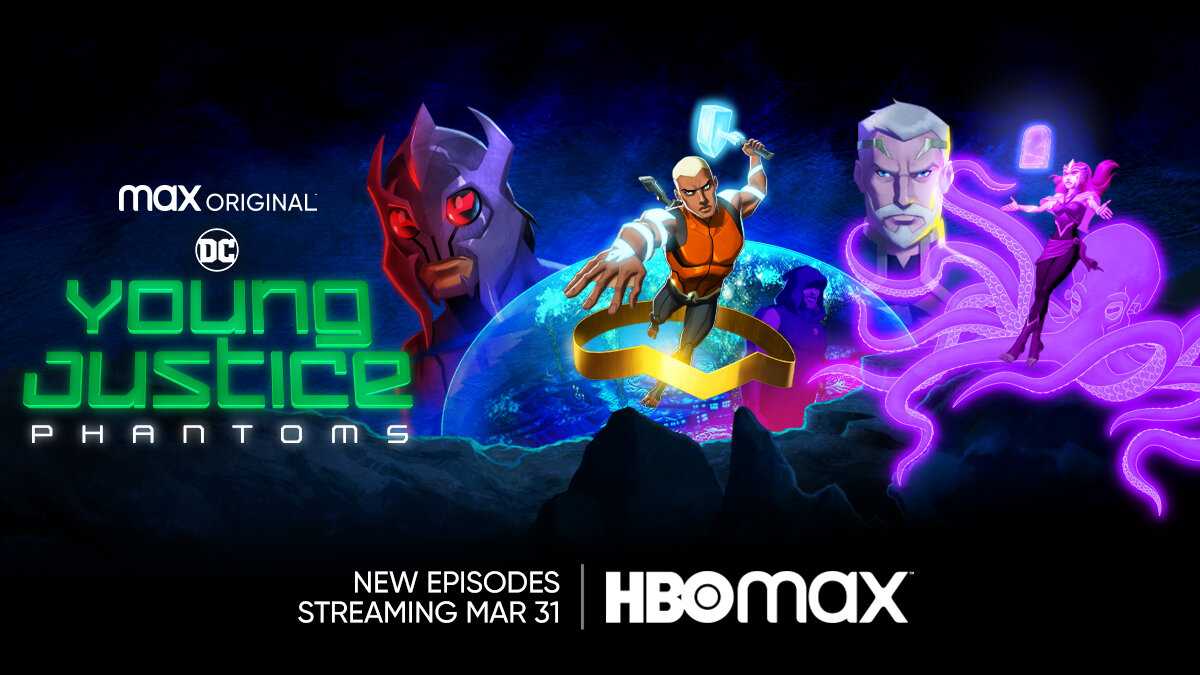 The wait is finally over! Well, the wait for the Young Justice: Phantoms release date, that is. Fortunately, it's not too much longer to wait for new episodes, because DC confirmed via their Twitter account today that the show will return on March 31st. That's only three weeks away! We know, three weeks can feel like an eternity, but it's plenty of time to get caught up on the first half of the season. Or, you know, if you're like us, sit through your tenth rewatch!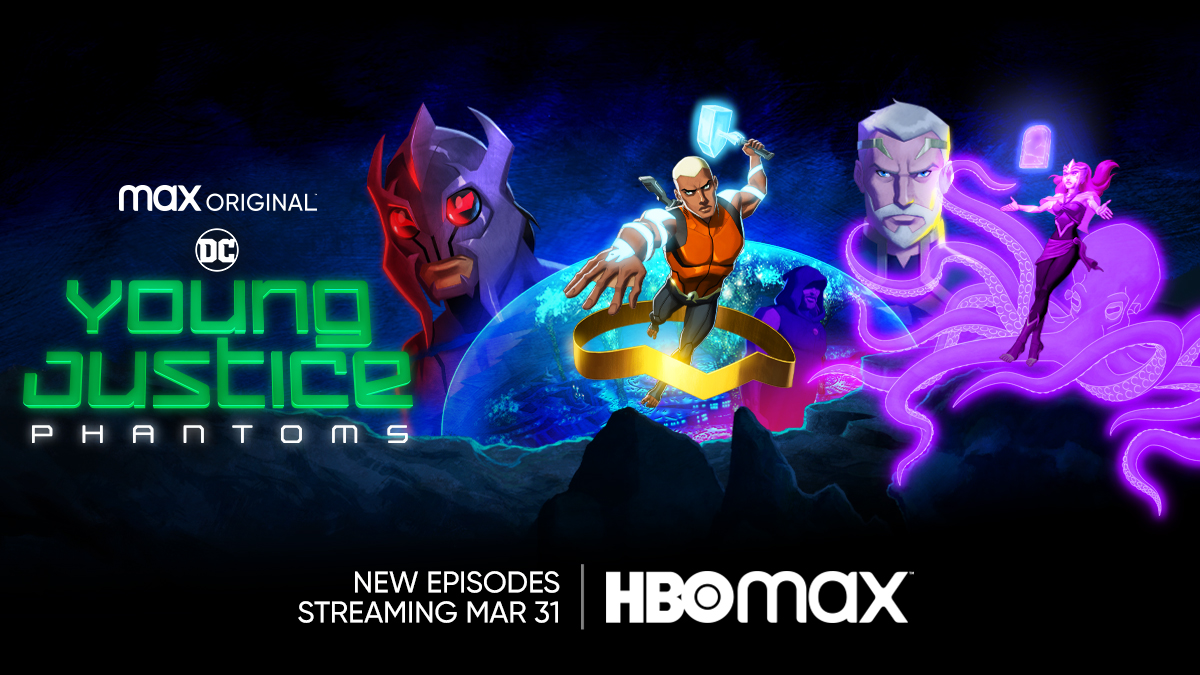 Along with the release date, we got a beautiful new poster (shown above) for the fourth arc kicking off the second half of the season. Like many people theorized, it looks as if it's Kaldur's time to shine, as the poster features him, King Orin, Queen Mera, Oceanmaster (???), and the mysterious hooded figure from the trailer. We definitely have some questions as to what Oceanmaster is doing on the poster— could it be that we'll be getting some flashbacks as to what went down during the five year time skip? Also, why is Kaldur inside Arion's helmet? So many questions, and not too long to wait for answers!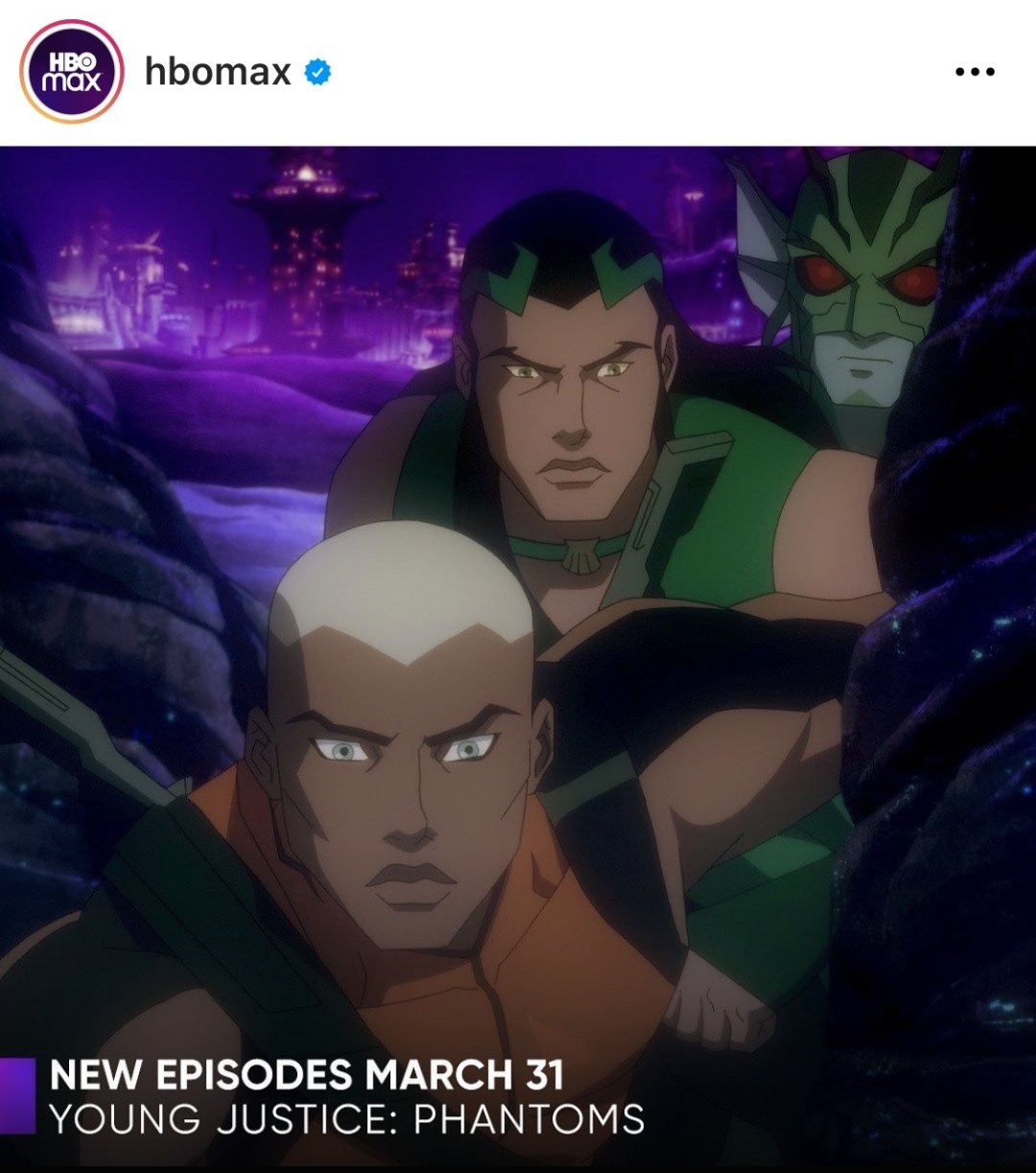 In addition to the poster, DC also released a promotional image (shown above) over on their Instagram, featuring Kaldur, Wyynde, and Lagoon Boy. Granted, we don't know much other than that, but it'll be great to see more of Lagoon Boy again! We're also very excited for some more Kaldur and Wyynde moments, and we hope they're very much still together.
Catch the full tweet with the release date right here, and we'll see you in a few weeks!
2/15/2022 9:35 am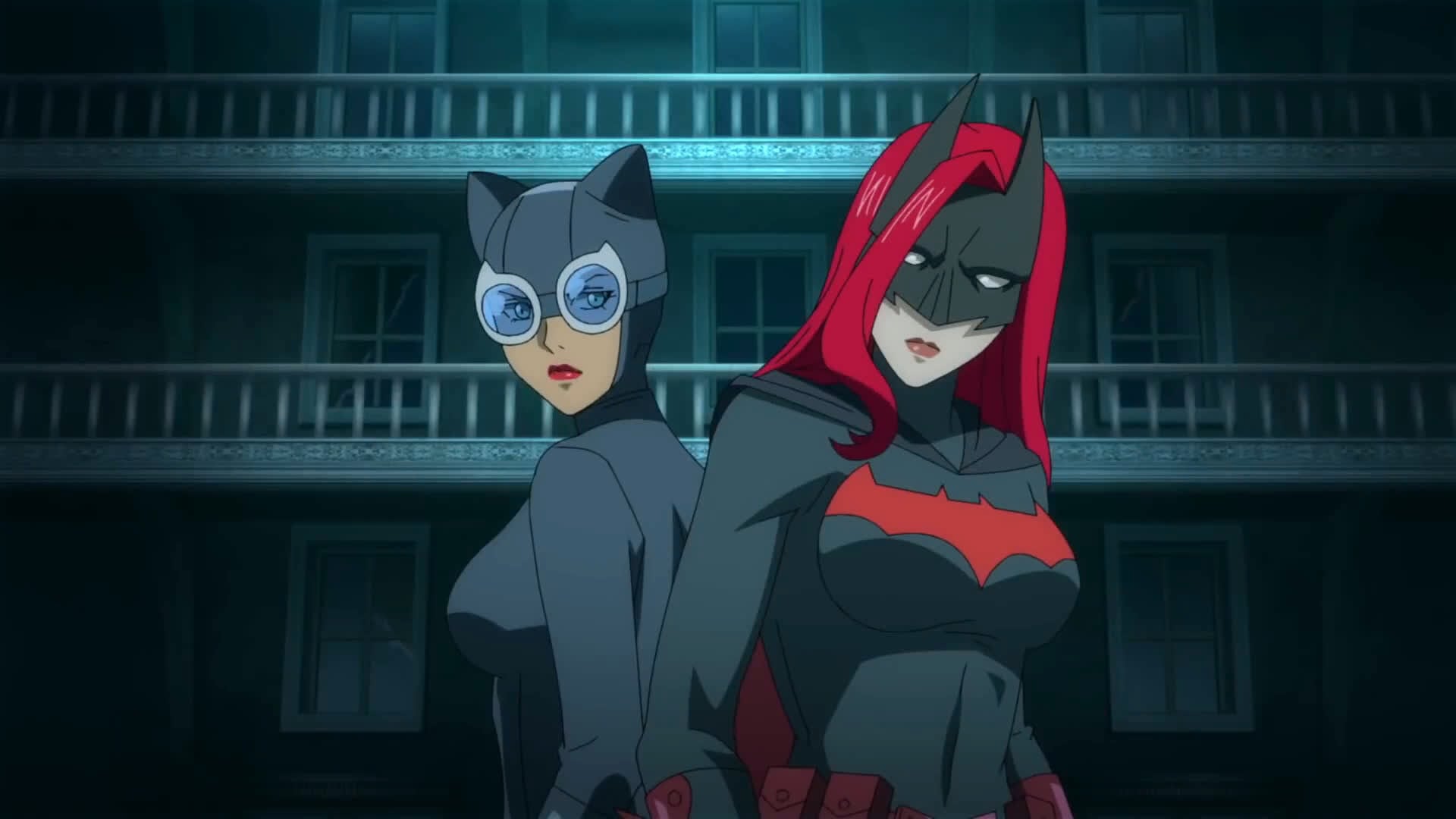 Last week, Catwoman: Hunted made its debut onto the small screen, treating fans to the first ever animated Catwoman-focused romp. With the film being described as being Young Justice-adjacent (meaning, a version of the events in the movie have taken place on Earth-16), we were extremely excited to meet this version of Catwoman, who hasn't yet appeared on-screen in Earth-16.
Catwoman: Hunted, directed by Shinsuke Terasawa and written by Greg Weisman, centers around the alluring Selina Kyle (Elizabeth Gilles) on her mission to steal the priceless Cat's Eye emerald. On this mission, she faces off against several members of Leviathan, including its leader, Barbara Minerva (Kirby Howell-Baptiste), as well as Black Mask (Jonathan Banks) , Tobias Whale (Keith David), and their cohorts. Lucky for her, Catwoman isn't alone, as she's joined by Batwoman (Stephanie Beatriz) in a very entertaining team up. This movie is jam packed with little cameos and characters from the DC Universe, as well as a few Young Justice Easter eggs for those keeping their eyes and ears peeled.
Beyond the content, this film's exceptional casting choices and their respective performances truly makes it spectacular. Elizabeth Gillies brings a lively, debonair charm to the role of Selina Kyle, flawlessly capturing the seductive charisma and sardonic wit of the character. Stephanie Beatriz, who utilizes the same low voice she used as Rosa Diaz in Brooklyn Nine-Nine for the role, was also able to embody the dark, serious nature of Kate Kane, and even delve a little bit into the humanity and vulnerability of the character in certain scenes. Both Gilles and Diaz share incredible charisma and play off one another quite well to the point where if Selina and Kate ever have speaking roles on Young Justice, we'd love for both actors to reprise their roles. In addition to the leads, the supporting cast also does an incredible job. Kelly Hu, reprising her role as Cheshire from Young Justice, brings her A-game to this universe's interpretation of the fan-favorite character. Zehra Fazal, known for her several roles on Young Justice, returns as Talia Al Ghul and newcomer Nosferata, playing both with her usual charm. There's much to enjoy about this film, but we wholeheartedly recommend a watch for the voice cast alone.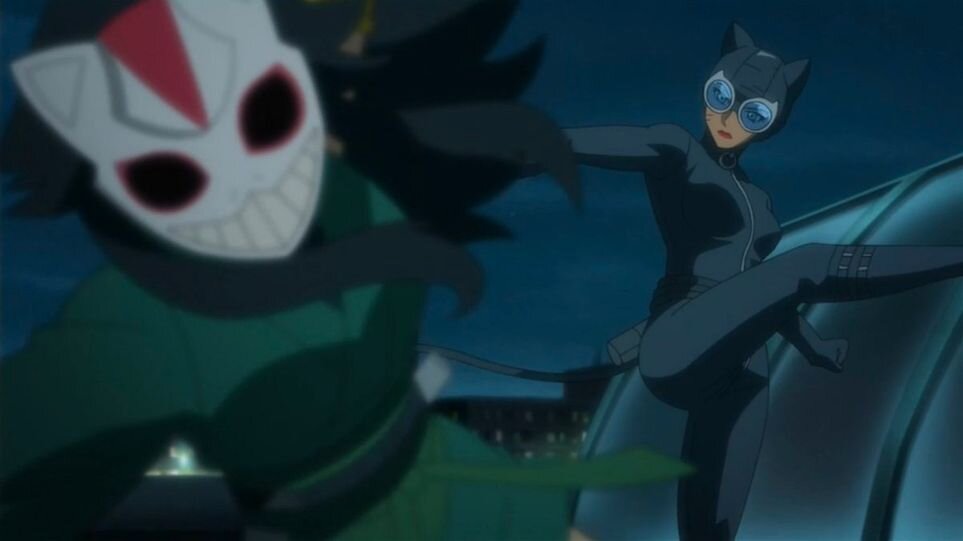 In regards to the story, we enjoyed how Catwoman: Hunted focuses on characters, particularly the antagonists, who are lesser-known to the public eye. Often on Young Justice, we view the story from the perspective of the heroes, with a minor glimpse at the antagonists when the story calls for it. Catwoman, a character who toes the morally gray line between protagonist and antagonist, is a perfect middle ground and gives a refreshing perspective to the story. As comic book fans, we also enjoyed getting a look at characters we haven't yet seen, or who only have a minor role on Young Justice, such as Batwoman, Talia Al Ghul, King Faraday, Julia Pennyworth, Nosferata and Cheetah. While the characters depicted here may be a little different than their existing (and potential) Earth-16 counterparts, we enjoyed their depiction here. The film was able to bring these intriguing characters to the attention of many viewers, and we look forward to future sightings of these characters, both in Earth-16 and beyond.
On the whole, Catwoman: Hunted is a fun film with an entertaining team up between Catwoman and Batwoman. There were a few things we thought could be improved upon, but they didn't detract from our overall enjoyment. In terms of substance, we wish Catwoman's mission had beared a little more depth and meaning behind it; while we learn that the purpose for stealing the Cat's Eye Emerald is to provide money for the girls she helped free from Leviathan's human trafficking operation in Sochi, it feels like more background information rather than serving a true purpose. We would have loved to see the Sochi mission beyond the opening credits sequence, as it would have provided both excellent motivation and explanation for Catwoman's character. Additionally, we weren't big fans of the scene between Selina and Kate; while we felt like the intentions were good, in execution, it felt a little too tropey and we wish that if the film intended to tease the potential of Selina and Kate, that it was done with less of a 'bait and switch'.
If you're a fan of Catwoman, we wholly recommend watching Catwoman: Hunted. The movie is funny, entertaining, and a great showcase for several characters that don't usually get the spotlight in the DC Universe. Catwoman: Hunted is available for purchase on DVD and Digital today.
Written by Ariel Horn and Connor Davenport
2/11/2022 12:46 am

After a brief drought of content, we have a new teaser trailer for the second half of Young Justice: Phantoms! While short, the preview reveals several flash cuts of scenes from the latter half of the season, and if your finger isn't continuously on the pause button, we don't blame you for getting a bit of whiplash. Luckily, we have plenty of time on our hands and broke down every scene from the entire trailer for you! Catch our full breakdown below:
BREAKDOWN:
Zatanna, as Doctor Fate, is in the newly remade Tower of Fate alongside Zatara and Madame Xanadu.


Jason Blood, Blue Devil, Traci, and Khalid are also there attempting to conduct some kind of spell.


Backup shot of the same scene, revealing Mera, Isis and another interesting character thrown into the mix in addition to Zatanna, Mera, Khalid, Traci, Blue Devil, the Phantom Stranger and Zatara around the bell. This unknown character mildly resembles Garth from the back, but since the shot goes by too quickly to tell, we're unsure.


Reused shot of M'gann and Conner kissing, with someone's voice in the background saying "Show me the one true king". The voice sounds like S'yraa S'mitt, but we're unsure.


Mera and King Artur in Atlantis, looking worried at something. The dialogue overlaid is "The people are in open rebellion" and Atlantis seems to be smoldering.


Raquel on a phone call with someone, who we aren't able to identify, while something explodes in the background. Could this be her (yet unseen) spouse? Perhaps Noble? Or someone else?


Dick fighting in the Tower of Fate.


Kaldur with a beard, and growing out his hair, as well, fighting in the Tower of Fate too.


M'comm transforming from an alien form into himself along with an unidentified child-person and a parademon, while the tyrannical Lord of Apokolips looks on very upset.


Kaldur, sans the beard, punching who we assume to be King Sha'ark.


Unidentified underwater magic user, presumably female, using magic. Possibly an older version of Lori Lemaris, or someone completely new.


M'gann telling Gar he's needed, but Gar, who looks awful, says he doesn't want to be needed.


Reused shot of Will, Kaldur and Dick sad from the news of Conner's death.


What appears to be an evil or possessed Orion fighting what may be the mysterious stranger from the time bubble who set off the kryptonite bomb on Mars


Zatanna launched backwards from an explosion in the Tower of Fate.


Dick being launched and flipping into recovery from what may be the same explosion.


A hooded unidentified male character with a beard swimming underwater.


Dick fighting in the Tower of Fate


The underwater male character clapping and sending forth a burst of magic.


Orion launching a shot from his vehicle.


M'comm being his old malevolent self.


Metron angrily telling someone to come with him if they want the entire galaxy to survive.


Raquel with Forager, an unidentified male character, and Bear.


Zatanna watching something from within the Helmet of Fate.
We're all eagerly awaiting for the return of Young Justice: Phantoms, and now we have something to hold us over for just a little longer. It's incredible to see how far we've come as a fanbase in regards to bringing back one of the greatest animated superhero shows of all-time. Please remember to spread the word, and as always, keep binge-watching the series on HBO Max to show that we want a renewal for a fifth season. Until then, see you all in the Spring for 4b!
12/30/2021 11:52 am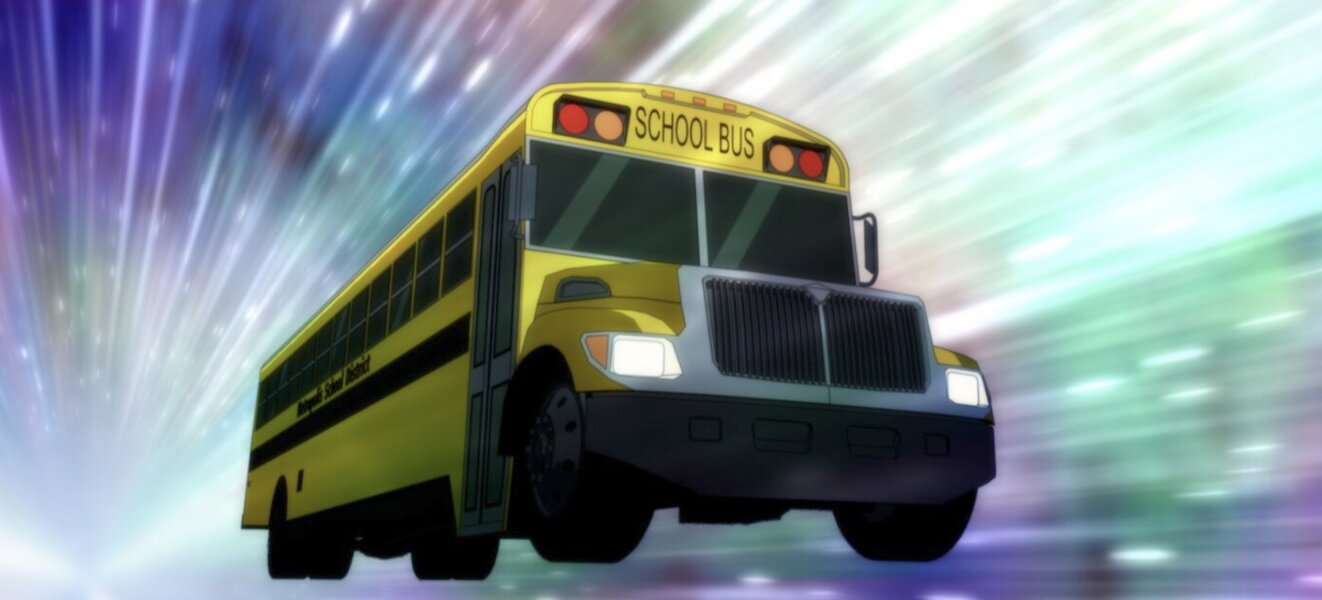 Eht soahc raw sehcaer sti ylemit dne!
After five weeks, Zatanna's arc rounds out the first half of the season with "Kaerb Ym Traeh!", and boy are our hearts broken. Between all the action, the heartache, and the shocking revelations, there's so much to unpack that we're just going to get right to it! As always, here's your spoiler warning for the newest episode. If you haven't seen it yet, go watch it, because it's not one to be missed!
In the midst of the heroes attempting to save Australia, Vandal Savage pops up and recruits the Phantom Stranger for a little side mission. This mission in question is actually reasoning with both the Lords of Chaos and Lords of Order in an attempt to have them stop Child from, you know, destroying the entire planet. After a bit of back and forth, he succeeds in getting the Lords of Chaos to remove their support for Child, and thus she loses their external power.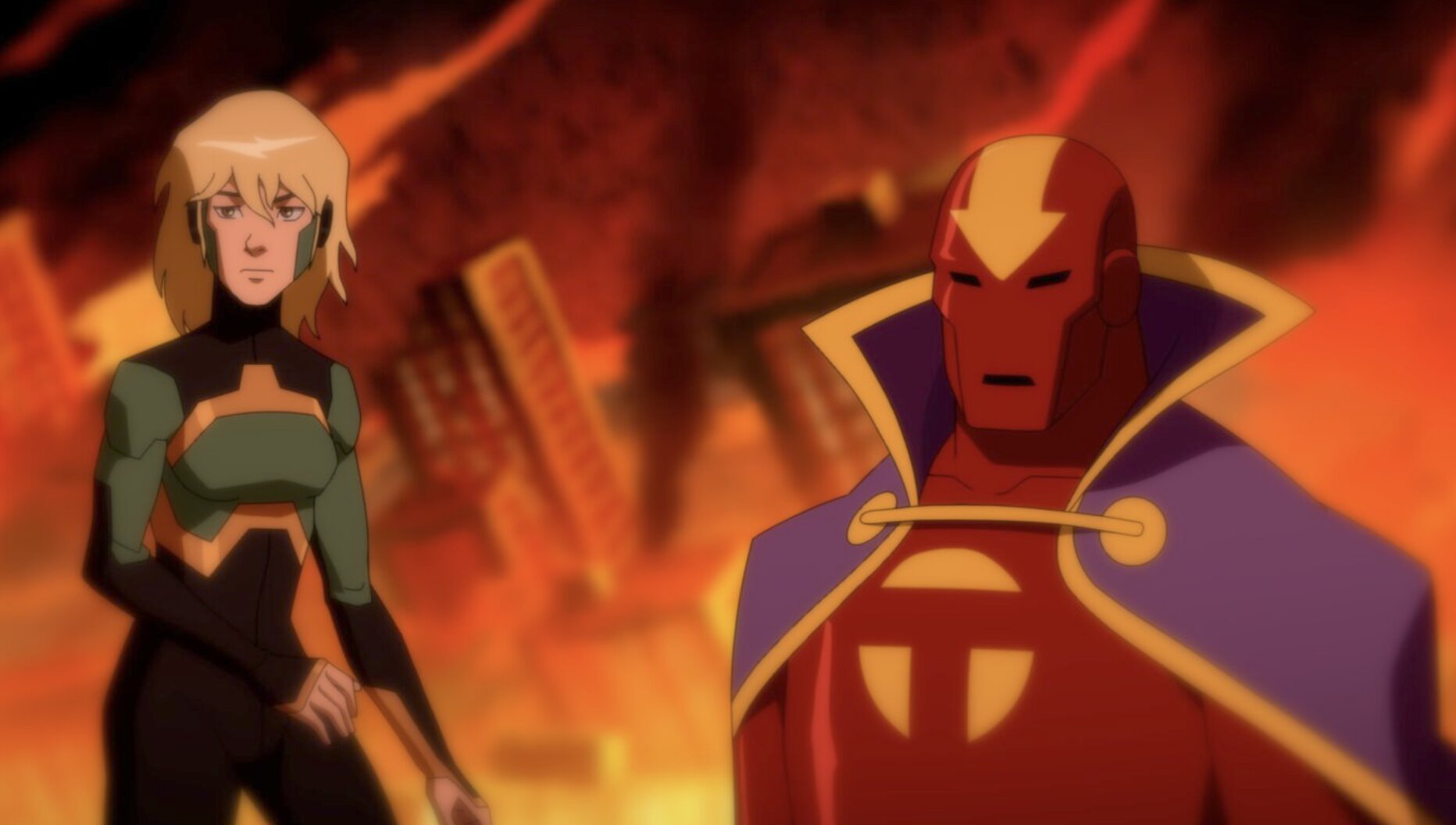 Meanwhile, over with Zatanna and Co., we return to the hilarious Klarion the Bus Boy saga. Understandably, Zatanna and her sentinels are quite surprised to find their former adversary is now, well, a school bus. They reluctantly agree to team up in order to stop Child and also promise to return the cursed school bus inhabitants back to their correct time. As they leave the frozen tundra, we get a sweet little Easter egg of Ice and Isis (!?) appearing to clean up the lingering disaster.

The first stop on the journey to stop Child is a creepy animal shelter in Salem in an attempt to find Klarion his new anchor. After seeing several options for cute cats, Teekl 2.0 is found and bonded as Klarion's new familiar. Never expected to be rooting for Klarion and baby Teekl, but here we are. The bus full of children (and Charlie!) is left in the relative safety of Salem while Zatanna, her team, Fate and Klarion summon Child. After losing the support of the other Lords of Chaos, she's not nearly as strong, but she still manages to hold her own against Klarion and Fate. That is until Traci wises up and uses her bad luck magic to strike Flaw's crack in his heart, effectively breaking his heart (ba dum tss), and removing Child from this world.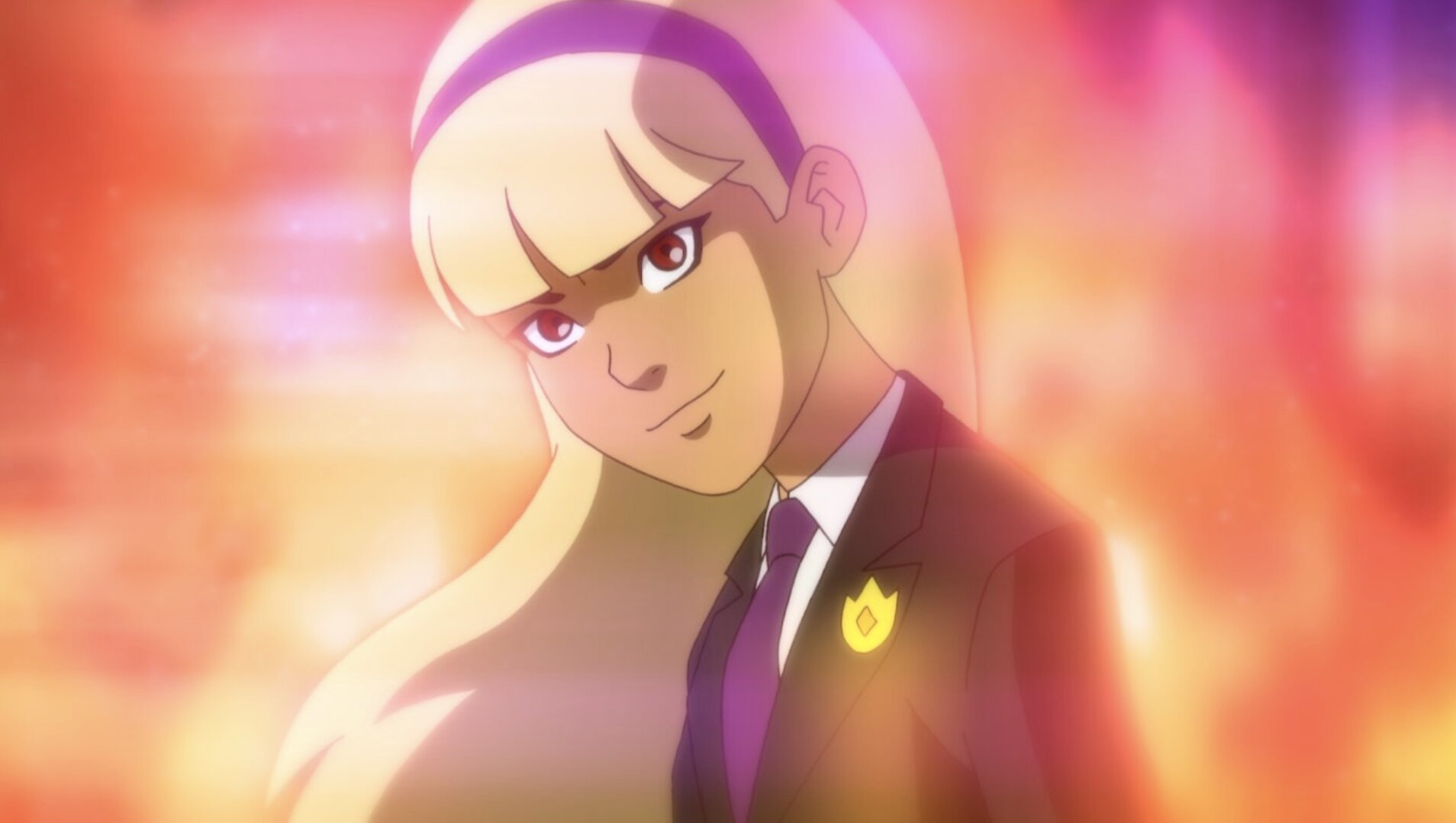 With the problem of Child effectively handled, there remains one last thing to solve. As it turns out, in the beginning of this arc, Zatanna decided on a new plan for her sentinels, effectively training them to take the helm of Dr. Fate. After the chaos war, both Khalid and Traci proved themselves ready for this responsibility, while Mary, who lusts a little too much for power, is sidelined. Mary is not happy about this and storms off to Fawcett City, where an eerie voice (Granny Goodness!) tempts her into saying Shazam and becoming Sergeant Marvel again, foreshadowing a slew of problems to come. But that's an issue to worry about later! Currently, and very understandably, Khalid is not jazzed about Zatanna's proposal that she, Khalid, Traci and her father will each take the helm of Dr. Fate for a week. Don't blame you, Khalid, it definitely comes off a little sus. And given that Zatanna doesn't even have a valid answer for him doesn't help things in the least. For now, though, it is what it is and after ten years she is finally able to reunite with her father. So all's well that ends well, we suppose!
Over with Beast Boy, Perdita appears for a surprise visit. To our relief, she picks up on the fact that Beast Boy is a giant, walking red flag of depression symptoms and attempts to talk some sense into him. Queen Perdita for the win. Unfortunately, Garfield is still unwilling to accept help or help himself, and because Queen Perdita waits for no man, the two break up, leaving Garfield's problems still unresolved and hanging eerily for the return of 4b.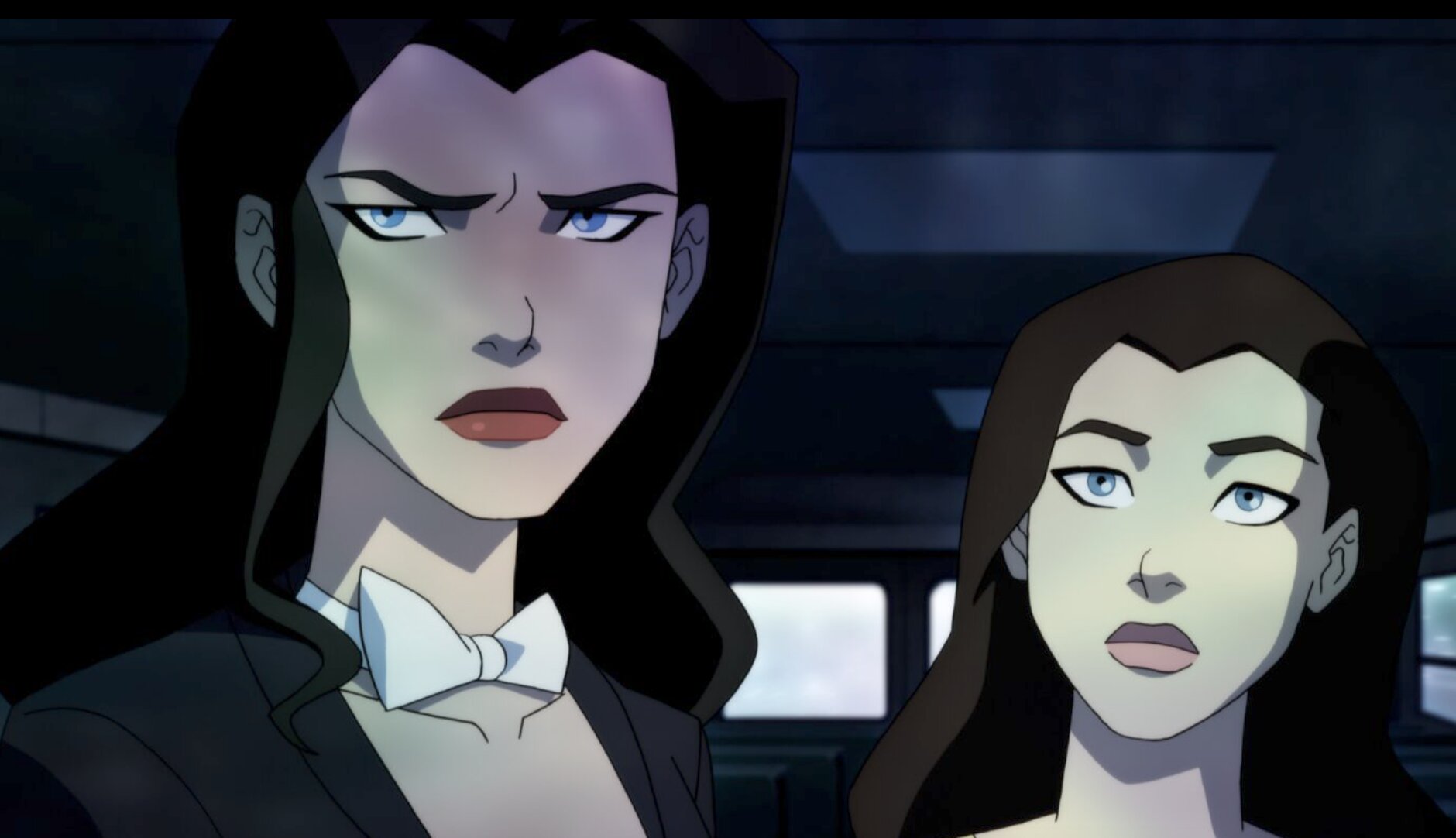 Last, and definitely not least, we received the confirmation that we've all been waiting for: Conner! That's right, his spirit is still alive and desperately seeking help somewhere out in the universe that we daresay might be the Phantom Zone.
As befitting a midseason finale, this episode really packed a tight punch. Between juggling the different plot lines and trying to wrap up every single story, we felt that the episode did a pretty good job of it all. While we're still questioning Zatanna's decision to secretly groom her sentinels and take on Dr. Fate's mantle without necessarily telling them, we're on board with Zatara finally being freed. Our only wish was to see the fight between Child and everyone to be a bigger deal, as after four episodes of buildup, we assumed it would take a lot more to bring that little chaos gremlin down. You win some, you lose some.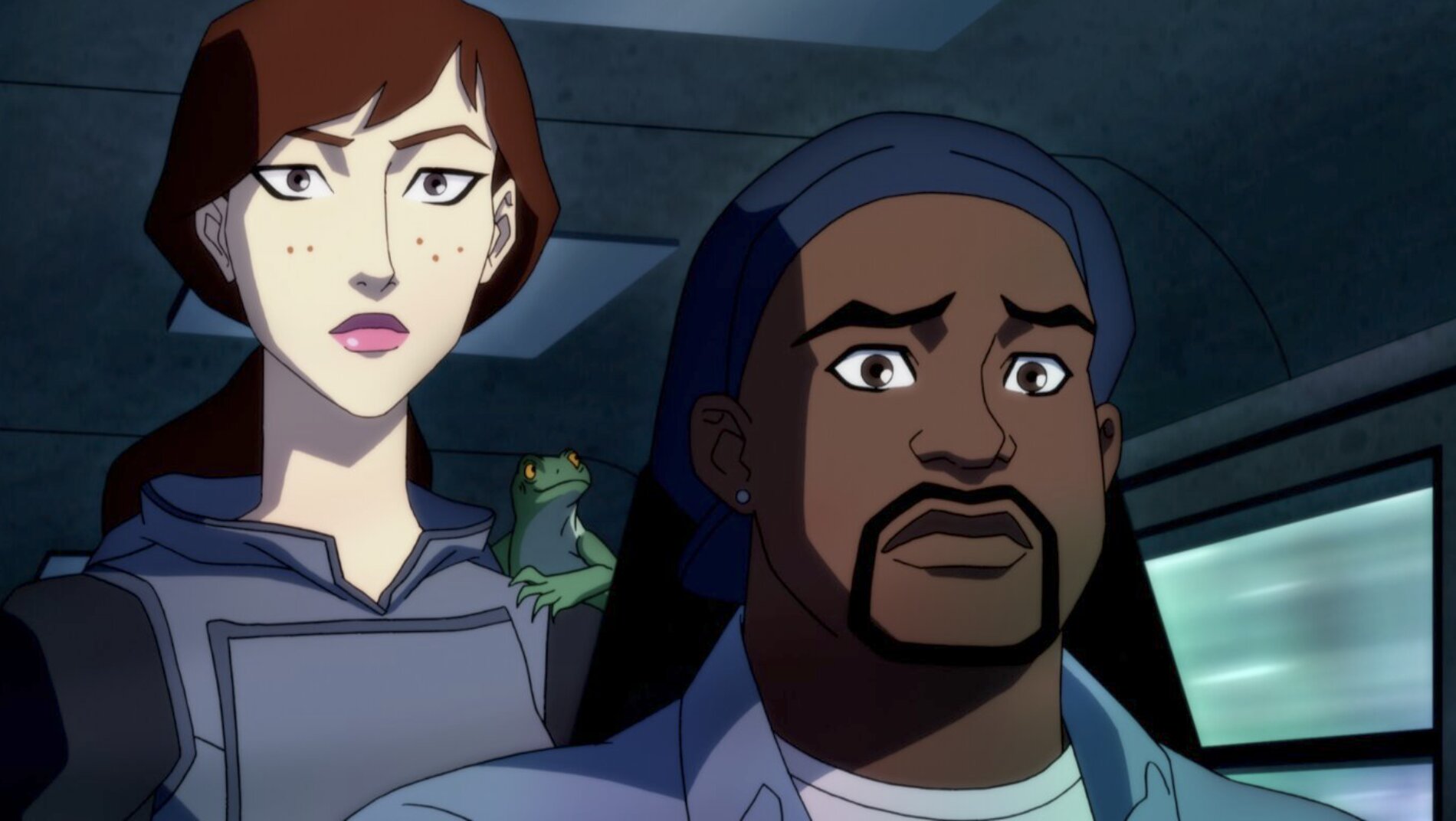 "Kaerb Ym Traeh!" serves as a great conclusion to Zatanna's arc. This latest episode showcased some fantastic visuals, plenty of humor, and quite a few touching moments. Between cooing over baby Teekl, cheering over Child's demise, crying over Zatara being freed and screaming over Conner, we're pretty much spent and ready for the short hiatus until 4b airs!
What did you think of the midseason finale? Do you think Conner will be rescued? Are you ready to start a campaign to get Beast Boy to go to therapy? Let us know in the comments, the forum, or on our Twitter!
12/23/2021 9:05 am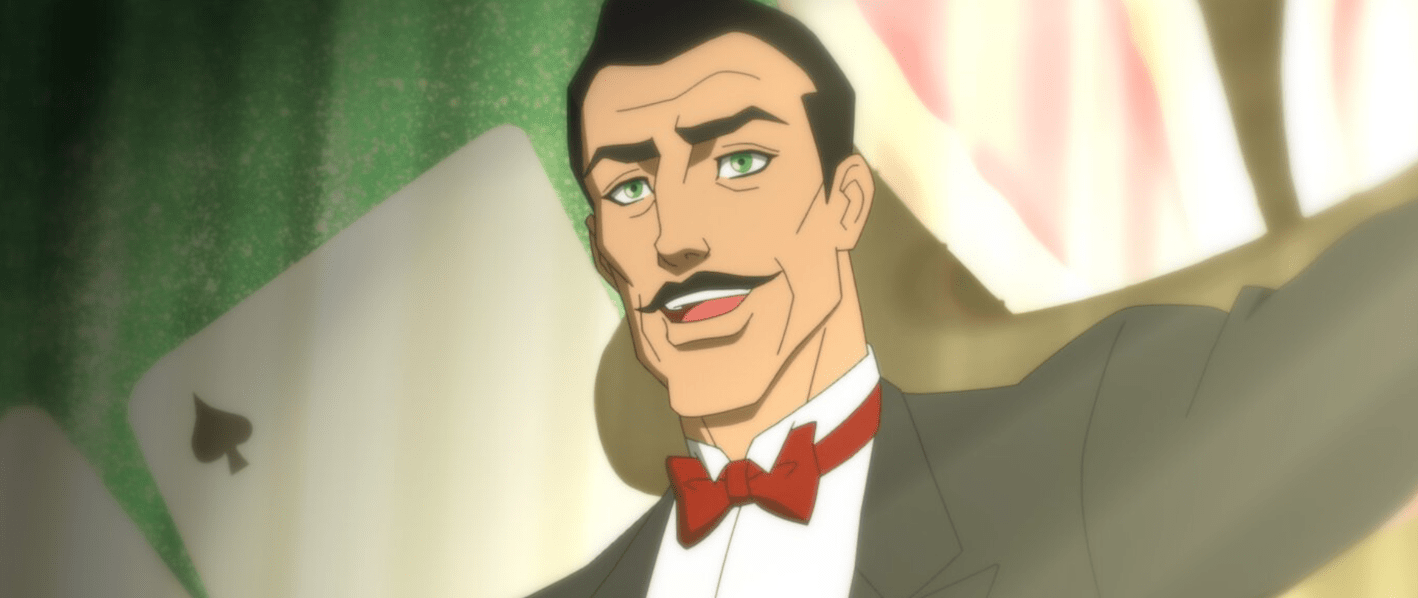 The fourth episode of "Zatanna's arc" is upon us, and those quotations are very intentional, but we can get to that later. It is no surprise, but this episode continues to escalate things more and more. Child ended the last episode with a literal snap, and she decides to continue causing as much chaos as she can, and illustrate that there may be nothing that anyone can do to stop her. Also, the enigma of the bus is cleared up. Let's take this ride!
We kick the episode off learning more of the history with the history of Zatara. He was a stage magician that had some real magic mixed in, and when he used that magic to stop a fire he caught the eye of Kent Nelson. After he saved the audience he knew that he could do more to save people, and he started to do so. Zatara grew under the tutelage of Kent, but it came at the price of more time away from his family. We see that Zatara's wife Sindella was diagnosed with cancer, but he still performed and fought until eventually she passed and he wasn't there. Losing his wife sent Zatara reeling, and he joined the Justice League to find purpose, but was still reeling as he saw others inspired by his actions. Eventually, this leads to Zatanna putting on the helmet of Fate, and him giving himself over to it willingly as if his life had led to that moment. We see that Zatara has been talking to Fate and tasks him with relaying his story to Zatanna when the time comes.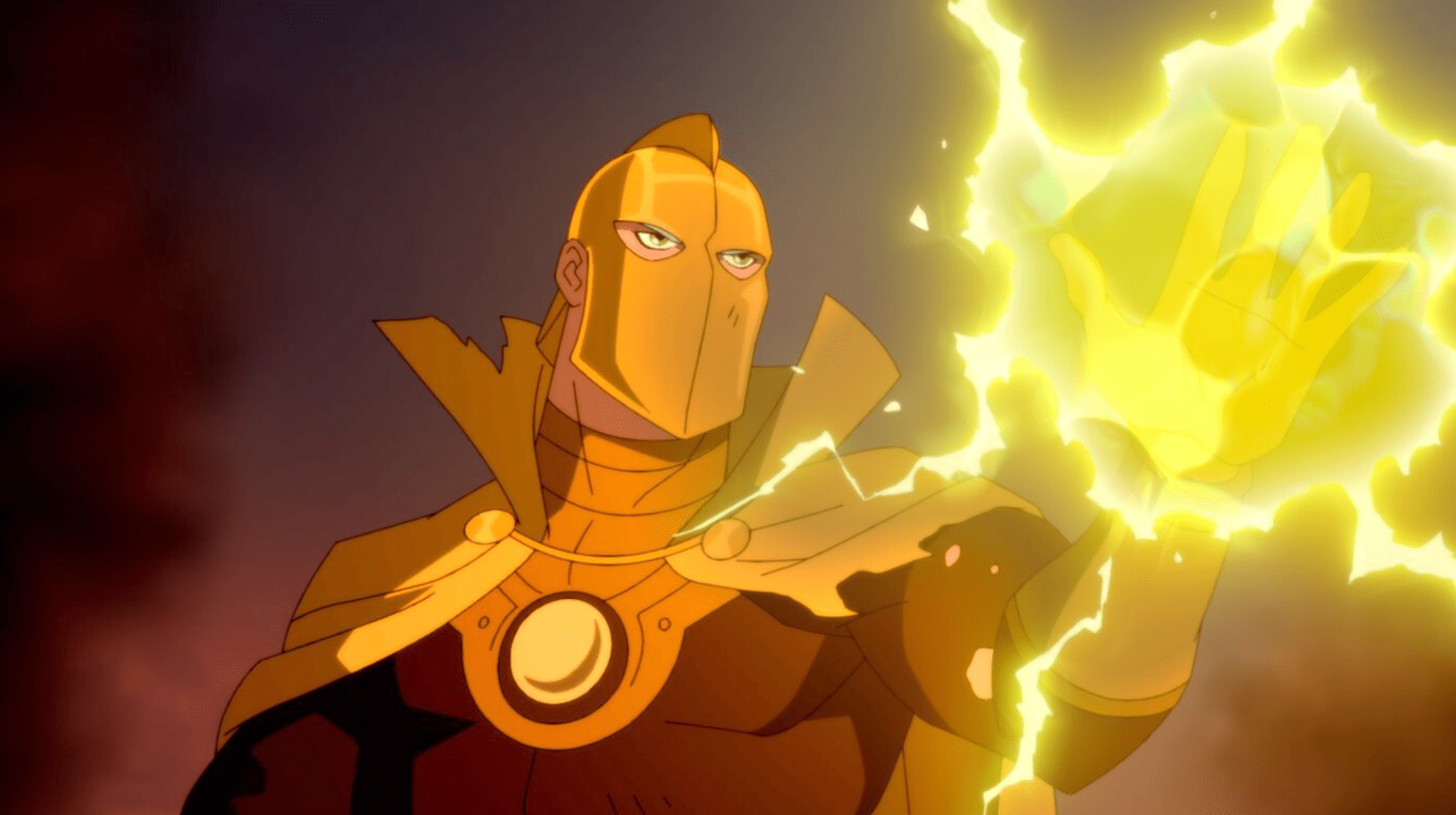 We move over to Gar on the set of Space Trek 3016, who is struggling to maintain the role he has on set. J. Anson takes Gar aside and talks to him about his previous struggles with Granny Goodness and Outsiders missions, but dives deeper as well. He both asks and offers to Gar to get some assistance with his mental health, but Gar brushes it off again by saying he is tired. J. Anson agrees that he could take a break and that a replacement has been built up in his stead.
In a rare moment we actually take the final moments of the last episode to kick off our time with Child again, and we see that Klarion is forced into his true form. With seemingly little effort, Child destroys the tower of Fate. Zatanna manages to save those inside with a quick spell, but it only postpones the inevitable. We cut back to Klarion careening through time and space looking for the heroes he needs, and he finds THE bus and makes it his anchor. With the total destruction of the tower of Fate, Dr. Fate is convinced that Child needs to be stopped, and the hunt for her begins. The group follows her to Sydney where Child has caused a volcano, but is no longer there. Phantom Stranger has mobilized the League, the Outsiders, and every mystic champion he can to combat the chaos. Klarion continues to careen through time and space, and the group continues to not find Child quickly enough in Manhattan, Poseidonis, Taipei, or Agra. They finally catch up to Child in the North Pole where they culminate all of their power into a single strike. Child is completely unphased and with a snap she knocks the entire group out and seals Dr. Fate in ice. Klarion in bus form arrives in the North Pole finding the heroes he needs in the time he wants.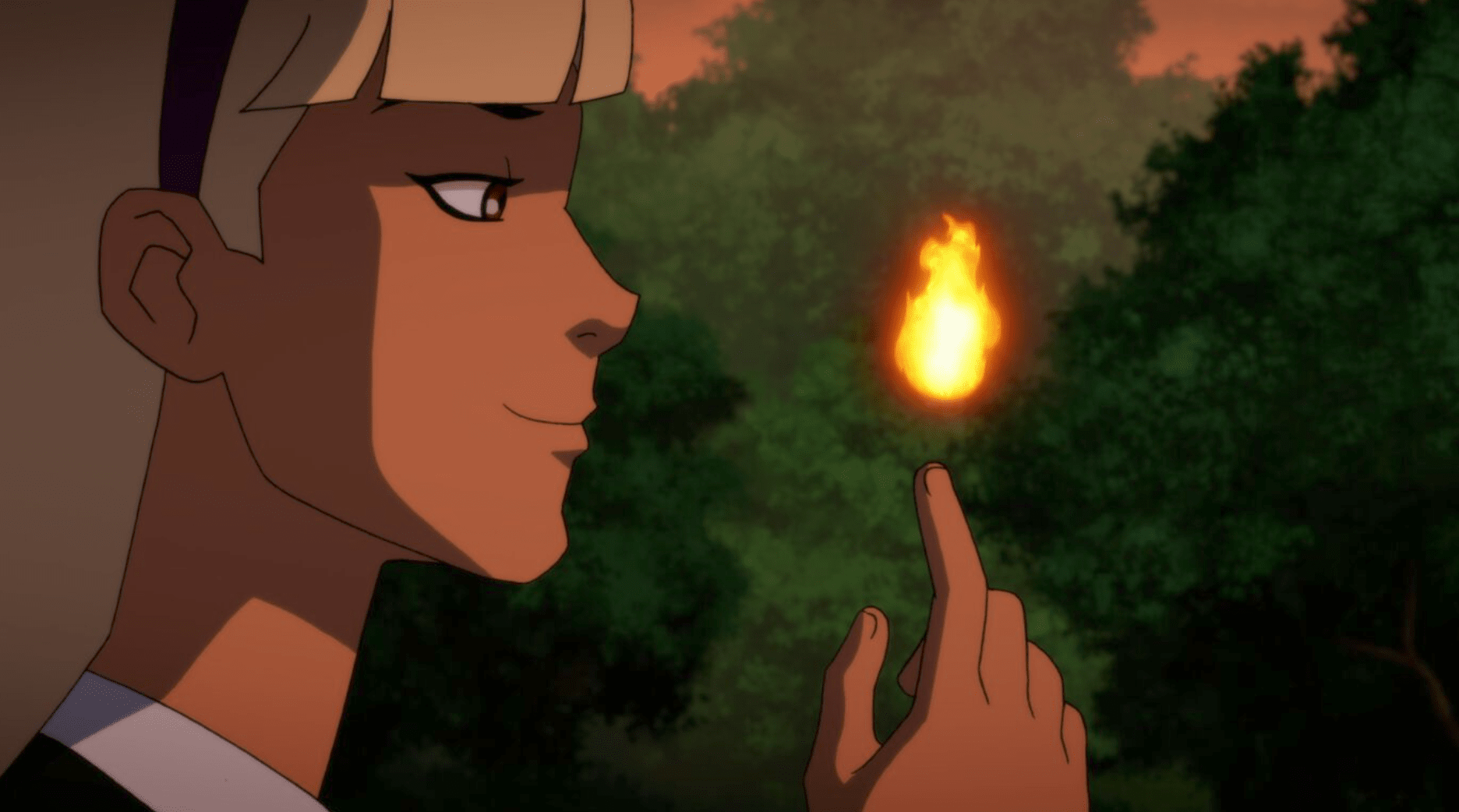 These review recaps never feel like they cover the episode completely, but this one falls a bit shorter than most with the constant stream of scenes from here, there, and everywhere. We think the word whiplash is very applicable to the back and forth between Klarion, Team Zatanna, and Zatara's history. There are scenes, characters, and locations from across the history of the show in all of these plot lines. We also saw things we haven't seen before, as some of the cuts are only seconds long, and will take us some time to process and decode all of them but that is the ultimate joy of being a Young Justice fan. In writing this review, it feels like the best word to describe it all is "chaotic" and there is little doubt that was the plan given the circumstances.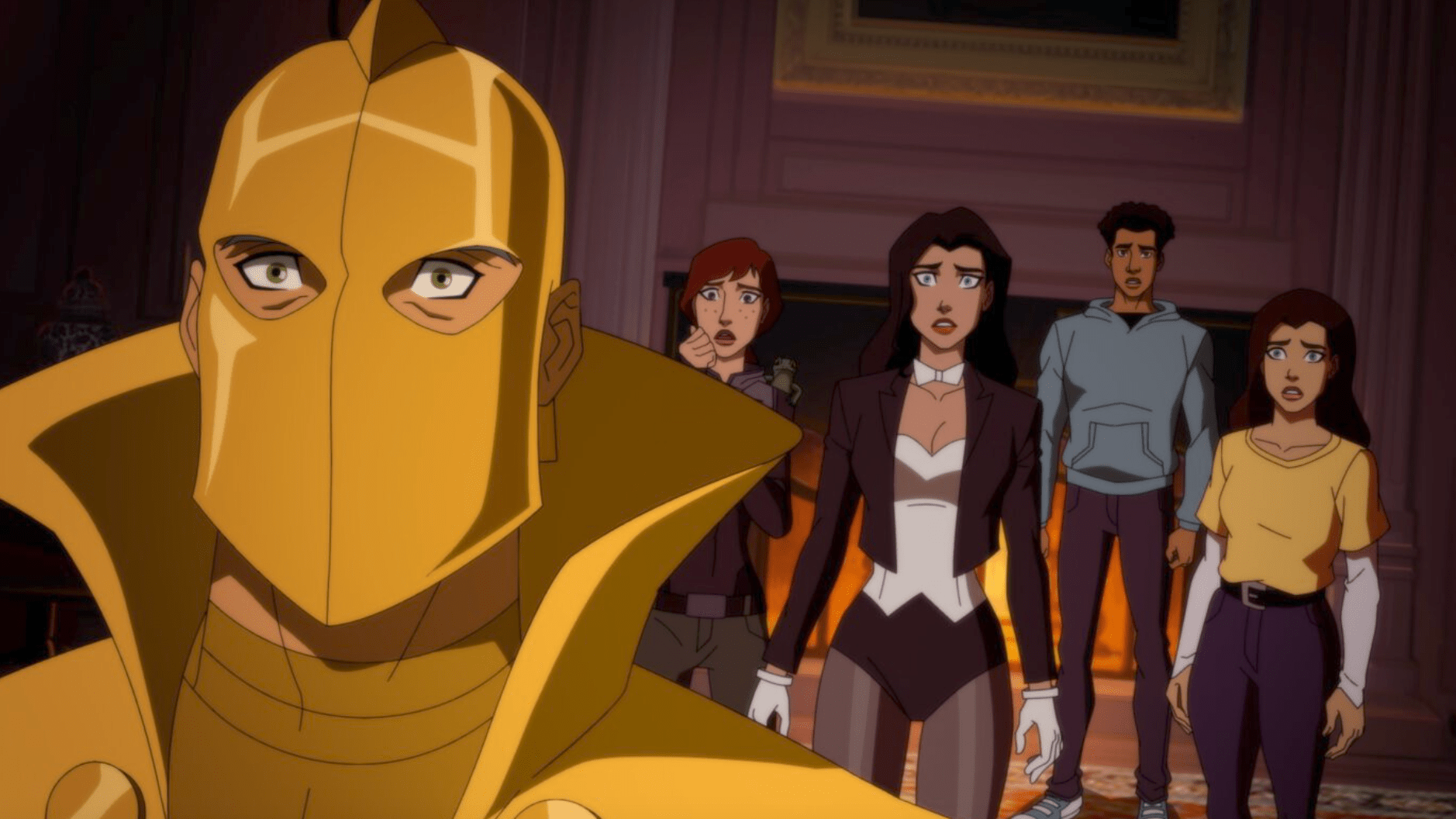 Additionally, we're also sending all the kudos to the episode's director, Christina Sotta, and her storyboard and revisions team (Emily Hu, Kelly Kao, Rozlynn Waltz, Christopher Jones and Yujin Lee) for somehow managing to put together the crazy amounts of scenes and still have them all be engaging, and frankly terrifying. If this is what episode 12 has let us, who knows what kind of madness we're in for the midseason finale!
We are sure you are on the edge of your seat waiting to see what those quotes were all about at the very beginning of this review, and here we are! One of the most interesting things that we have discussed internally is what an arc in Young Justice: Phantoms really is. It feels as if there are unmet expectations between what the fandom feels an arc should be and what an arc is. This arc was believed to be "Zatanna's arc" but instead it focuses on magic within Earth-16 from start to potential finish. Zatanna is here, but it is hard to feel like it is her arc any more than it is the arc of her proteges, or Dr. Fate, or the Lords of Order and Chaos. That said, there is absolutely nothing wrong with that other than not being what was expected by some. When thinking about these episodes in that light, it truly changes the feelings surrounding them. This episode is no different, if you are looking for a "Zatanna episode" this isn't really it, but it shows so much about the magical world of Young Justice, more of who Child is compared to Kalrion, more about Zatara, Dr. Fate, and the proteges which ends up culminating into a solid addition to the season.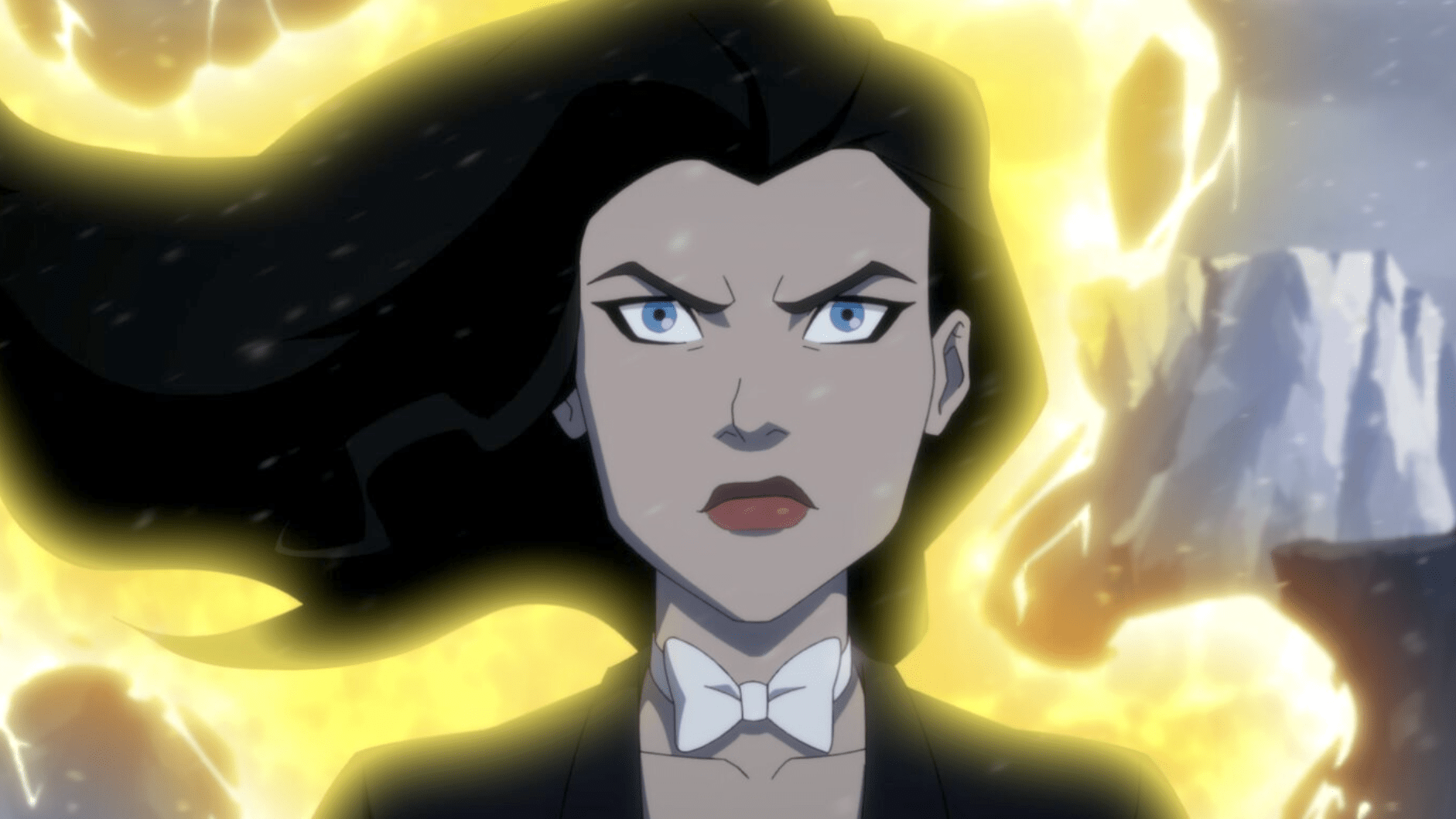 What did you think of the episode? Are you equally as terrified for the midseason finale? Let us know in the comments, our forum and via our Twitter!