4/14/2022 1:29 pm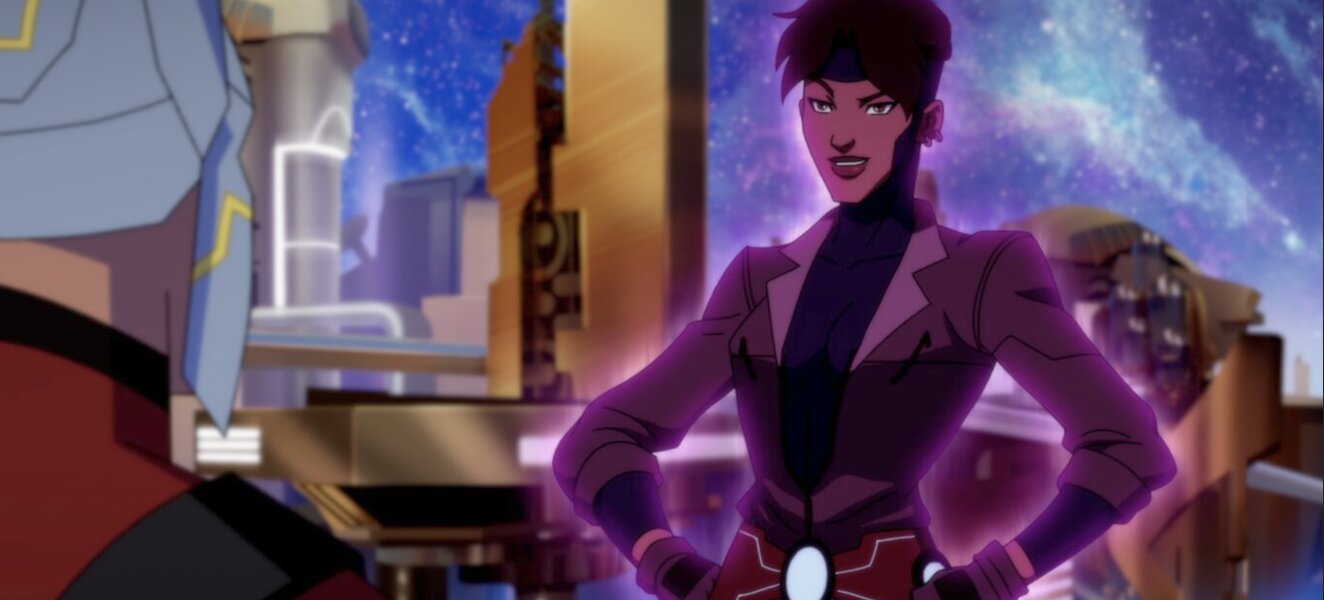 Four arcs down, two to go! This season has been nothing short of spectacular, and with this new arc, we leave the beautiful underwater scenery for the bright, popping colors of space. This grouping of enticing stories will be headlined by Raquel Ervin, who's more well-known by her superhero moniker, "Rocket". With Rocket finally getting a chance to shine, along with some captivating new stories set far away from her home, fans of Young Justice will be in for a treat that'll surely delight and surprise many viewers. This episode contains a lot of twist and turns, so we'll avoid going into major spoiler territory in our recap or review. However, if you enjoy going into episodes completely blind, consider this your spoiler warning!
As stated above, the plot of "Beyond the Grip of the Gods" generally centers around Rocket, who's taking care of her son, Amistad, at the beginning of the episode. Amistad has special needs with many specific quirks, and Raquel seems to have a difficult time managing them and accepting her son's diagnosis as having autism. Regardless of her son's activities, Rocket's main focus is on an intergalactic Justice League mission with the aid of Forager and the original Flash, Jay Garrick. The trio make their way to the otherworldly Supertown, where they meet popular characters in the DC Universe associated with the esteemed New Gods such as Orion, Lightray, and Highfather.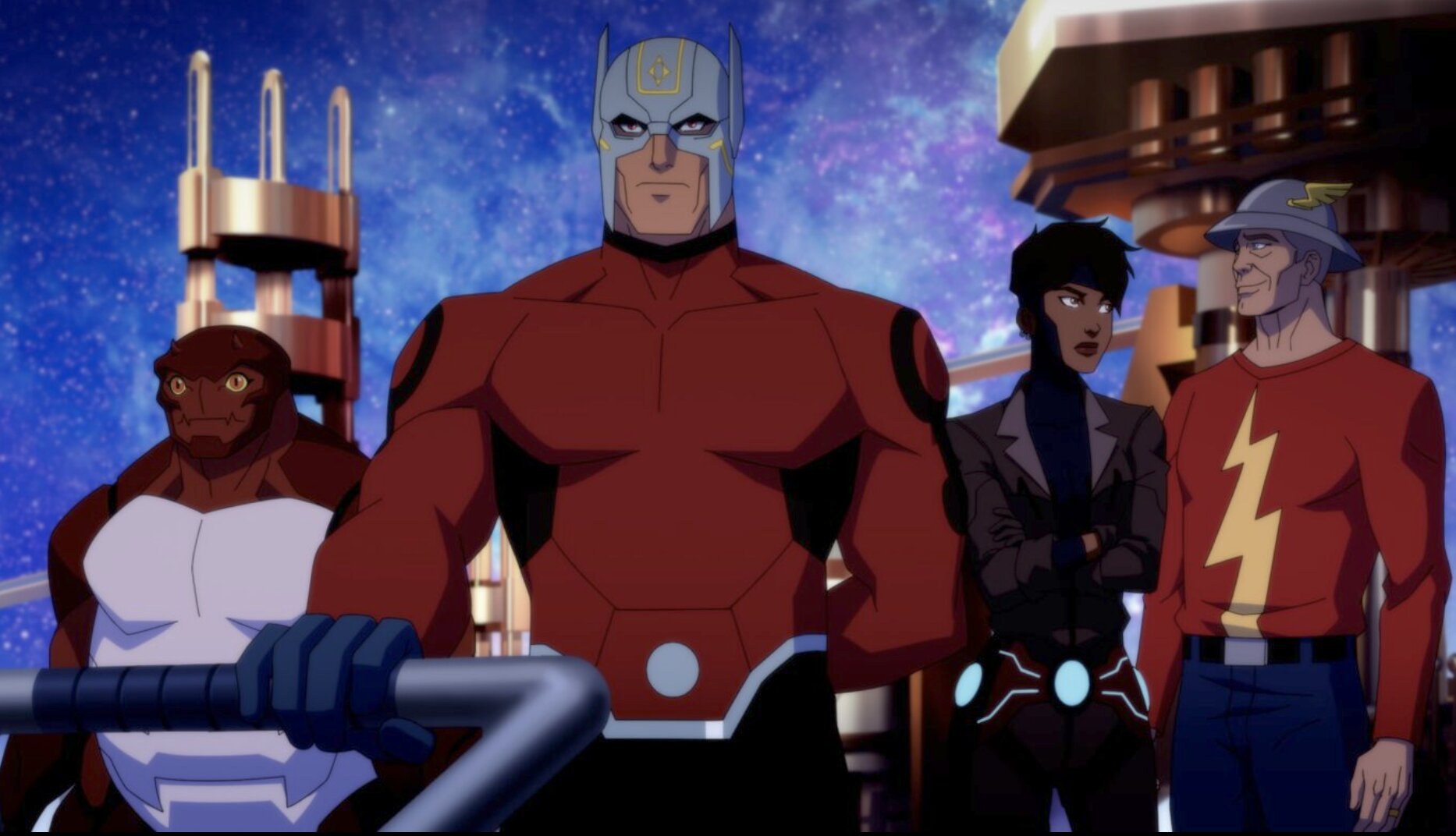 However, not everything on this interstellar adventure is sanguine, as the frightful Ma'alefa'ak is still at large and in association with Apokoliptian warlord, Darkseid. However, he needs to pass one final test of loyalty and is ultimately forced to align with a mysterious being... the same mysterious being who laced the bomb with Kyrptonite that killed Conner. Meanwhile, Conner is still trapped in his polychromatic purgatory and fighting off the visions of Lex Luthor. It's a race against his own sanity to not give into the hallucinations of Superman's greatest adversary while also trying to keep "Ghosty" safe.
This episode excels in a variety of spellbinding ways, and the first major factor to point out is the beautiful animation. The way Supertown is animated is absolutely gorgeous, it's unlike anything we've ever seen on the show before. Every single setting in this episode uses a wide variety of colors that vividly bounce off the screen. The new places we see really catches the eye of anyone watching, and it makes us eager to see more of these unearthly locations in further episodes.
The world-building in "Beyond the Grip of the Gods" is also borderline immaculate, and that's saying a lot considering how much world-building has been in the show beforehand. The DC multiverse has always had rich roots in their expansive galaxies, and we get to see more of that in the first chapter to Roc ket's arc. Ranging from the hellish landscape of Apokolips to the varicolored lands which Forager's species inhabit, this episode highlights that there's more to Earth-16 than just the Earth per say. It'll be interesting to see how many other unworldly environments we'll see in the next couple of episodes, the creative boundaries are nonexistent with the characters and locations we have at standby!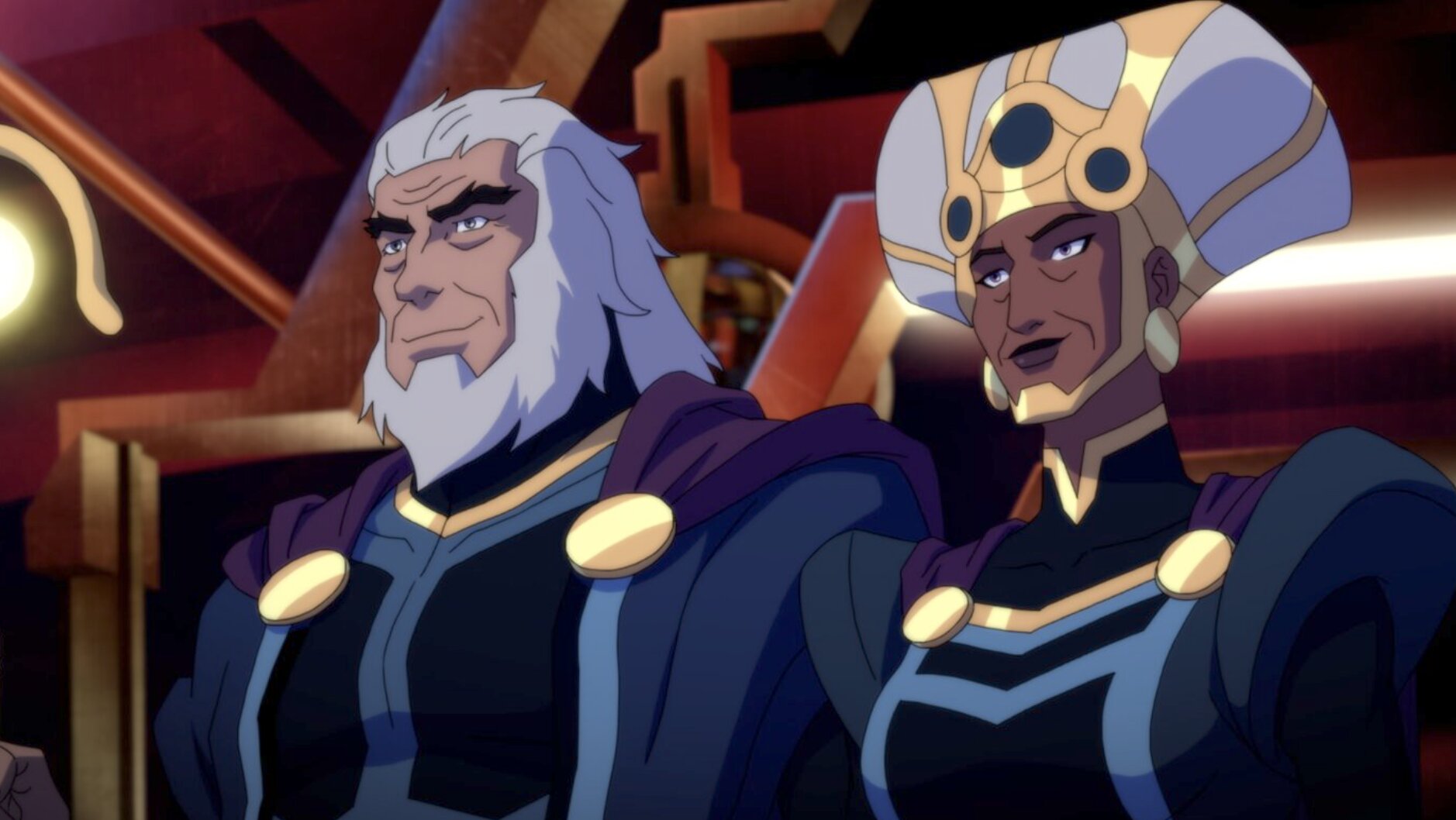 Finally, in regards to the episode's many strengths, the introduction of a plethora of new and returning characters was also massively exhilarating. Fans of the New Gods will be enthused to see the debut of the real Orion, after Ma'alefa'ak impersonated him in "Away Mission", finally in action. Not only that, but we also get to see the Young Justice debuts of Highfather and Highmother, it's only a matter of time until we see characters like Mister Miracle and Steppenwolf one day. We also get to see more of Rocket's family like her son, Amistad, at the beginning of the episode and get to really understand what it feels like to be in the hero's shoes in regards to motherhood. All of these old and new faces are always welcome in a show that revolves around so many fascinating heroes and villains.
There are very few, if any, drawbacks to "Beyond the Grip of the Gods", but there are some questions that can be drawn as to why some characters would be considered "monsters" when they're clearly repentant and the situation itself wasn't too black and white. Some of the smaller subplots are also not terribly engrossing such as the scenes with Forager and other beings of his species. While their designs are imaginative, the subplot that correlated with them was less than stellar when compared to the overarching stories that were going on in the episode. Nothing too detrimental to completely ruin this, but there are definitely some minor points to bring up in this otherwise fantastic episode.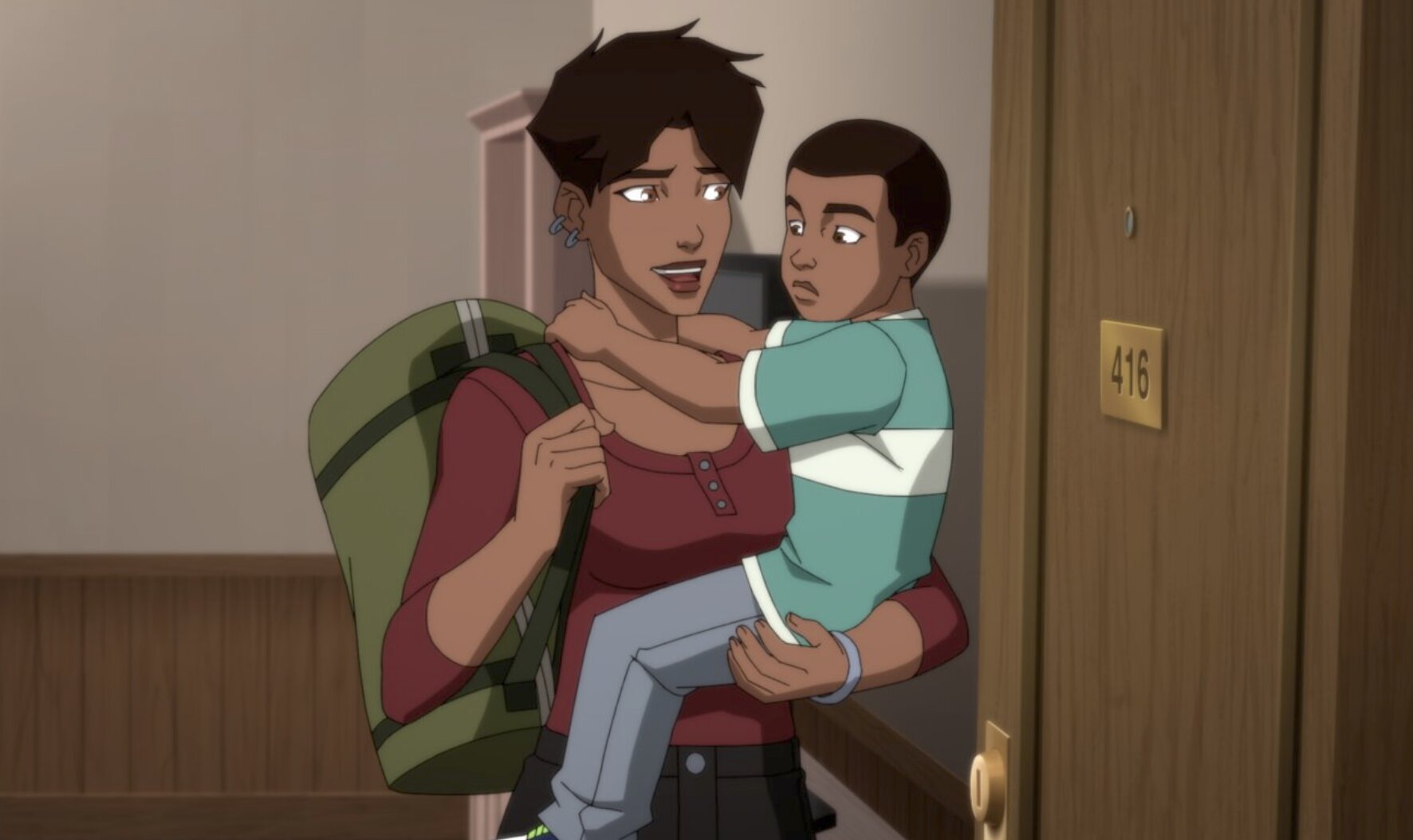 Overall, "Beyond the Grip of the Gods" was an invigorating start to the fifth arc of Young Justice: Phantoms that generally put the main focus on Rocket. The animation and world-building in this episode was utterly sensational, and helped expand the already lucrative universe that's associated with Earth-16. Seeing an array of fresh faces and returning favorites was also quite enjoyable to see, it'll be exciting to see where this newest arc will take us going forward. We're all engrossed in what kinds of stories will be on the horizon, and "Beyond the Grip of the Gods" was certainly one outstanding way to start this all off!
What did you think of the episode? What kinds of theories do you have regarding some of the big reveals? Let us know down below in the comments and forum!
4/7/2022 8:00 am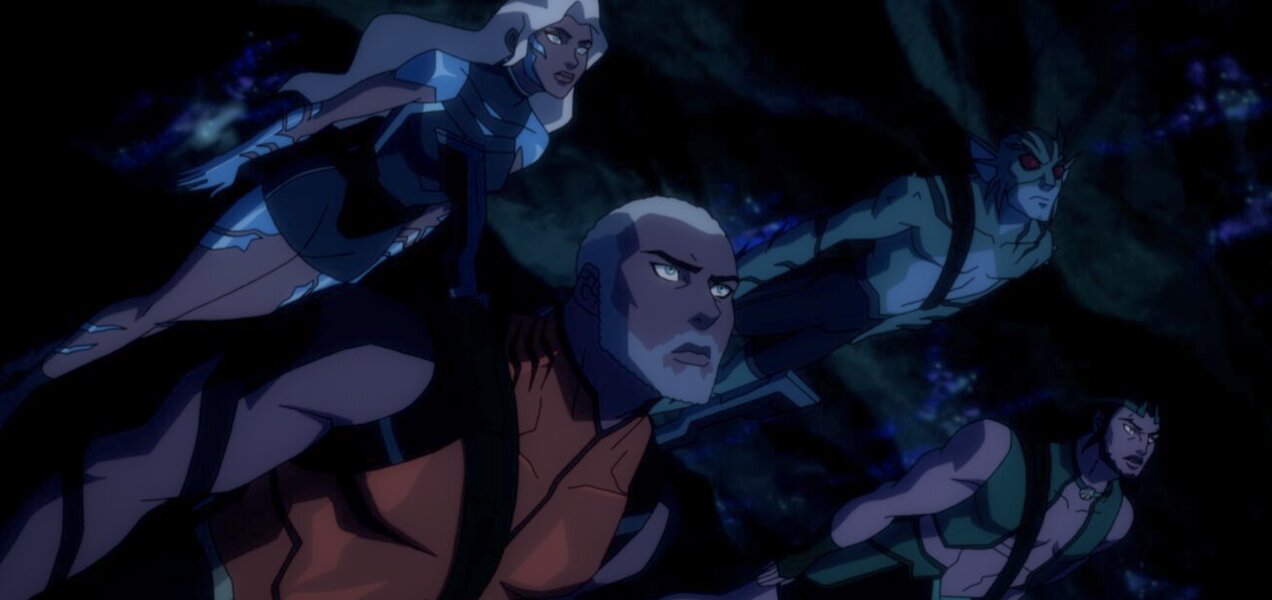 By Neptune's Kaldur's beard! We get the last episode in this arc, and many things are wrapped up, but without a doubt there are many questions still unanswered. [Obligatory spoiler warning goes here.] If you haven't seen the episode yet, you should go ahead and dive in!
The episode opens on King Orin and M'Gann interrogating the clone of Orm, and trying to help him realize that he is in fact a clone. After the intro, we jump ahead a month to Xebel where the leaders of Atlantis discuss what to do about the civil unrest surrounding Arion's arrival. Nereus and Orin almost come to blows before Mera steps in and focuses on the prophecy once again, but the crown is still unaccounted for. We cut back to the team searching for the crown, and we get our first true look at the Kaldur beard we have all been waiting for.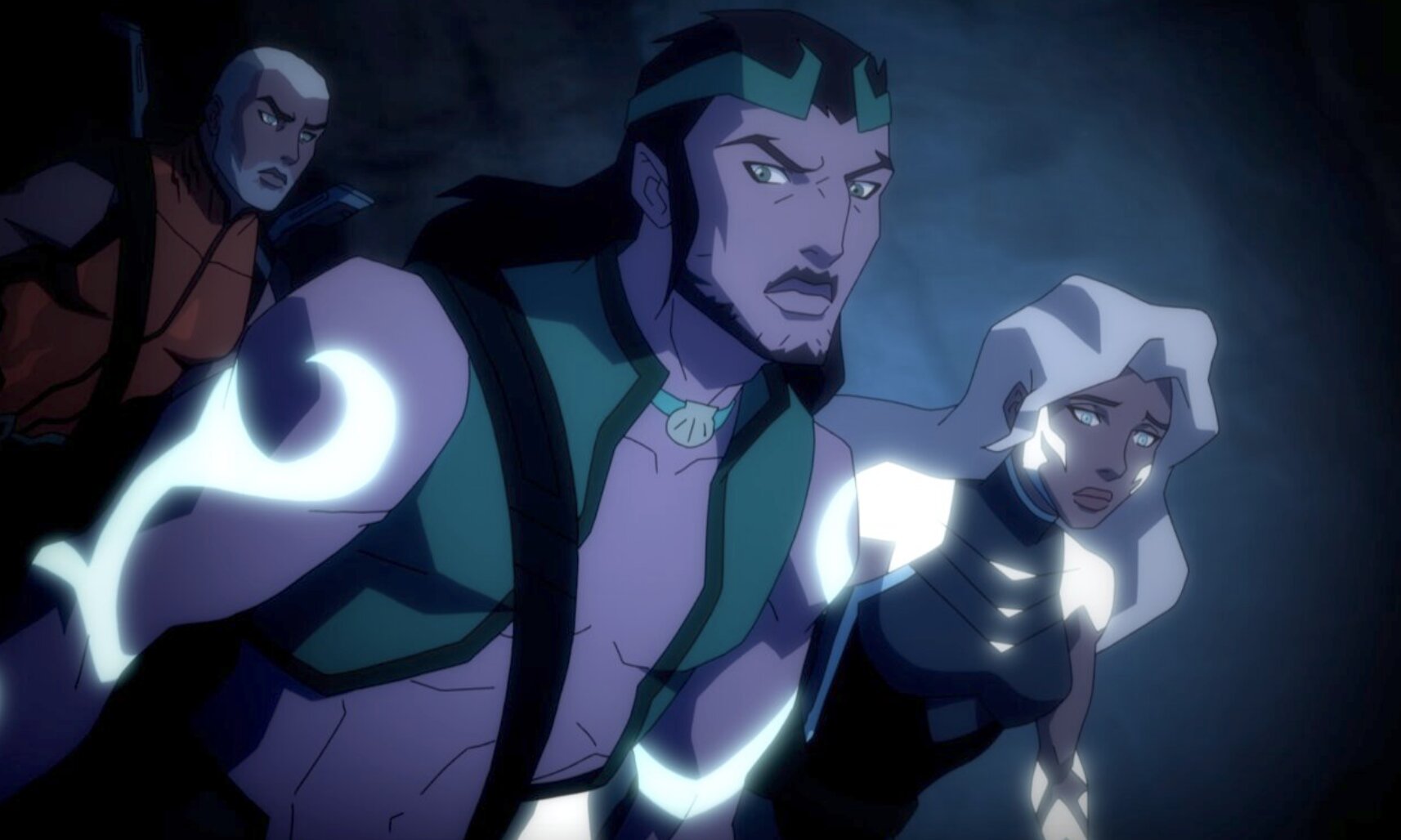 The search has taken Kaldur's team deep enough to begin combatting both thermal vents of lava and creatures in the depths. After running off an enormous crablike creature through La'gaan's quick thinking, it is revealed that the group must go deeper still. They find themselves in Atlantis' original capital, and their magic begins to flare up as they draw closer to the crown. The group uses this draw of magic to find the crown of Arion to bring back to complete the prophecy, only to draw forth another leviathan in the deep. With their combined efforts, and efficiency of working together for weeks, the team manages to use the leviathan to more quickly escape the ruins, and head towards Posiedonis.
We find the delegates of Atlantis are called together to address the civil unrest, but the conversation is soon turned towards a vote for the High King of Atlantis. Arion arrives as the idea of the vote is mentioned. We cut back to the prison where Orm opens his mind to M'gann and we see the earliest true memories of Orm's clone. After removing Psimon's touch we learn that "both subjects" have received Ocean Master's psiback, and the big reveal that Arion is also a clone with Orm's mind implanted into him. We cut back to the delegates voting in majority favor to appoint Arion as High King of Atlantis to seemingly fulfill the prophecy and quell the civil unrest.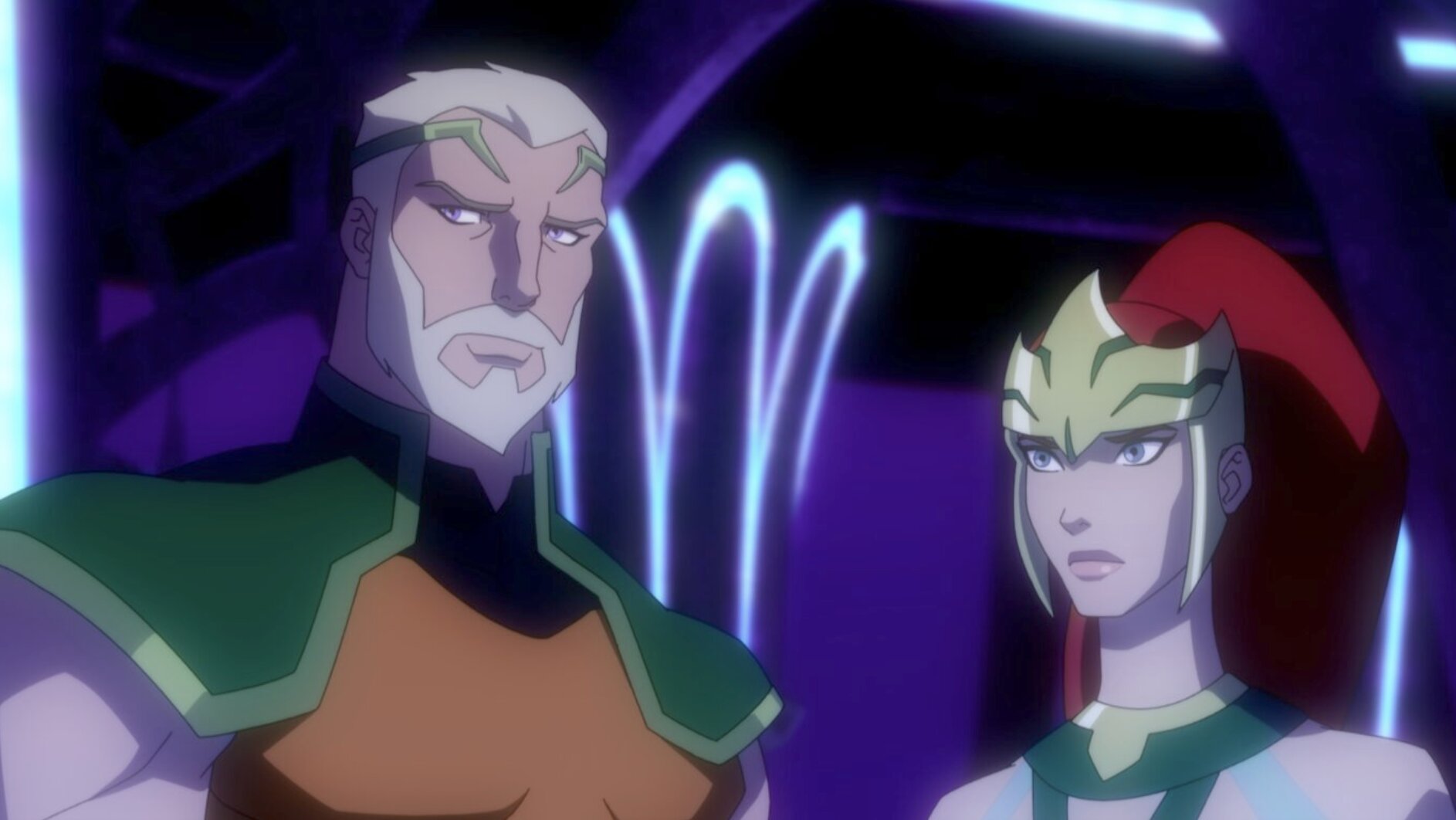 Arion begins to address the people of Atlantis as their new High King while the team arrives with the crown. M'gann shares the new found information that Arion is a clone, but Orin is powerless to stop him at this point as it would likely accomplish nothing by outing him. Arion pulls the crown from Kaldur to himself, and places it on his head to fulfill the prophecy, but is instead ripped apart and completely destroyed by its power. The power flies from the crown and back to the Lords of Order. Mera picks up the crown, and claims that Orin is the true High King, only to have Orin claim the same of Mera. She fulfills the prophecy and is unanimously voted as the new High King of Atlantis!
Orin and Kaldur are discussing what is next, and we get one of the best lines of the episode "If the league can include four Green Lanterns and two Flashes, I believe it can embrace two Aquamen." Kaldur also states that he will finally take a much needed leave of absence. We cut to Vandal and Dr. Fate quickly discussing what happened in Atlantis, where we see Vandal truly angry, a sight that does not bode well. We see Orm being released from Psimon's meddling, released from prison, and set free to become the man and brother he wants to be. Our final scene is Conner sitting and thinking about his past while the time traveling bus passes by, and Lex appears with the word's "Red Sun."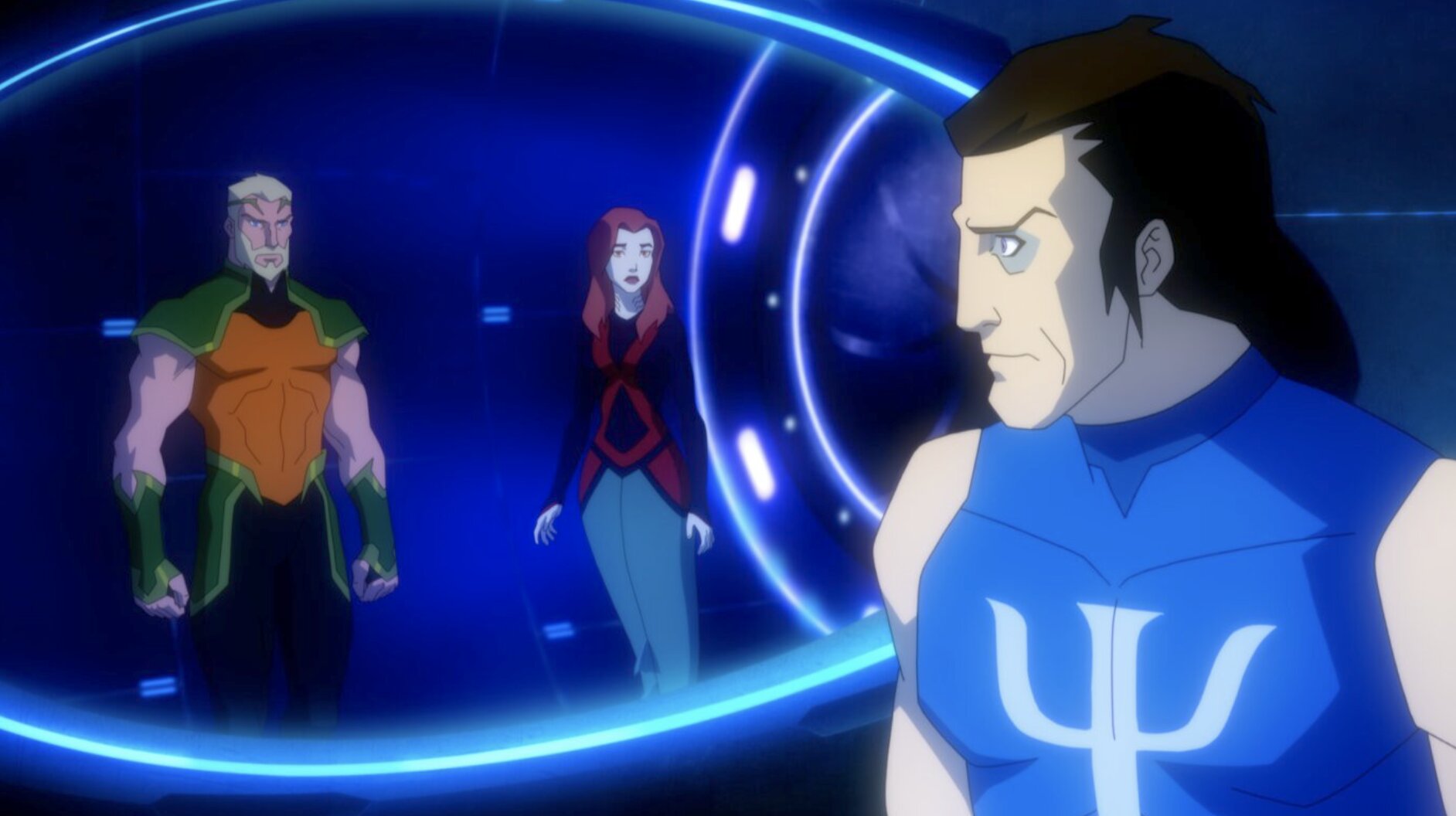 Well, there we have it, the wrap of the Atlantis arc. The prophecy fulfilled, the beards in full growth, and we have jumped ahead another month. It is hard not to feel like things moved too quickly in this episode, as that is a fairly common feeling we have when watching Young Justice, because we always want more of this amazing show. That said, it did feel like a rush to the finish line for this story. We love the choice of Mera as the new High King of Atlantis, but it felt like there could have been more of a lead into that role. We couldn't be happier for Kaldur to finally take the rest he so deserves after years of needing it, but could there have been more that led him to that decision, as it felt like he came to it so quickly on his own without any triggering moment or self-reflection.
That being said, we would like to take a moment to commend Khary Payton, the writer of this episode. It was a fantastic first foray into animation writing and we think he did a great job. While we would have loved an extra episode to help the pacing, this finale was a fantastic episode that helped conclude the Atlantis arc while still pushing the overall story ever forward. We are absolutely terrified of what an unhinged Vandal may look like and the lengths he is willing to go to continue his plans. It is very unclear as to whether or not Conner will ever see the light of day again, but we are hopeful that the Team will find their way to him and bring him back.
Also, can we talk about who that fourth Green Lantern is? Kyle? Jessica? Simon? Jade? We have no idea and are eagerly waiting to find out.
Will Vandal escalate or take his time? Will Conner get onto the magic school bus and head home? Is Wally alive or dead!? Let us know in the comments, the forum, or on our Twitter!
4/6/2022 9:52 am
Young Justice fans rejoice! The beloved tie-in comics will be making a long-awaited comeback in a very special way.
DC Comics has officially announced a new six-issue follow-up miniseries to the fourth season of Young Justice titled Young Justice: Targets. The new comic miniseries will be written by Greg Weisman, and will feature artwork by storyboard artist Christopher Jones. Young Justice: Targets will debut on DC Universe Infinite on June 14, followed by a release in comic stores on July 26. If that isn't enough to get you excited, each issue will also include a special bonus story that reveals a previously unseen adventure from past seasons of Young Justice!
Young Justice: Targets will pick up where Young Justice: Phantoms left off, with the Team, the Outsiders, and the Justice League banding together to rescue Queen Perdita while Green Arrow and Black Canary struggle to stay alive after being poisoned and left comatose after Perdita's abduction. Check out the official description and the incredible variant covers for Young Justice: Targets below!
"Queen Perdita has been kidnapped! Mysterious armored assailants have snatched the Vlatavan royal out from beneath Bowhunter Security, leaving Green Arrow and Black Canary poisoned and comatose in the process! Now a rallying cry echoes around the globe, and across super-teams, to band together and rescue Perdita!"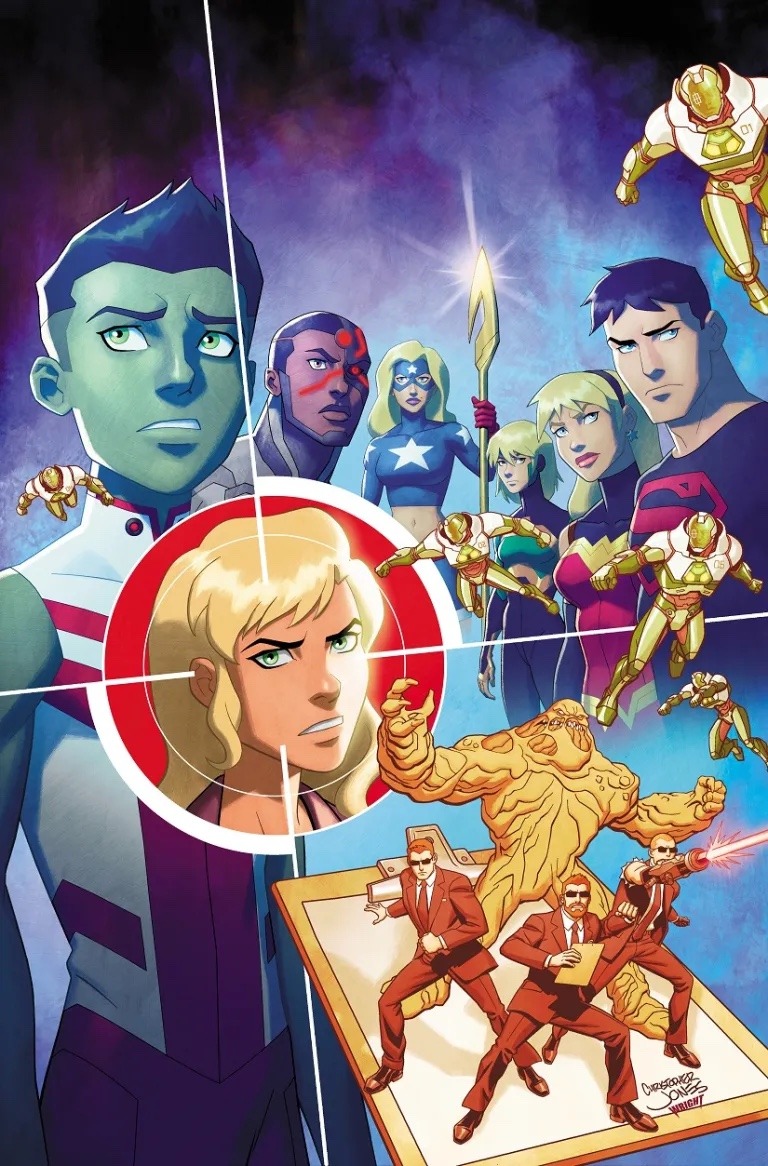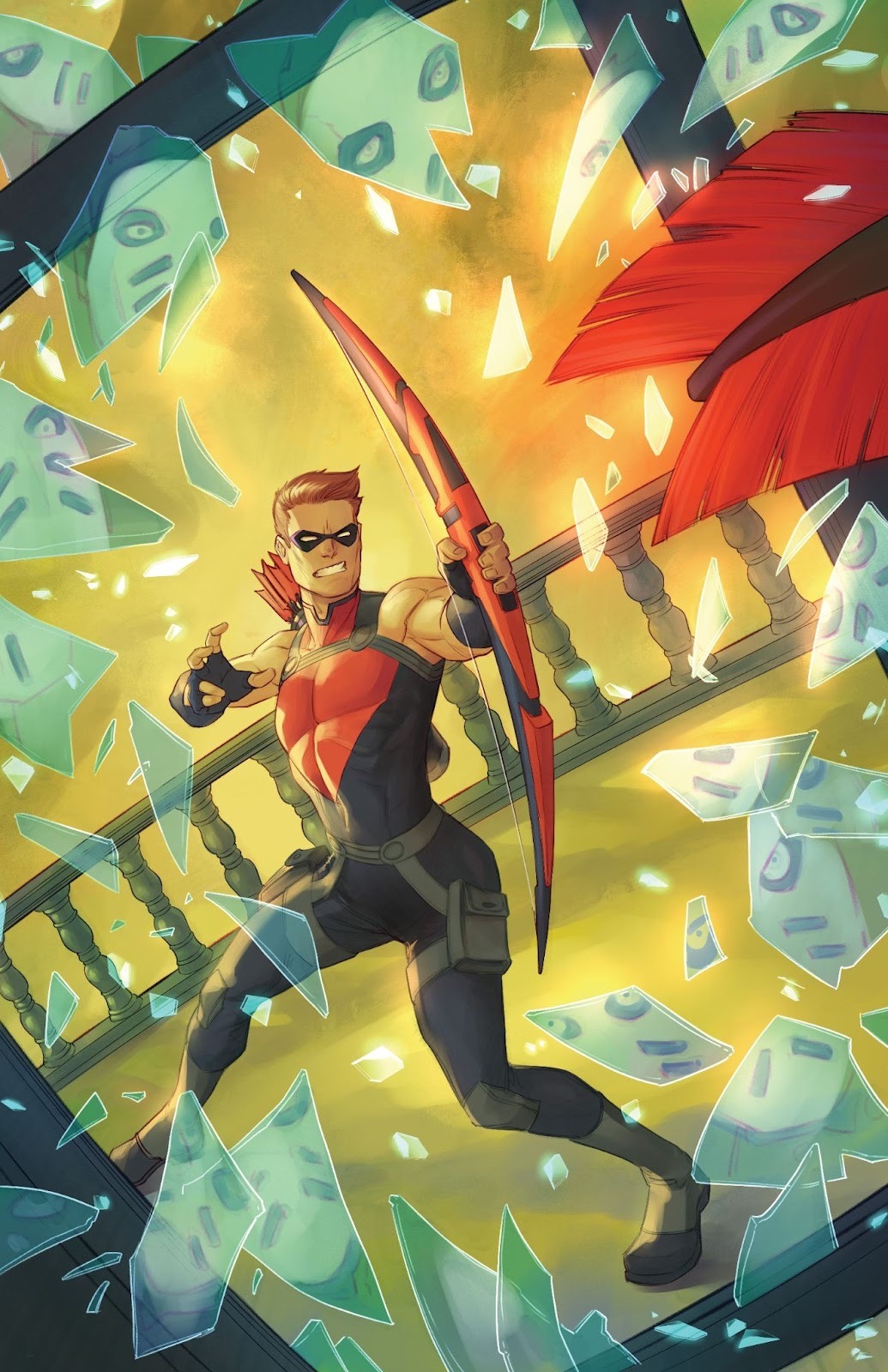 Variant cover by Meghan Hetrick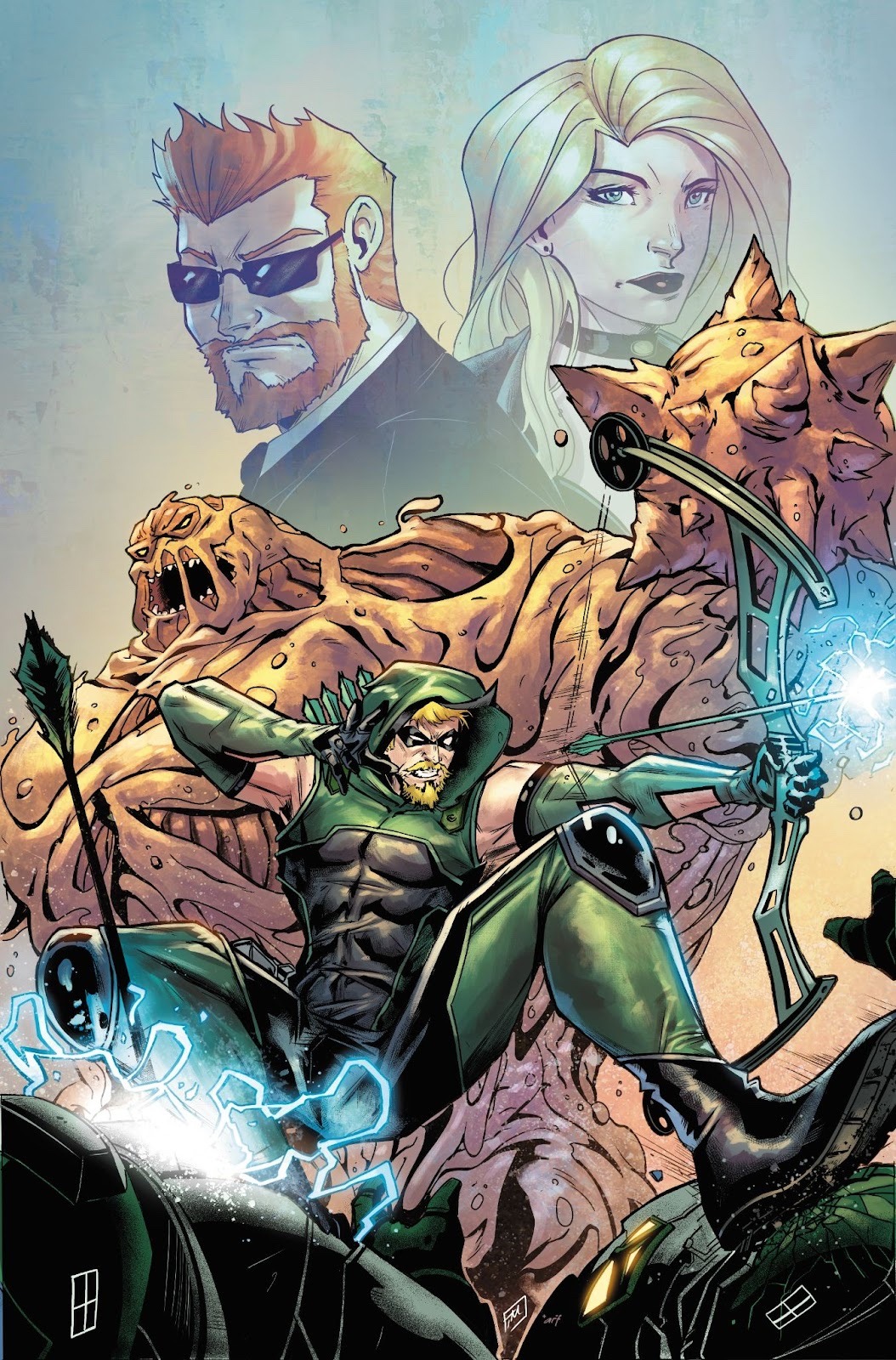 1:25 Variant cover by Travis Mercer
How excited are you for the return of Young Justice tie-in comics? What kinds of enticing stories can we expect from this six-issue miniseries? Let's theorize in the comments and forum below!
3/31/2022 8:33 am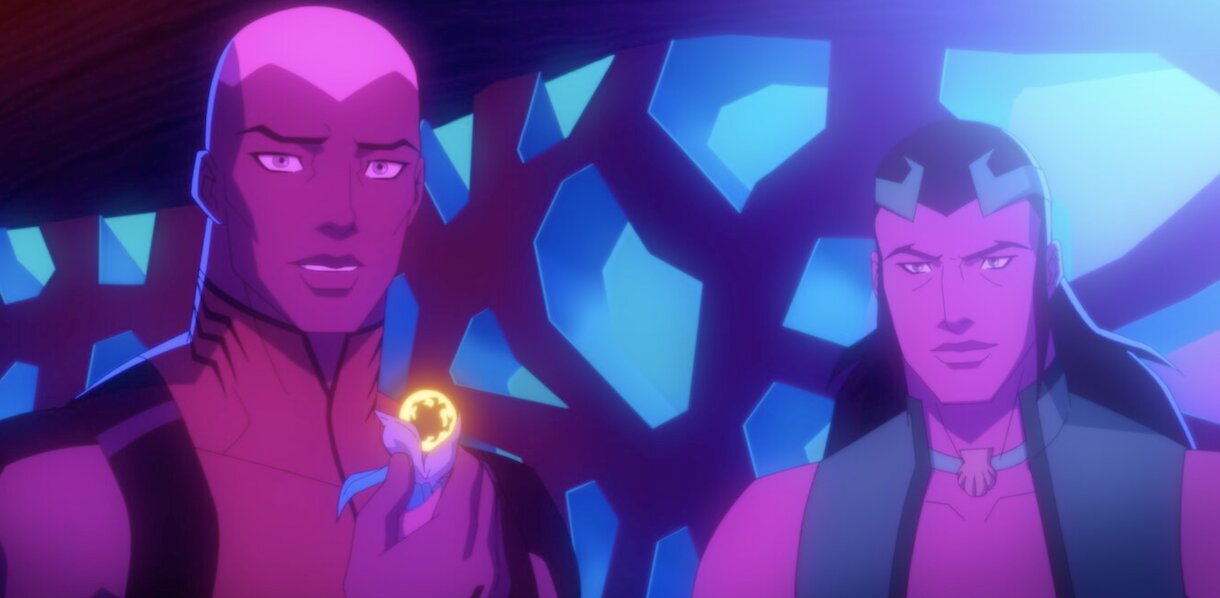 Written by Ariel Horn, Connor Davenport and Neal Powell
After a short, yet everlasting hiatus (yes, YJ hiatuses simultaneously feel like both at once), Young Justice: Phantoms is finally back with three episodes from its fourth arc. While a multi-episode drop isn't our favorite way to watch new episodes of Young Justice, we have to admit that getting such a strong burst of content was a very pleasant start to the second half of the season. This highly anticipated arc features Kaldur in addition to a myriad of other characters related to the underwater kingdom of Atlantis, including King Orin, Queen Mera, the alleged Arion, Wyynde, Delphis, and more. In addition to the underwater stories, we also (finally!) check back in with Superboy, get an update on Violet's journey in rediscovering Islam, get a preview of the Legion's plans, and watch Garfield deteriorate further. These are some jam-packed episodes, so we'll get right to it.
We kick off the second half of Season 4 with "Nautical Twilight", picking up with Kaldur continuing to work through his grief over the loss of Conner. However, surprising no one, Kaldur chooses not to take time and properly process his emotions and instead chooses to focus on the work at hand, keeping busy. The current variation of work brings him to the conference of all of the delegates from the city-states of Atlantis. Tensions are running high for some, but others are enjoying the time together. Before anything can properly fester, a surprise attack from Ocean-Master sets everyone on high alert, and mystery brews when a hooded stranger defeats him and disappears. Intermingled with this mystery, we spend some time with Conner, who wakes up next to Phantom Girl in what we have to assume is the Phantom Zone. Unsurprisingly, there are many more questions than answers here.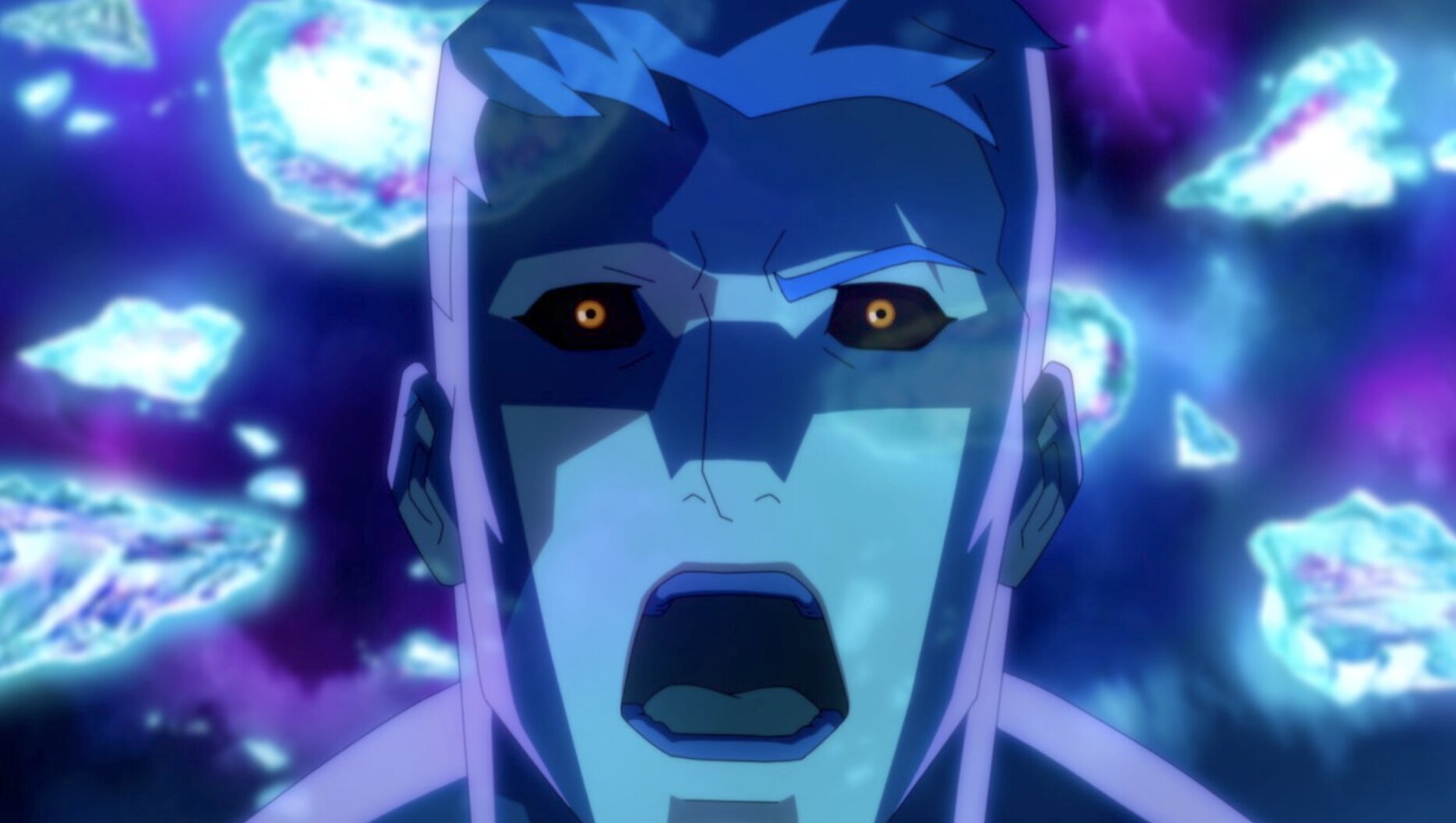 Also in this episode, we check back in with Violet as they reaches out to Madia Daou in an attempt to learn more about Islam and discover if the religion fits into their life. Notice the pronoun change? In a very sweet credits-scene, while talking with Harper Row, Violet decides that they are nonbinary and would like to use they/them pronouns. We love to see that progression and discovery of one's self.
We continue with "Ebb Tide", where we get a quick glimpse into what the Legion of Super-Heroes have been up to. Meeting up with the Man of Steel himself, Saturn Girl and Chameleon Boy explain that they were present at the supposed "death" of Superboy. However, they also reveal that Phantom Girl was a part of the explosion and believe said incident took the life of their friend and teammate as well. Lucky for us, we know that both of them are not deceased, and are rather trapped in the Phantom Zone, where Conner continues to struggle with finding a way out.
Meanwhile, underneath the seven seas, Kaldur and his associates like King Orin and Queen Mera are baffled by the return of the diabolical Ocean-Master and the identity of the hooded stranger. If that wasn't enough, the monarchs of Atlantis are rattled by the potential of a prophecy being fulfilled with the rise of the "one true king", to the skepticism and chagrin of King Orin. While the search for both Ocean-Master and the hooded stranger falls flat, the drama continues with the chaos of Child's terror from the previous arc. Most surprising, Ocean-Master lends a hand to help calm the attack on Atlantis, and most unsurprising, once the attack is over, he uses the opportunity to attack the weakened Mera. Lucky for everyone, the hooded stranger returns and defeats Ocean-Master before revealing his identity as Arion.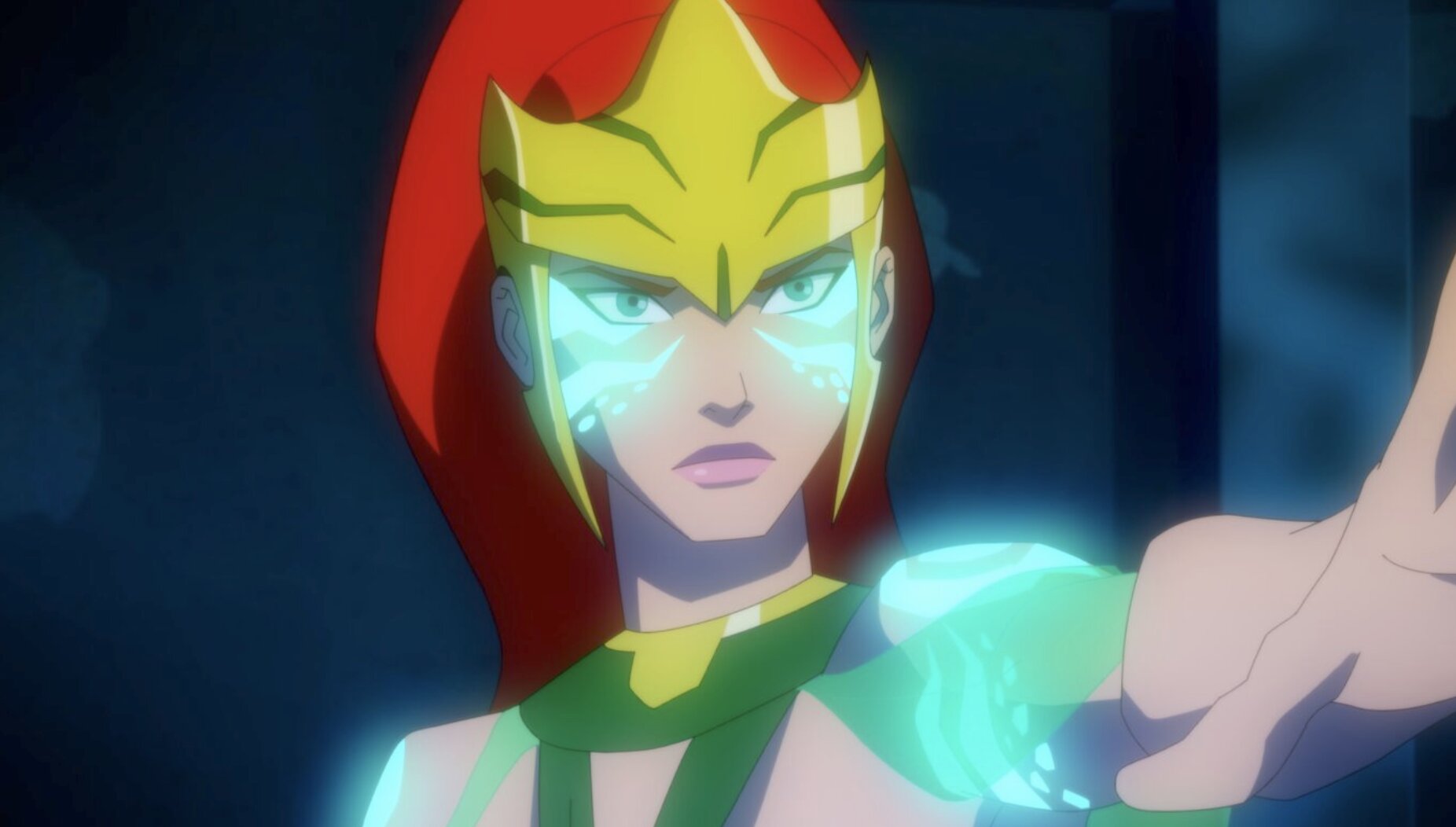 "Emergency Dive" revs up the tension, because with Arion back, all of Atlantis is thrown for a loop. Rebellion brews in Xebel, with citizens supporting the founder amid the truth of the prophecy. However, not everyone buys into it so easily. Even though Arion's magic passes the test, the true result for his identity will only be revealed if his long-lost crown is found with his hair follicles. King Orin is especially apprehensive of the situation, finding the timing all too convenient when DNA reveals that this Ocean-Master is not his brother Orm, but a cleverly placed clone. It isn't Young Justice without the clones, right? To get to the bottom of the situation, Orin sends Kaldur and a small team on a mission to locate Arion's crown. Wyynde isn't happy with the arrangement, insisting that Kaldur is taking on too much. Kaldur disagrees, but ultimately we'll have to see if the hero reaches his breaking point in future episodes.
Meanwhile, M'gann has returned to Earth and learns of Garfield's struggles. She goes to confront him and attempts to help, but is easily brushed off. She tries again by staging an intervention with Wonder Girl, Static, Blue Beetle and a surprise guest: Robotman! The intervention is heartbreaking and unsuccessful, so M'gann pulls out her ace: because Black Lightning has instilled mandatory mental health check-ins with Black Canary, Garfield must attend a session with her or else lose membership of all hero-groups altogether. Over in the Phantom Zone, Conner has begun to hallucinate M'gann and Superman cheering him on and continuing to hop from boulder to boulder, even though it seems pointless. We even get a Wally hallucination, which is quite interesting. It all seems well and good until Conner hallucinates Match arriving and murdering Superman, and in the blink of an eye, blood is on his hands and he's wearing Match's suit before he falls unconscious. Freaky.
While the fandom has speculated for months about the content of this fourth arc, we have to say that these episodes completely surpassed all expectations. There was so much going on, but all of it was well paced, intriguing and left us eagerly smashing the 'next episode' button. One of the standouts in this cluster of episodes was the eloquent worldbuilding weaved in, building on the Atlantis lore we learned about from the previous arc. Coupled with the political intrigue and engaging characters, we find ourselves wanting at least six or seven episodes for this arc alone.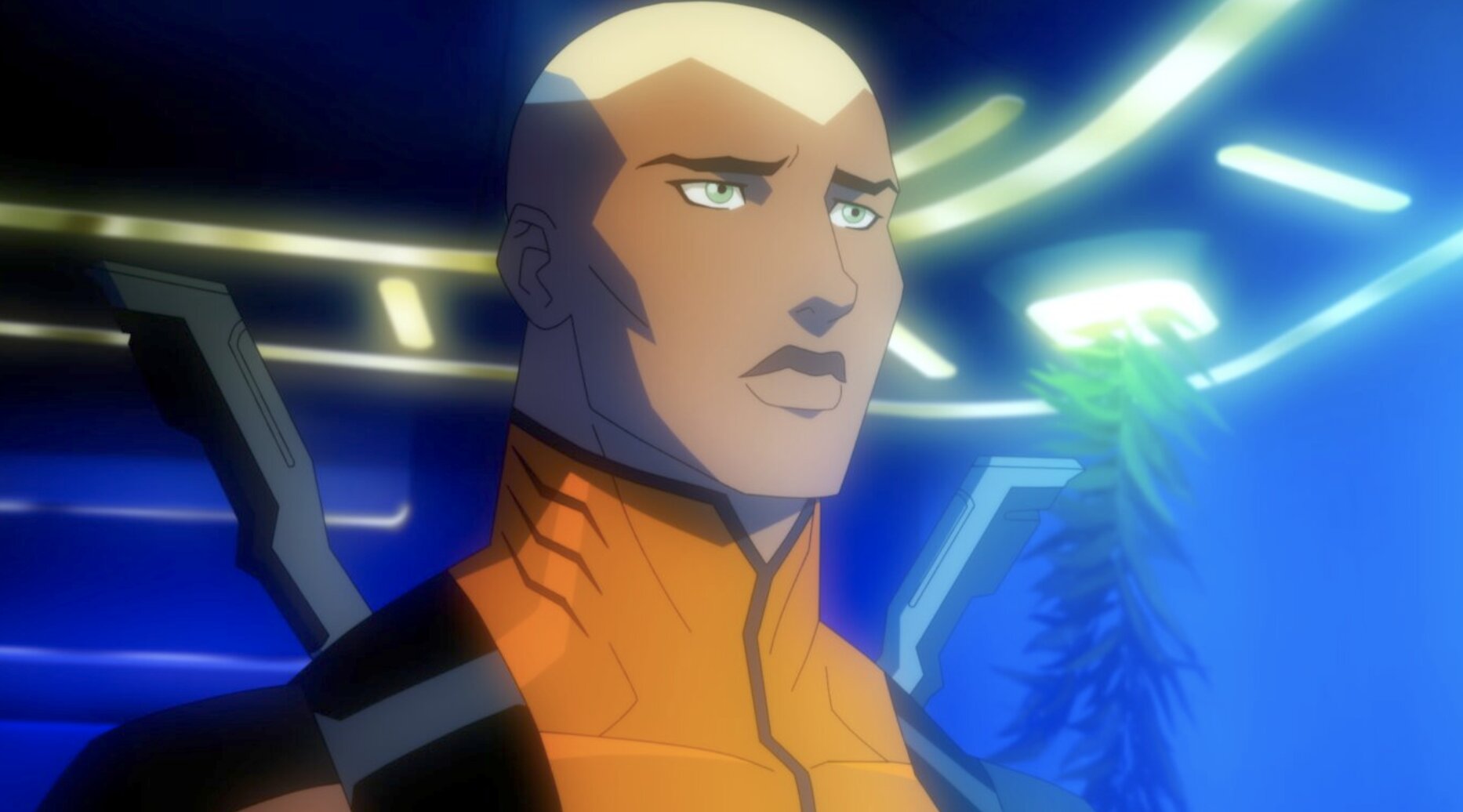 Note: If you found yourself a little overwhelmed by the number of characters and you haven't already read the Young Justice tie-in comics, we strongly recommend reading both "Under the Surface…" and "...Here There Be Monsters" as a supplement to this arc, as several of these characters previously appeared in these issues.
We can't go over these three episodes and not mention how gorgeous the animation looks from a visual perspective. The colors utilized are incredibly vivid and expressive to the audience whereas the animation itself was very fluid and didn't feel rigid nor monotonous. The character's designs and facial expressions were all quite expressive as well, leading to some of the best animation we've seen this season.
We'd be remiss if we didn't touch upon Violet's character and the two personal breakthroughs they make in "Nautical Twilight". After receiving criticism in Outsiders for both Violet's religious and gender depiction, it's clear that Young Justice used this episode makes amends on both. Violet's education on Islam is nothing short of respectful and informative while staying true to her character, and we're sure that many Muslim fans will greatly enjoy and relate to Violet after seeing this subplot on screen. Time will tell as to whether Violet will choose whether Islam holds any personal meaning for them, but we're confident that whatever choice Violet makes, it will be done with the utmost of nuance and care. We also saw Violet decide to officially identify as nonbinary and choose to go by they/them pronouns in this episode, which is a fantastic step in including more non-cisgender characters on modern television.
Some of our personal standouts this episode included La'gaan, who has in one episode transformed from one of the fandom's least favorite characters to a new fan-favorite, Forager, who delivered an excellent and quite hilarious graduation speech, Wyynde, who is an incredibly boyfriend to Kaldur and only wants the best for him, and Delphis, who is a queen and lets no one tell her what to do. There was plenty of fan service in these episodes, and they paired fabulously with the more intense moments.
Lastly, we wanted to touch upon the continued depiction of the importance of mental health this season, as the struggles are quite evident with several characters. This arc pushes Kaldur's needs to the forefront and mirrors Garfield's struggles. Both characters continued to push grief and their own challenges to the side while burying themselves deeper, and while Garfield has hit his breaking point and is now choosing to shut off from the world, Kaldur continues to barrel down this dangerous path, much to the protest of many of his loved ones. We love this focus on more interpersonal issues, especially since mental health is an often stigmatized and overlooked factor today, when it should be the opposite.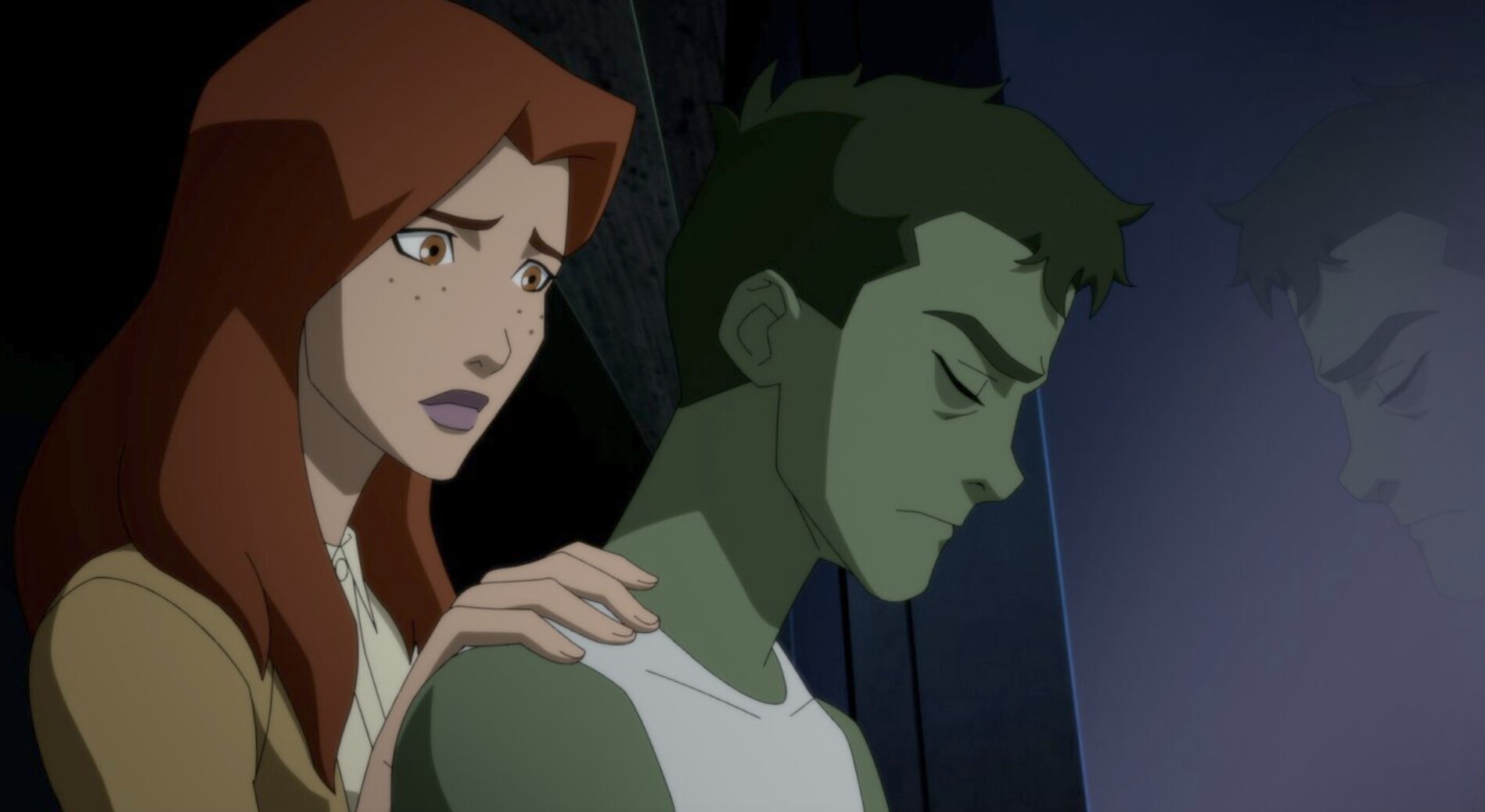 "Nautical Twilight, "Ebb Tide", and "Emergency Dive" were all incredibly well-done and a variety of factors helped make the first three episodes to Kaldur's arc so special. The way that the story progressed and how each respective character was focused on intricately was, frankly, Young Justice at its best. From a sensory standpoint, the way Atlantis was portrayed was visually picturesque and the music that accompanied it was both appropriate and imaginative. This ever-expanding world felt even bigger with the inclusion of these episodes that put Kaldur'ahm at center stage, alongside his closest companions and allies. Overall though, Young Justice: Phantoms has returned with three phenomenal episodes that sets the tone for what's to come for future episodes this season.
3/24/2022 1:41 pm

Good things come to those who wait, and the return of Young Justice: Phantoms is just around the corner!
As we eagerly anticipate the second half to the fourth season of this beloved series, Hero Mode, HBO Max's Twitter account dedicated to properties in the ever-expanding DC universe, has released a short clip of the impending fourth arc to Phantoms. The teaser takes us under the sea where we see the return of the diabolical Ocean Master, despite having been previously decapitated by Lady Shiva. Could this possibly be a flashback or has the underwater supervillain been miraculously resurrected?
The tweet also reveals that we'll be getting three new episodes on March 31, 2022! The amount of Young Justice content we'll be getting in a couple of days will be triple the excitement now! When the entirety of Kaldur's arc drops, we'll have to binge it to levels unheard of in order to get a potential fifth season renewal.
Catch the full teaser clip right here:
Are you enthralled by the return of Young Justice: Phantoms? How in the world can Ocean Master still be alive? Let us know in the comment section and forum below!