5/12/2022 9:17 am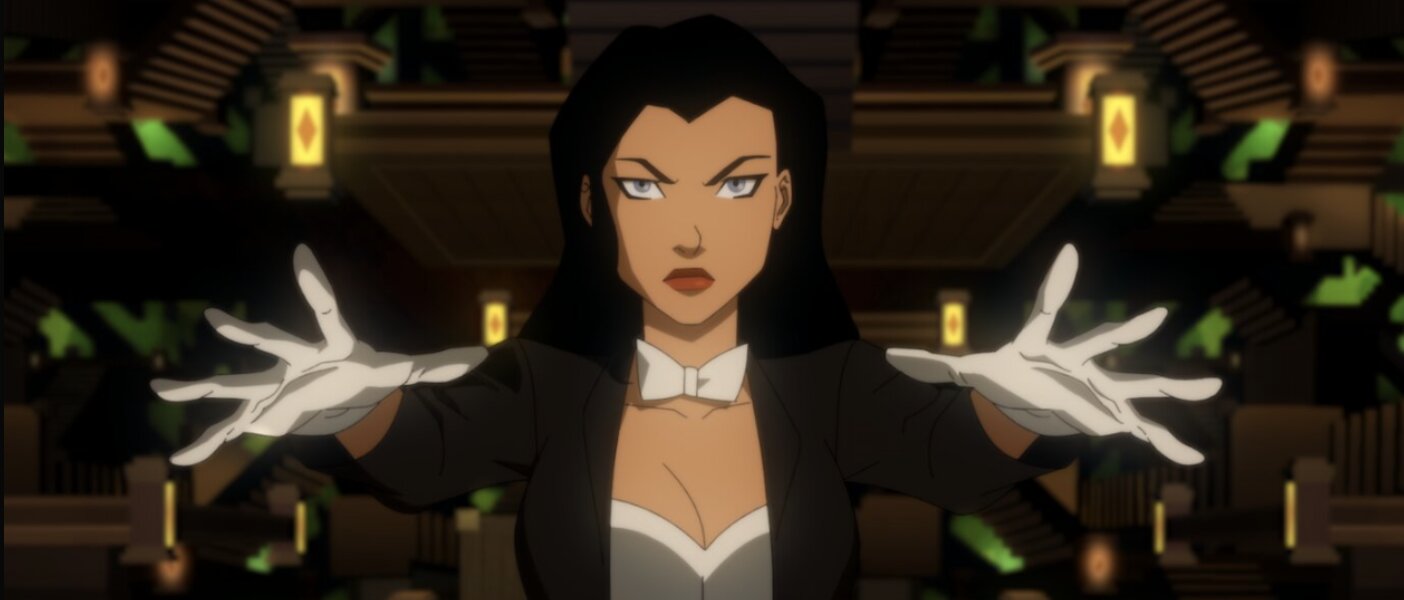 After a whirlwind second half, we've finally reached the final five episodes of Young Justice: Phantoms— say it ain't so! Feels like only yesterday we were watching M'gann and Conner jet off to Mars. Despite the bittersweetness of it all, we're very excited to see Nightwing get his turn to shine as the lead for this arc, and this episode delivers. Between the return of Dan Danger, the amazing flirty tension between Dick and Zatanna, and seeing nearly the whole original Team back together again, "Rescue and Search" is a wonderful blend of fanservice moments and action that keeps the plot train chugging forward.
"Rescue and Search" begins where the previous episode left off with the Time Travel Crew (Kid Flash, Saturn Girl, and Chameleon Boy), with them being at the will of Lor Zod, M'comm and Mantis. Bart attempts to use his quick thinking and get out of it, but unfortunately Lor is too quick for him and the three remain at the behest of their captors. Meanwhile, Dick is enjoying a welcome stint at Haley's Circus, moonlighting as Dan Danger and making us seriously nostalgic for "Performance". While we could spend forever in Haly's Circus, Zatanna arrives, as promised, and recruits the former Boy Wonder to help her figure out if Conner is indeed alive.
Over in the Phantom Zone, Conner is questioned as to why he was immune to the Phantom Zone Projector's security measures. Over the course of the episode, despite how much we yell at the screen for him to stop, Conner reveals every detail of his identity to the Zods, including his parentage and that he belongs to the House of El. Yikes. He also reveals that he killed Superman (or that he thinks he killed Superman), and boy we hope that he gets a regular booking over with Black Canary after this ordeal is over.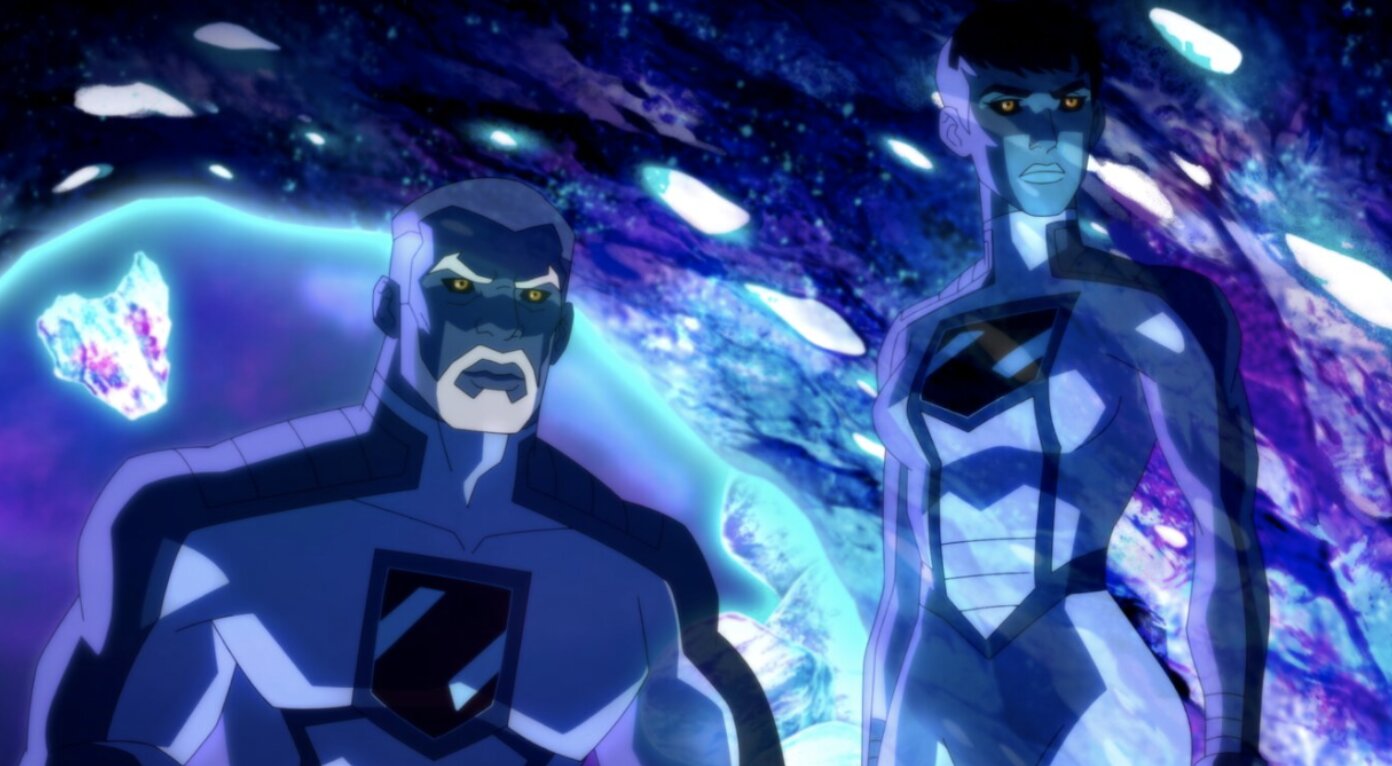 As Dick continues to put together the pieces of the puzzle, we get to see all his former teammates roll in, and honestly, it's the team up we've been waiting for! Very ready and excited to finally mark off 'Get in loser, we're saving Superboy' off our bingo sheets, though we never expected having to add "and Bart, too" to it. We won't spoil too much of the dynamics here so you can experience them in all their wonderful glory for yourselves. After an entertaining fight with Klarion in an attempt to get him to uphold his debt and bring Conner home safe from the Phantom Zone, which of course, fails, Zatanna invokes the only option left: return to the Magic School Bus! Meanwhile, those aboard Bioship start their journey to Oa to recover the Kaiser Thrall.
"Rescue and Search" does a phenomenal job of giving the audience what they've been asking for all season: bringing the original Team back together. While it was nice to see the individuals flourish in plots specific to them (for the most part), the dynamics between these characters was sorely missed and the show is all the stronger for it. The dialogue in this episode was top tier, and we give all the kudos to this episode's writer, Charlotte Fullerton.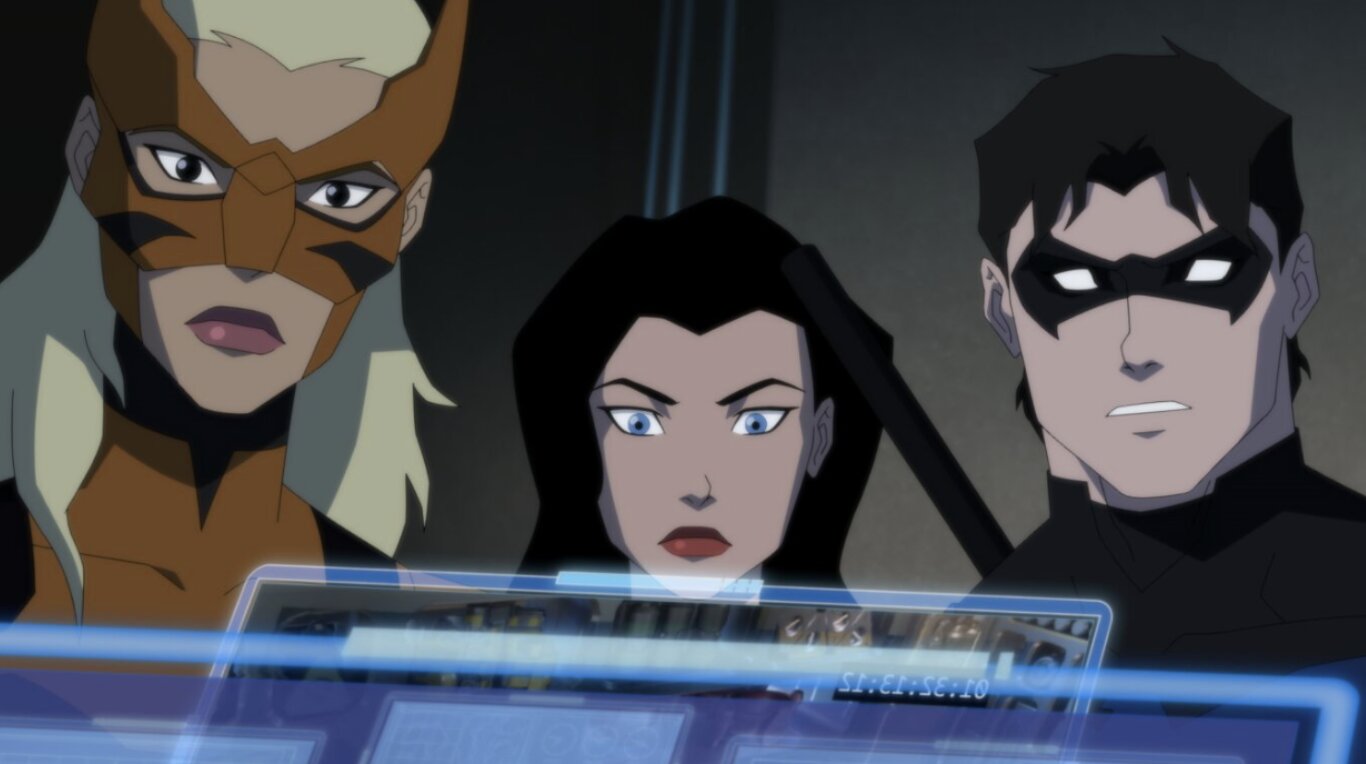 Between the character dynamics, the plot train continuing to roll, the excellent dialogue and the sheer fun of it all, "Rescue and Search" is a memorable and solid addition to Phantoms' roster. The only thing of note to critique is the pacing, which is more of a season-wide issue rather than a fault within the episode itself. It feels a little off that Dick was able to piece together all of the clues to this season's mystery in a span of a single episode, when we've been waffling around Conner's existence in the Phantom Zone for several episodes (and several months in-show) between all of the different plots. However, the pacing issues don't detract from the episode overall, so we're willing to let this one slide.
If you haven't watched this episode yet, we implore you to stop reading and check it out immediately. "Rescue and Search" is Young Justice at it's best, setting a wonderful tone both for the rest of this arc and the season's final stretch. While nothing is certain for what's to come, one thing is clear: we're in for a hell of a ride (perhaps on the Magic School Bus?), and a heck of a good time.
What did you think about "Rescue and Search"? Are you also smitten by Dick's dashing performance as Dan Danger? We'd love to hear your thoughts in the comments, on our forum, or by tagging us @tvyoungjustice on Twitter!
5/11/2022 12:13 pm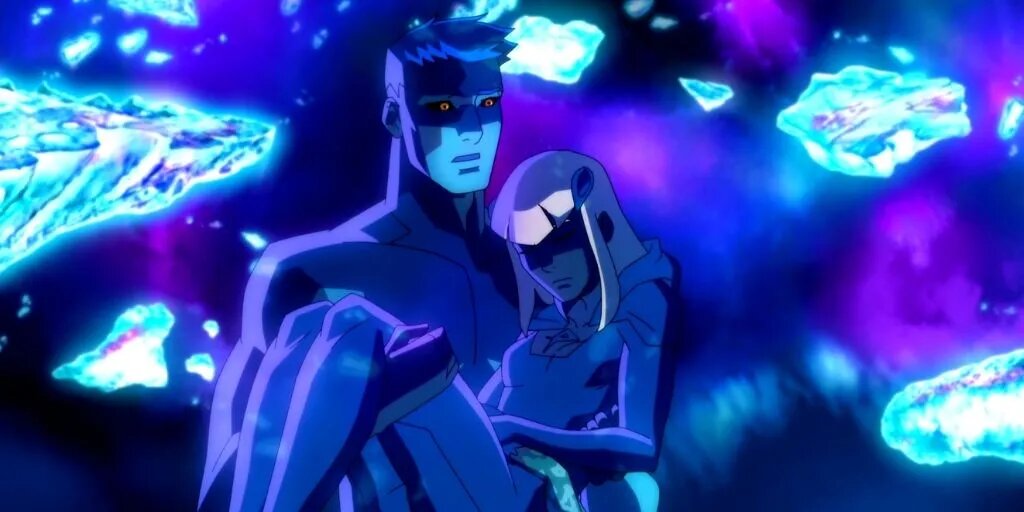 With the final arc and the end of the season upon us, we're eagerly theorizing and predicting how the final five episodes will go down. Luckily, last week DC published this ever so helpful watchlist with what episodes will be relevant to this arc. There are some very interesting episodes included in this watchlist, and our brains have been buzzing with what could possibly happen in the next few episodes. Here are some of our predictions for the final arc:
The Team finally comes back together: Thanks to the 4b trailer, the images @HeroMode shared right before 4b aired, and a promotion on Instagram, we had an inkling that the core Team members would be coming back together. We have a tease of Kaldur and Dick fighting something in the Tower of Fate, as well as Artemis, Dick and Zatanna investigating what appears to be some kind of lab. Given that Zatanna is (finally) probably getting her old crew involved in the search for Conner, we're likely not too far away from seeing the Team working together again. Per Lizzo: it's about damn time!


Conner will make it out of the Phantom Zone and the season will end with the SuperMartian wedding: I mean, we all want this to be true, right? Something will end up happening with Conner, and since we're optimists, we'd like to think that both he and M'gann get a happy ending. They have certainly been through enough this season.


Return to

Therapy

Infinity Island: With "I Know Why the Caged Cat Sings" being included on the watchlist, and given that it's certainly been some time since we checked in on the fine folks over on Infinity Island, we might (finally) be seeing what they're all up to. Given that "Targets" is also included, would it be wrong to hope that Jade will finally return home? Another possibility is that Dick might finally learn that Jason Todd (the "red-hooded ninja") is not deceased but alive and well. Well, as well as he can be, given that he's been on Infinity Island for quite a length of time. We shall have to watch and find out!


Checking in with Markovia: Thanks again to a few teaser screenshots featuring Brion, we knew we'd be seeing him again at some point this season. Apart from us being very curious to know how Brion's been doing this past year and a bit, it's possible that, from a throwaway line earlier in the season, Markovia has been providing plenty of meta-humans for the Light's plans. With the accord signed in New Genesis just last episode, things in Markovia just got a tad more complicated, and we're very excited to see how things are faring across the sea.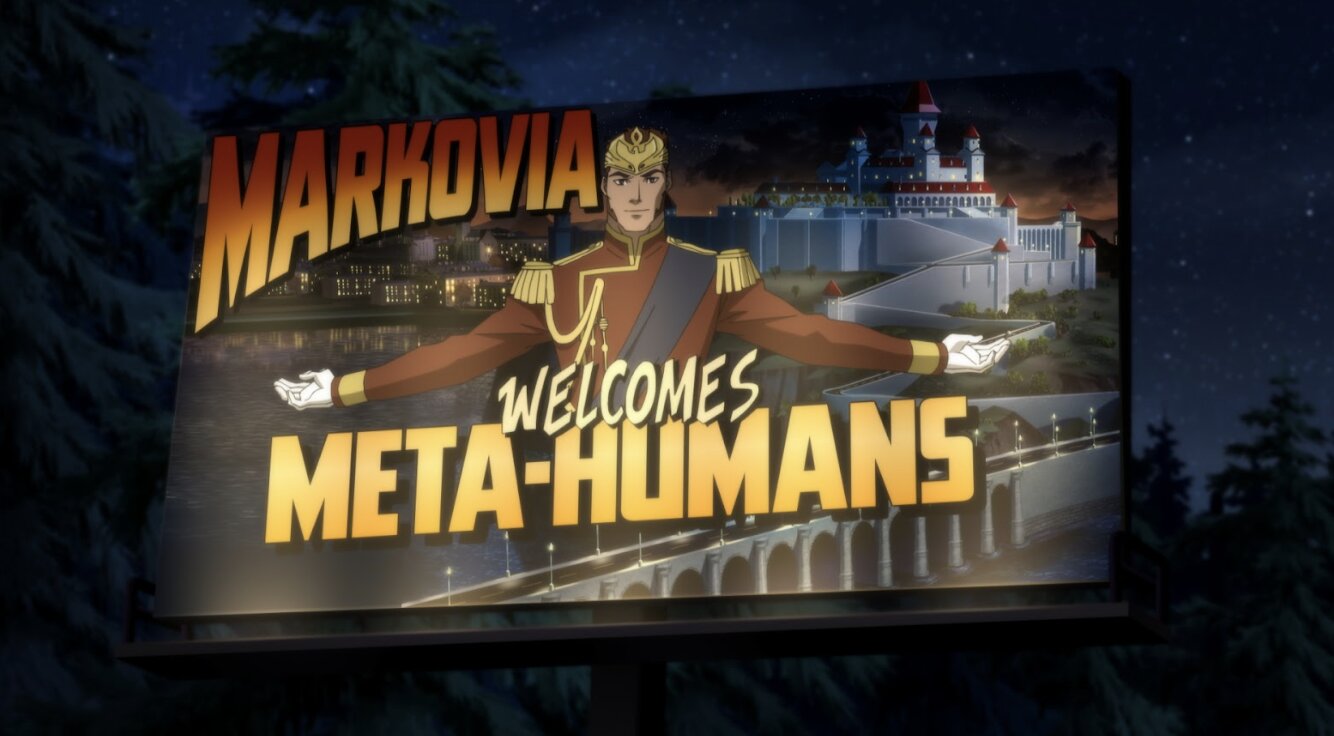 The Outsiders will lend a hand: Insofar, Young Justice: Phantoms has predominantly focused on the original members of the Team. However, given their more minor appearances throughout the season, it's very possible that we'll see the Outsiders in action as an aid to the Team against the potential House of Zod invasion. We could even see where Beast Boy is in regards to his mental state after coming to terms with his prolonged turmoil. The possibilities are endless, and seeing more of characters like Robin, Wonder Girl, Livewire, and Windfall is always a welcome treat!


Vandal will lives up to the name Savage: You don't show us Vandal truly angry for the first time in the series and not make good on it. Before now the Team managed to put a dent in a plan here or there, but now they have unraveled something that was over 10,000 years in the making. Zod and friends may be the main bad, but Vandal has to show up.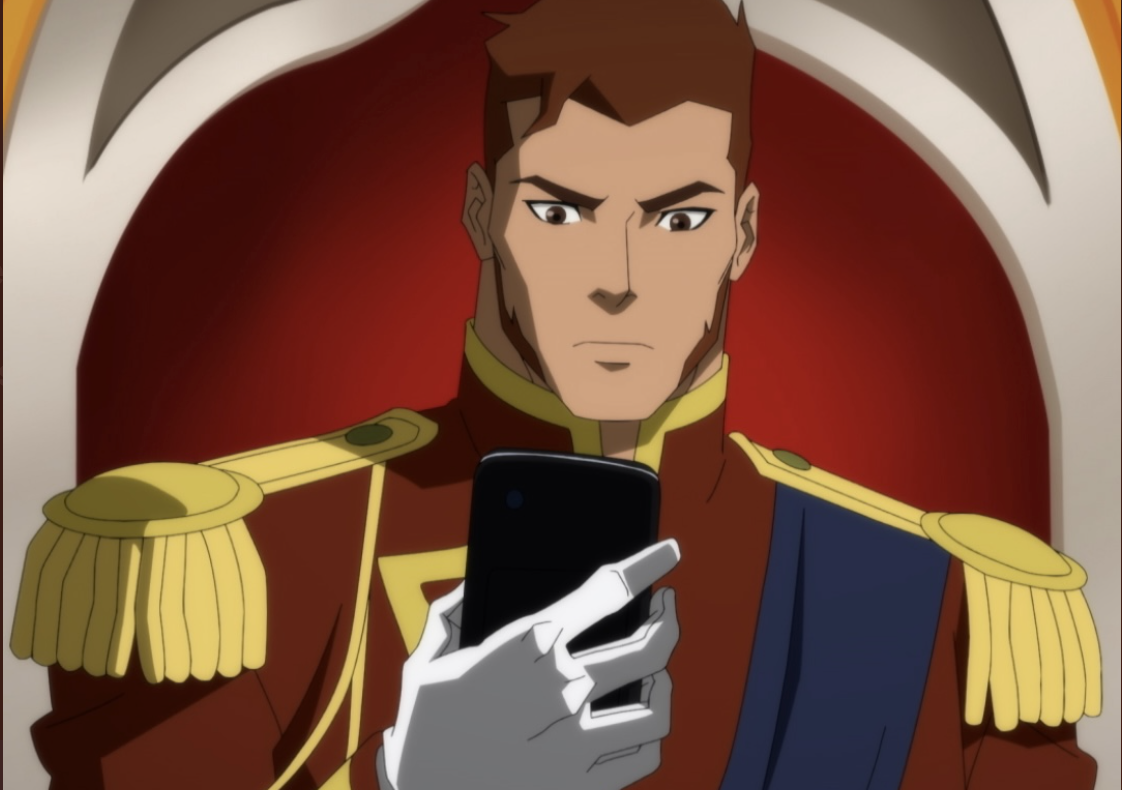 Superman may sacrifice himself: In the fifteenth episode, "Ebb Tide", Saturn Girl and Chameleon Boy ask Superman to take Superboy's place at a crucial moment in time exactly ten years later. There's the distinct possibility that in order to save his surrogate younger brother, that crucial moment may need to happen much earlier in time in the form of Clark potentially taking the place of Conner in a dire, perhaps even fatal, situation. If that's the case, who knows how the young half-Krypotnian will feel about such a sacrifice being made, especially in the form of his older brother?


Team Time Travel is gone: All of our time traveling friends may no longer with us by the end of the season. Either by death, by choice, or by timelines resetting one way or another we are fresh out of time travelers. The Legion, Lor-Zod, and Bart Allen will no longer be in this part of the Earth-16 timeline. It won't be so bad though, because Wally will totally come back right? ...Right?
So many theories, and we're completely prepared for the possibility that absolutely none of them may be right! That's just the way the game is played with this crazy show, and we're very eager and ready for the wild ride that these last few episodes are sure to take us on. Catch the last five episodes of Young Justice: Phantoms on HBO Max every Thursday.
Disclaimer: This article was written and queued prior to viewing any advance screening of episodes 22-26 and does not contain any official or confirmed spoilers for the remainder of the season.
5/5/2022 9:22 am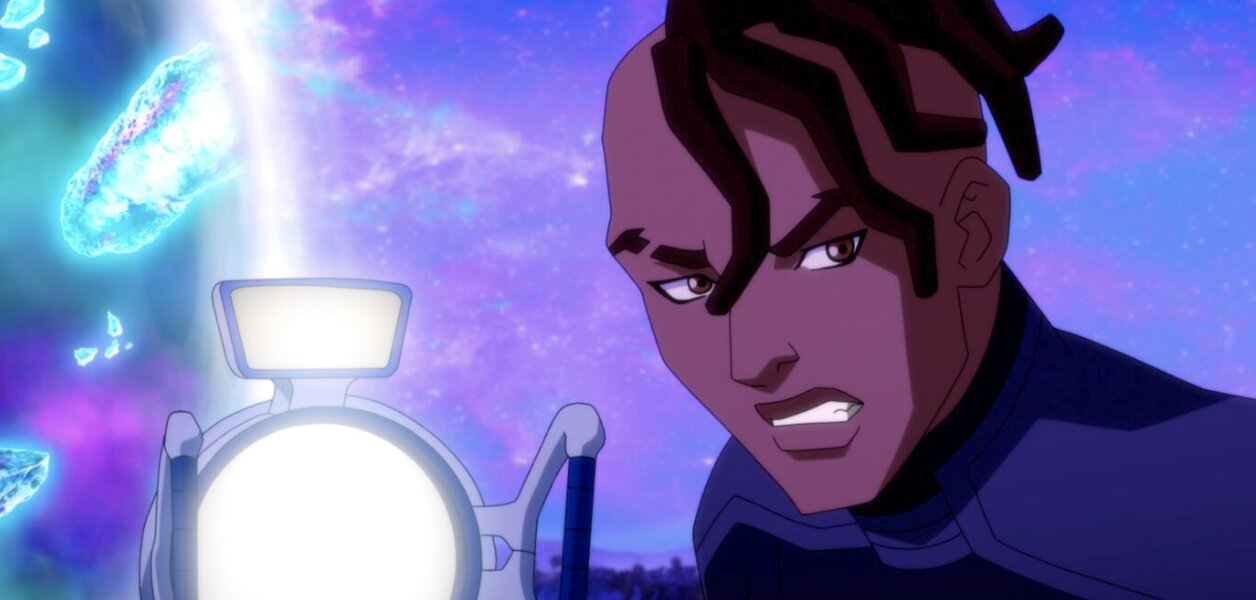 The culmination of Young Justice: Phantoms' fifth arc is finally upon us! The stories that have been told for this arc have been nothing short of enchanting and expansive of this new world. Not only that, but the characters utilized such as Orion, Forager, and even Razer have all gotten a decent amount of screentime and development. It all comes to an end with "Odyssey of Death", as this conclusion throws a couple of unexpected surprises at the audience! As usual, we don't dig too deep into spoiler territory, but if you haven't yet seen the episode and want to avoid any and all spoilers, this is your warning.
The plot centers around the Justice League members that are currently stationed in Supertown aiding the stoic Metron. Lor-Zod, Mantis, and Ma'alefa'ak are still on the loose trying to free those from the Phantom Zone, and it ultimately leads to a showdown between the heroes and the villains. Sacrifices are made and allies arise during this battle against some fairly indomitable forces. Will Rocket, the Flash, and all of the other associated New Gods and Green Lantern Corps members be able to stop Lor-Zod and his associates?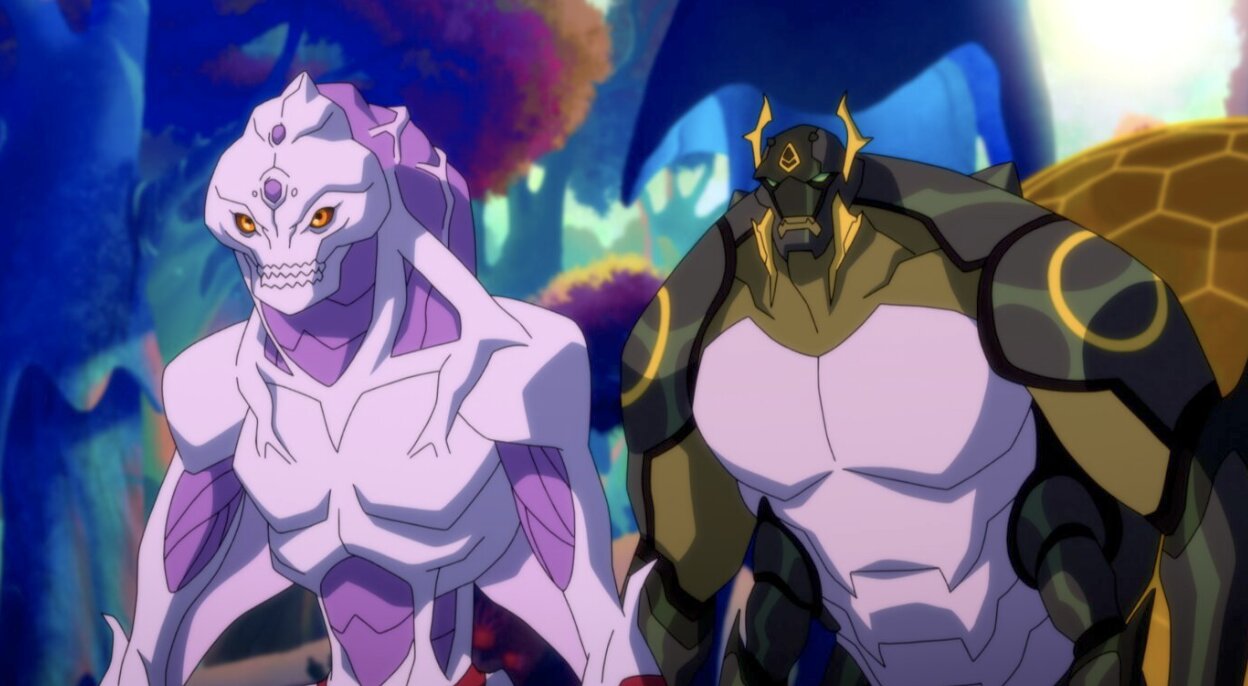 Meanwhile, the Legion of Super-Heroes, with the help of Bart Allen, are travelling through space with the help of their newly made Cosmic Treadmill. Determined to save the timeline, the futuristic do-gooders won't rest until they find a way to stop Lor-Zod without directly interacting with the timeline set in motion. On the earthbound side of this overarching story, Zatanna is also adamant on finding out where Conner's lost soul is and how to free him. With the assistance of her father, Nabu, and many other allies, can the seasoned sorceress find her old compatriot before it's too late?
There are many things to praise regarding "Odyssey of Death", with the first major standout being the genuinely surprising, imaginative twists. Not everyone in this episode makes it out alive and the effect it has on the other characters is quite visible and emotionally disheartening. Characters that have been established in prior episodes are also given the chance to shine with new story elements attributed to them. They'll certainly come as a surprise to many, and can take some viewers legitimately off-guard in a fairly positive manner. The way the plot is able to give us clever twists while still feeling organic was well-done and hard to see coming.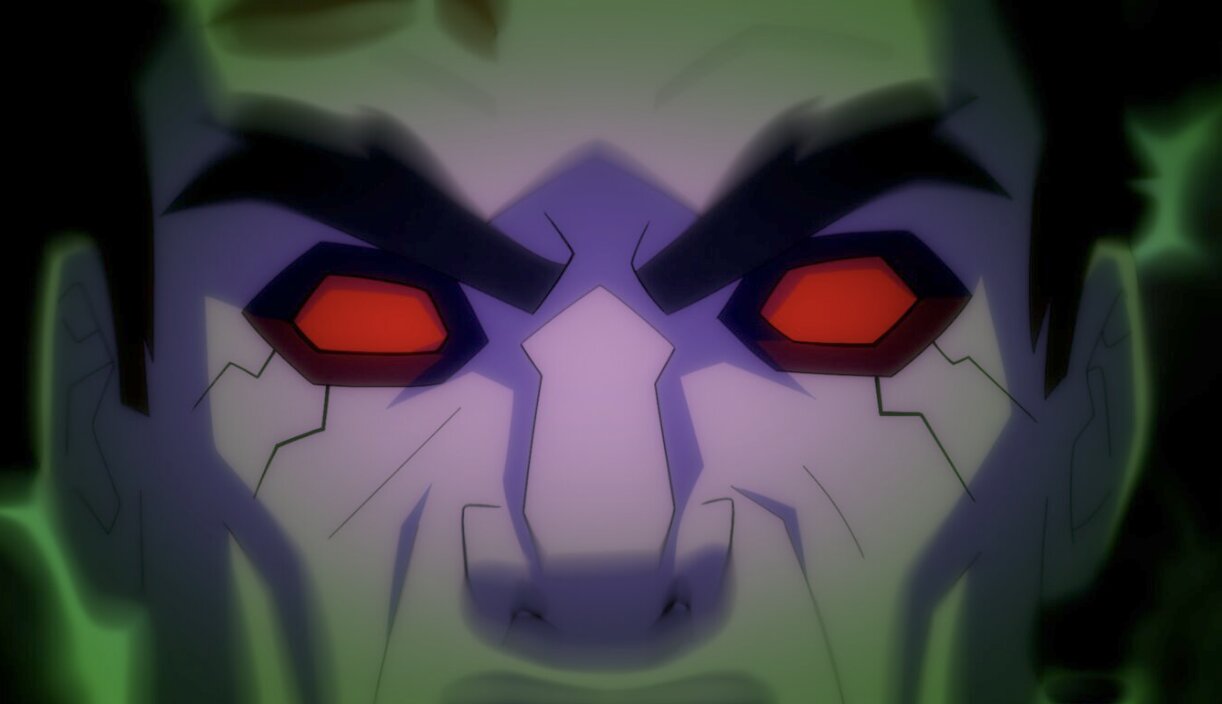 Another major aspect of this episode that surely won't disappoint fans is the fight sequences. All of the fights between the heroes and the villains feel very visceral and aggressive, whether it be in someone's mind or on the intergalactic battlefield. The results of the quarrels between characters like Ma'alefa'ak, Orion, and Lor-Zod are also quite unexpected, some individuals get away whereas some ultimately get taken in and out of the playing field per say. While some friends lose their lives and others get away, the action sequences in "Odyssey of Death" are absolutely breathtaking and highlights how intense the show can get with its battle scenes.
Finally, "Odyssey of Death" gives us more of the Phantom Zone and how Conner is adapting to such a strange environment. All of the scenes showcasing Dru-Zod, his associates, and our favorite young Kryptonian further the puzzling abnormalities of the Phantom Zone and how many are eager to leave the brobdingnagian nightmare of a realm. Given certain circumstances regarding the episode and its events, while some means of escape are no more, there may be other ways for Conner, and unfortunately his unexpected adversaries, to leave the Phantom Zone in the near future. It's always nice to see focus on the Phantom Zone and those who inhabit it for the time being. While we're certain those in there won't be trapped all season, having time and attention spent in such a well-known location in the Superman mythos is always a nice treat for the passionate comic book fans in the audience.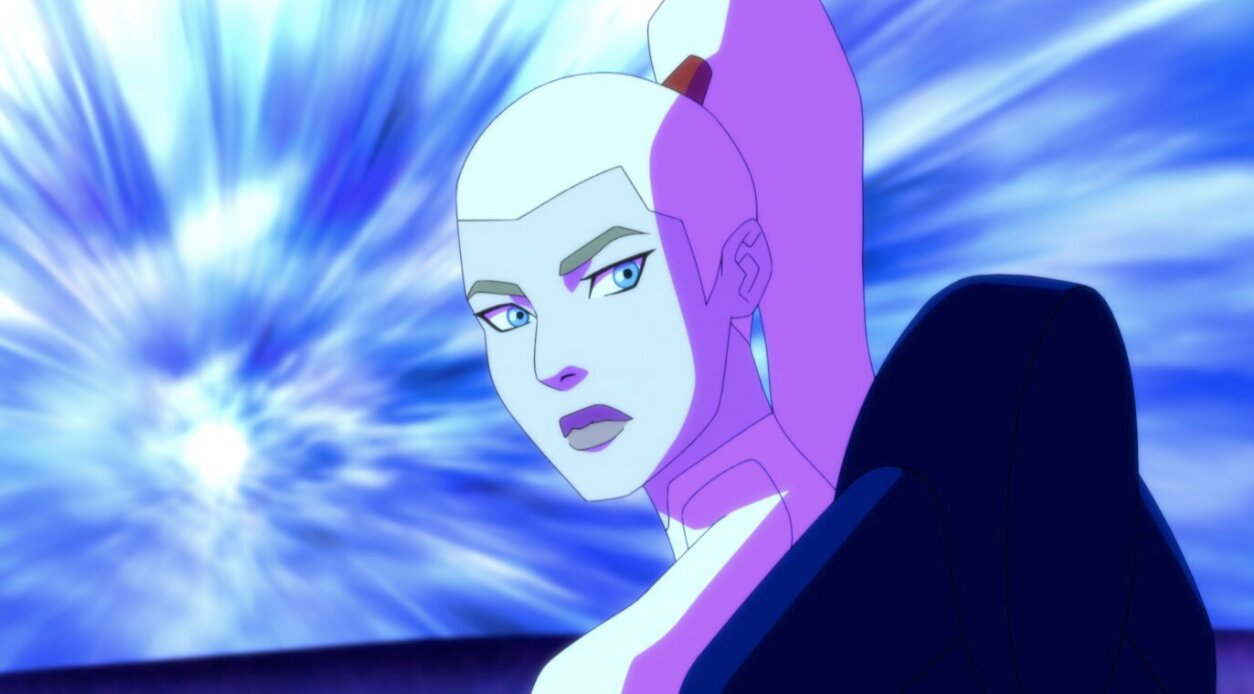 Overall, "Odyssey of Death" was a satisfactory conclusion to the fifth arc of Young Justice: Phantoms. In terms of the storyline, there are many twists and turns to surprise even the most dedicated viewers watching this epilogue episode. The action sequences also highlight the uniqueness and the raw, unbridled talent that goes behind making these fight scenes. Rounding that out with focus on the enticingly esoteric Phantom Zone, the final episode to the fifth arc really shined as not only a grand finale for certain stories and character arcs, but as a standalone story in an already impressive season as well. We have one more arc to go this season, so stay tuned for the final stretch of episodes!
4/28/2022 9:05 am

Get your notes and red string ready, because this episode jumps here, there, everywhen, and everywhere. So many moving parts, but things will no doubt come together, but in what way we will have to wait and see. We have four concurrent storylines, so this breakdown is going to jump a bit more than usual!
We open on Supertown in front of the newly created Forager statues where Rocket and Orion seem to come to a meeting of the minds. Only to find out that it is instead M'comm disguised as Orion seeking additional information. He tells Lor Zod of the Ruction cell being taken to the vault by Metron, and a plan is set in motion to track the cell through both space and time using the time sphere and a tracker.
We cut to Gar showing up for his mandatory annual mental health check in with Dinah. He toes the line and starts saying all the things he is supposed to say. We see Dinah begin checking off boxes and listening to Gar's words claiming he's all good.
Back in Supertown we are at the council room with the New Gods, Justice League, and Lantern Corps where we learn that the New Gods want both Cyborg and Halo to be turned over to them because they are both hybrids using Mother and Fatherbox technology. The request is withdrawn as Bear enters the room in a way that only Bear could. The mood quickly changes as the group collectively mourn the loss of Conner.
We head out to the Phantom Zone to see Dru Zod leading Conner to where he and his other Kryptonian companions are staying within the Phantom Zone. We get some brief explanation of what the Phantom Zone is and what is inside of it. We see that several houses of Krypton are represented and they all kneel before Zod.
M'Comm, Lor Zod, and Mantis arrive at Metron's vault to begin looking for the Phantom Projector when a red cloud begins to move towards them.
Dinah asks Gar about his relationship with Perdita and he has a slip of the tongue before feeding the right lines once again. She asks about the sleeping pills and starts to push more into Gar being fit to rejoin the Outsiders. The conversation continues to push into what he long term and the facade begins to break. We find out that Gar blames himself for Conner's death.
Back in the council room Bear continues to make small talk about Forager and Mountain Hive Forager possibly being together and Forager staying on world. There is talk of ages and how fast some species court each other to the ultimate frustration of Orion.
In the Phantom Zone, Dru Zod takes Connor to his wife Ursa Zod who explains that in the zone all people are only consciousness. She tells of how they don't age, heal, or die but that they will take care of each because that's what family does.
Lor Zod's group continues to search for the Phantom Zone projector to no avail. They find a glowing eye moments before being taken down by the red cloud. M'Comm manages to stop it for a moment with a mind blast. The group phases out of sync using the time sphere and continues their search for the projector.
We see that Dinah has been making fake check marks, and follows up on Gar's thought that he is the reason that Conner died. Dinah quickly and expertly walks back the reasons that Gar claims it is his fault, and continues to do so with all of the losses that Gar has been holding on to. In the end Gar admits to having been powerless in those scenarios and that he needs help.
Metron enters the vault again, and Lor Zod's group watches him closely. They manage to time his entrance from earlier when he is knocked back in by Razr and they attack him. The group is able to trap Metron and ask him to show where the projector is located.
Dur Zod further explains to Conner that the Phantom Zone functions based off of one's willpower and for anything to happen one needs to will it so. The kryptonians begin to chant in the name of the House of Zod as they continue to build. Conner commits to staying with Zod and kneels before him.
Under duress Metron claims that he will give over the projector, but instead opens a case of Kryptonite taking down Zod and calls to the sun eater to take down the other two He bursts into the council room and calls for the others to come with him. Mantis manages to escape and shift back in time using the time sphere and manages to find the Phantom Zone projector.
It gets timey, it gets wimey, and it gets a little tough to follow this episode. That said, we need to discuss upfront the fact that Gar is finally starting to address the emotions he has been working through. Dinah is still the pillar that the team has always needed, and of course the best supporting character for the episode is still a clipboard. Hopefully we will be able to see that continued progression of his healing.
It isn't totally clear what all Lor Zod has done, or can do, while leveraging the time sphere that he has taken. We also have a few tin foil hat theories about when people have and haven't entered the Phantom Zone, but we will save those until we learn more from the series. That said, Mantis now holds in his hand the option of pulling forth people from the Phantom Zone or putting them into it. We don't know yet what plans Lor Zod has for the projector, but with it in his possession and no threats currently around them will they be able to use it before Metron can stop them?
With potentially one episode left in this arc, it is hard to think what all can be resolved within those 20-30 minutes. Likely the Gar and Conner storylines will continue throughout, but what echoes from the other two storylines will carry us through the season? Will this be the answer to how Conner can be freed from the Phantom Zone? If so, won't Phantom Girl be found out no matter what happens and the Legion be revealed? What can't a person do when they have a time sphere at their disposal? Let us know in the comments, the forum, or on our Twitter!
4/21/2022 3:29 pm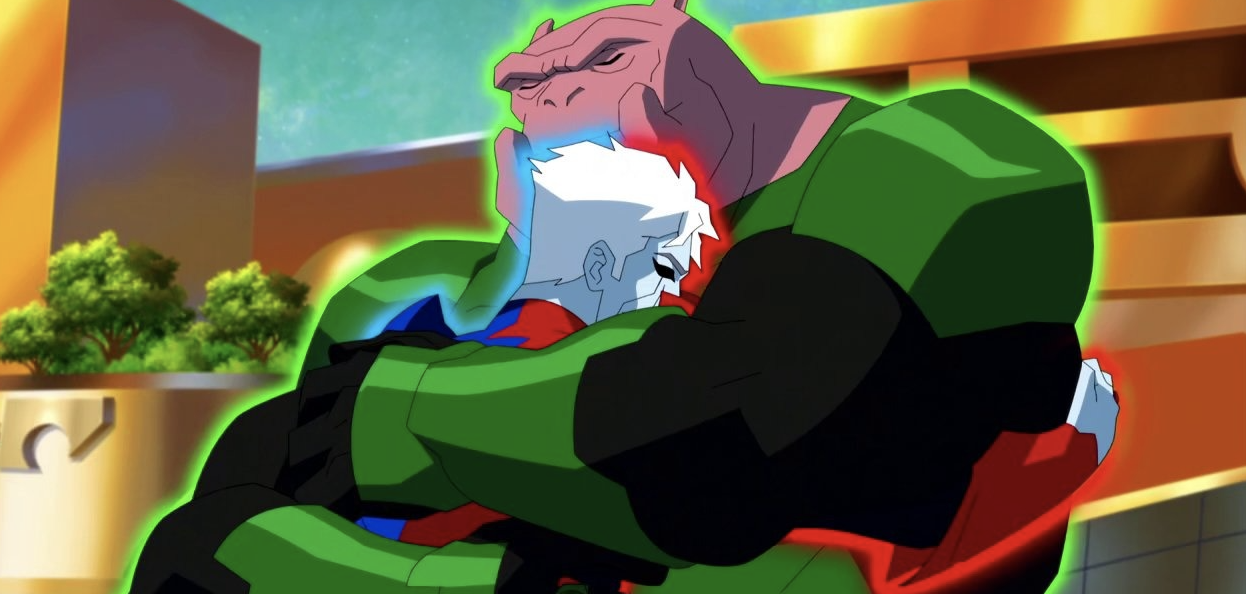 We continue with the second episode of Raquel's arc, and we're taking a slight departure from the usual into a pleasantly surprising - and familiar to some - foray into quite the story with "Encounter Upon the Razor's Edge". As always, there are spoilers ahead, so if you haven't watched the episode: go do so now!
It was a clever little pun with the title, and a little show called Green Lantern: The Animated Series. For those of you who aren't familiar with it, the show's singular season aired concurrently to YJ: Invasion, and both shows shared the same fate way back in 2013. Although GLTAS hasn't yet been revived, this episode serves as a subtle crossover, and a nice way to get some form of closure for the time being. We highly recommend checking out the show - it's also available on HBO Max - before diving into this episode.
We kick off the episode with two ultimatums, delivered by Bart and M'comm, with their own respective groups. Bart is more than happy to help the Legion install the parts they've been collecting for three and a half months, but he will not install the final piece until he finds out how exactly they wound up there, and what is really going on. Meanwhile, M'comm, who up until now has been more than satisfied following Darkseid's orders for his own goals, has now decided he needs answers if he's to follow Lor Zod's plan. Both the Legion and Lor Zod agree, opening the doors for the interwoven storytime that plays out throughout the episode. It serves to explain quite a bit of what's been happening behind the scenes, from the glimpse we saw in the Season 3 finale, through the Mars arc, and finally see what Lor Zod's plan has been. We have some interesting cameos and name drops, plus why he hates Conner so much, planning his demise, and how the Legion has been trying to stop him, with some successes, and the eventual failure.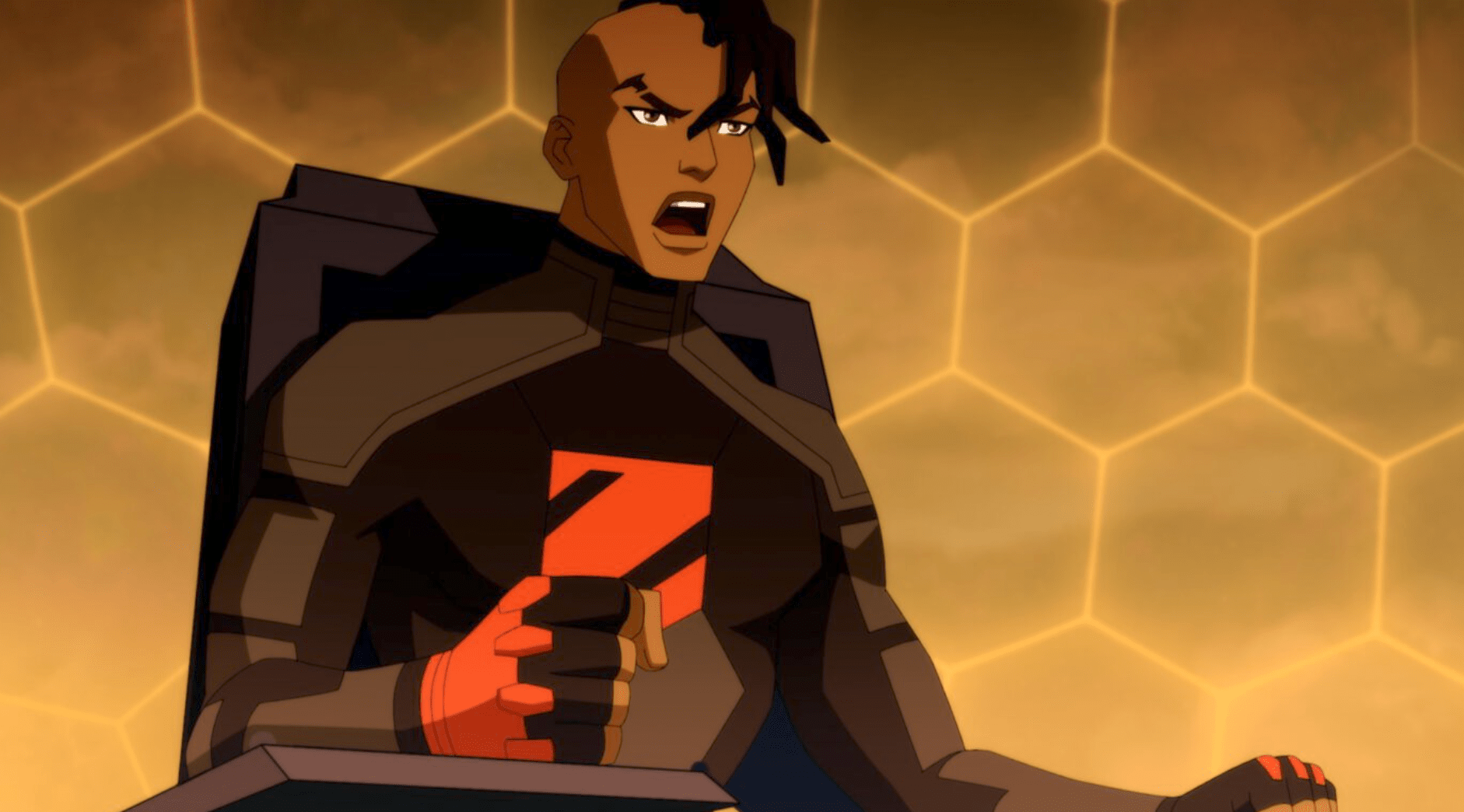 We also meet Earth 16's version of Tomar-Re and Killowog. Comic fans will surely recognize both, as they discuss the success of the summit. Killowog has no high hopes, while Tomar-Re is trying to be more optimistic, considering the powerful groups that are meeting. But before they can delve deeper into the discussion, they receive an emergency distress call. The caller is a Blue Lantern - Razer!
For those who are unfamiliar with GLTAS, Razer was a character created for the show, one of the main characters and eventual protagonist after a rocky start, a wielder of the Red Lantern after losing his wife. Throughout the course of the show, he redeems himself, and the show ends with a Blue Lantern headed his way. While Killowog is hugging his old teammate, Razer explains that he's all out of hope, the source of power for his blue ring.
Killowog has his moment mother-henning Razer on his silence for four years. He explains everything to his old teammate, placing the events of GLTAS' finale four years ago, while also tying it to the show's mythos, with Metron showing up in the past and offering to hold the Red Lantern ring for safekeeping, and thus preventing someone else from using it. Razer journeyed to find Aya, the Green Lantern sentient AI that he fell for, but the search proved futile thus far, hence the failure of his ring, and his presence on New Genesis: he's here for the Red Lantern ring.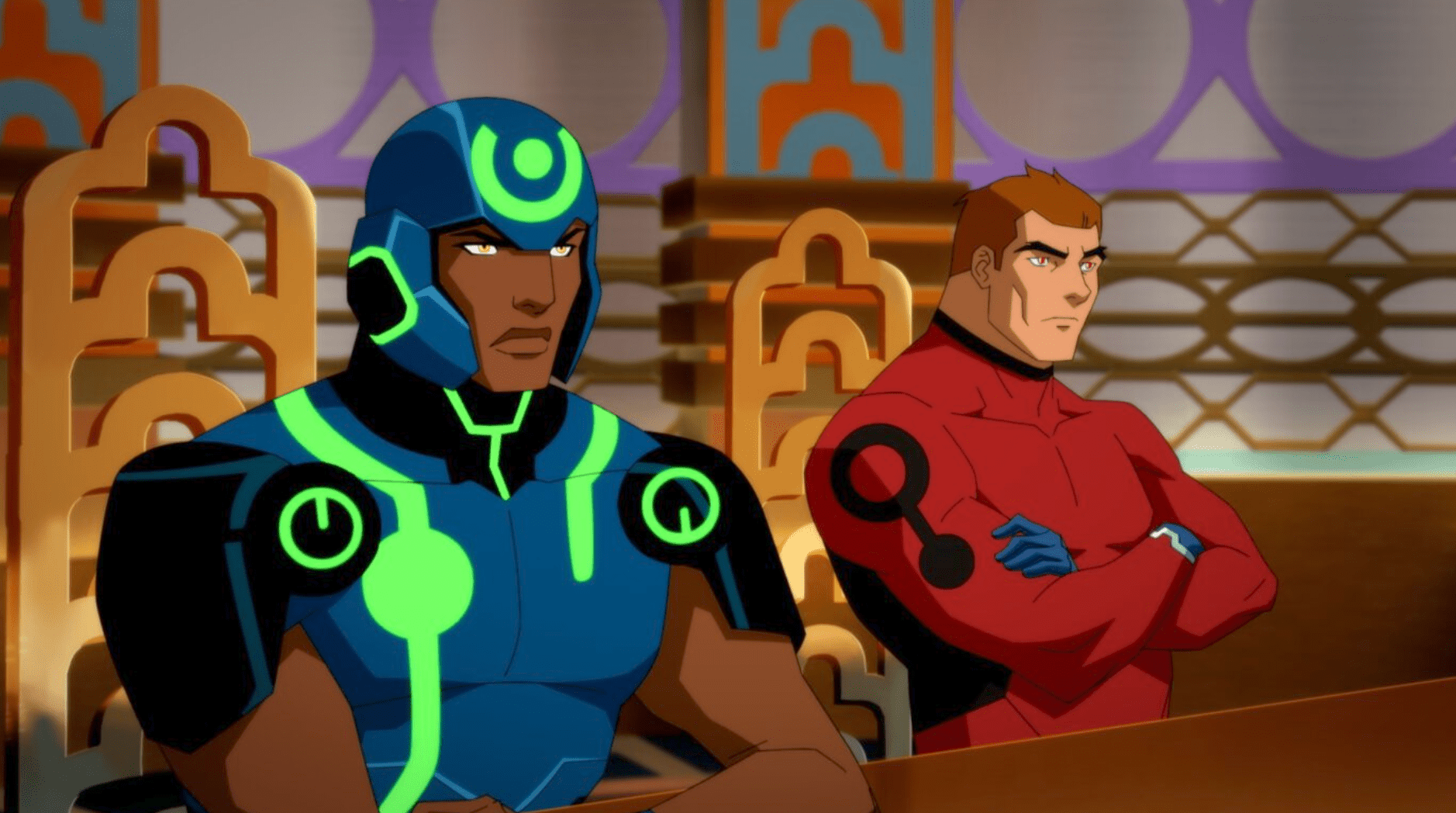 On New Genesis, the Summit is about to begin. Orion welcomes Raquel and Jay as the Justice League's representatives. They're soon joined by Vykin, who helps assure Raquel that she shouldn't judge Orion too soon. Tomar-Re and Killowog make up the rest of the participants, and the Summit has begun. It's tense, with a few quips at the expense of the Lanterns. Much to Raquel's dismay, the diplomatic binds are tying everyone's hands, so no one can help Earth with the metahuman trafficking that has been rampant.
We also catch up with the Foragers, who have some tender (albeit tongue-twister) moments, showing the range of Jason Spisak's skill at juggling two very distinct characters in Forager and Razer.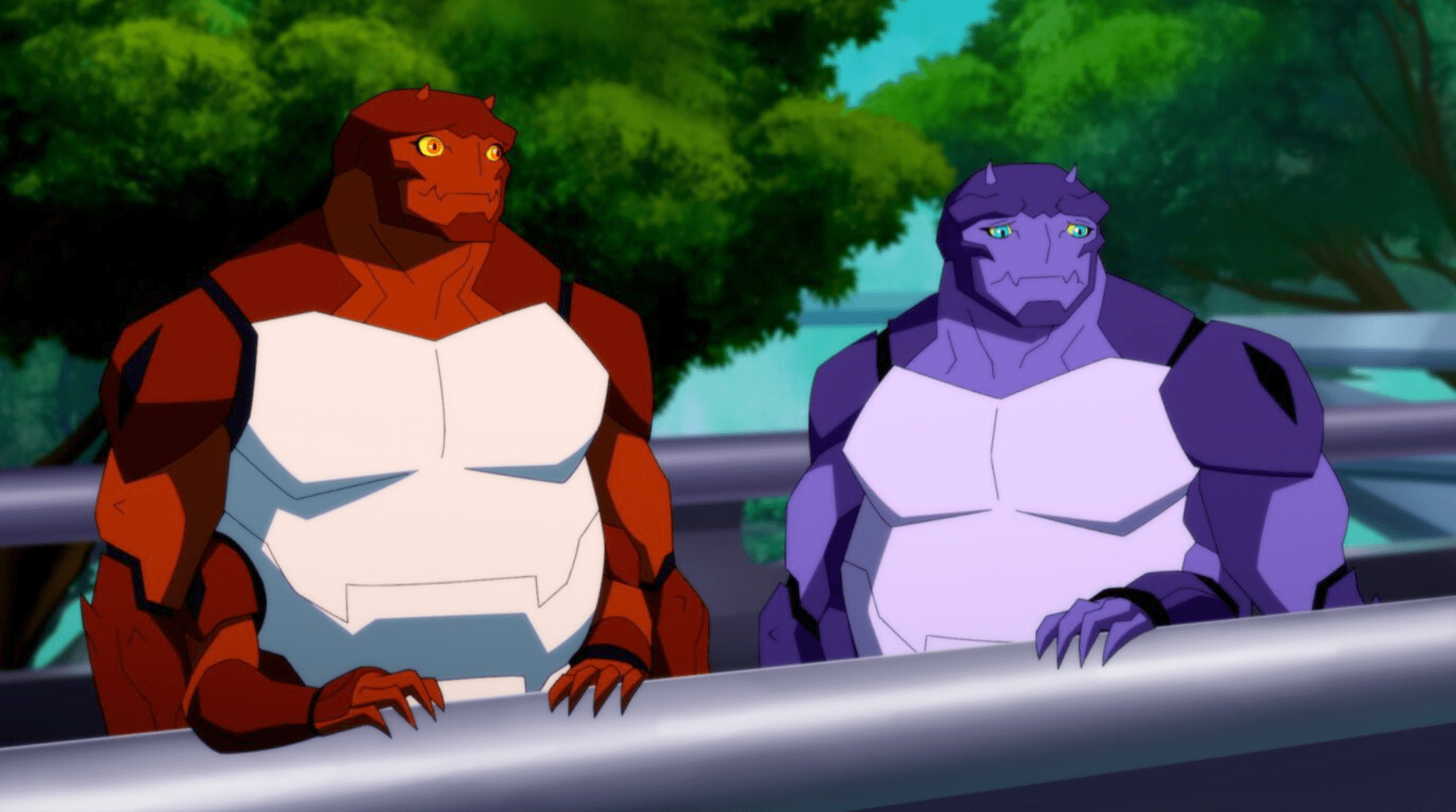 While Lor Zod continues his story, Razer is trading his blue ring for the familiar red. He requires rage to power it, and it comes too easily once Metron reveals that he's been planting the fruitless leads that led to the loss of hope because his entire plan was to study the rings, he had no interest in helping Razer. Razer and Metron have an all-out fight, with the latter treating it like a science experiment, until it starts going south.
Meanwhile Raquel is trying to talk to Noble about the mounting pressure of their son's diagnosis, and how she can't do anything because she has to deal with the Summit not going as intended. Her reasoning echoes the Green Lantern's in an interesting way. Noble tries to reassure her, but first she has to deal with the trail of destruction Razer is leaving.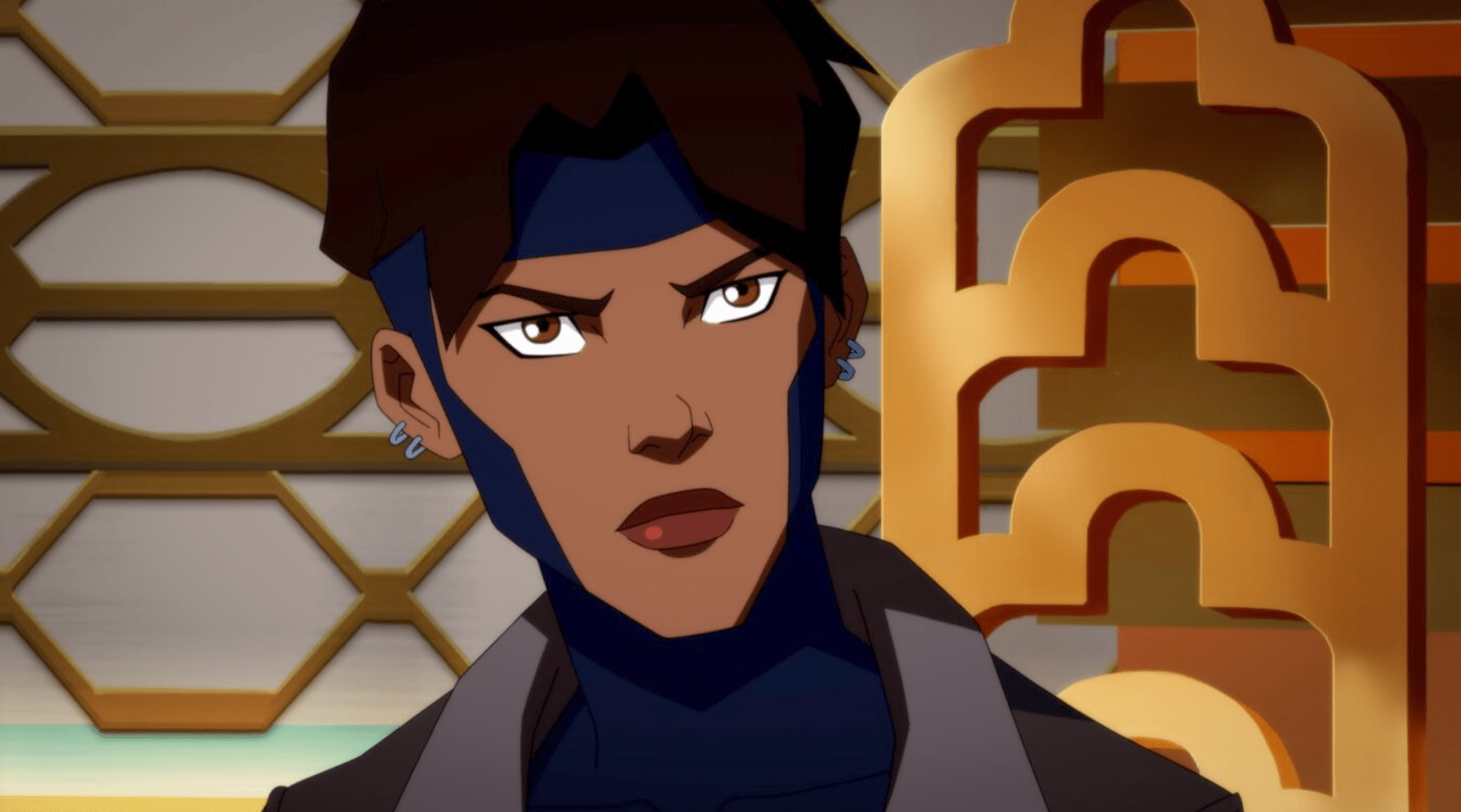 The only thing to break Razer out of his trance is seeing that Forager's purple counterpart was badly hurt. Razer makes a demand to have the blue ring returned, and Metron denies him, instead hitting him with a beam of energy. Through his pain, Razer is able to command the blue ring to return to him, effectively making him now a mix of both, equal parts hope and rage.
Once all the heroes are gathered, Razer heals Forager and restores the statue he destroyed, now with both Foragers there as well. The episode wraps up with Bart finishing his project: a cosmic treadmill, and a Forager duet of a song for Jay's 102nd birthday.
Overall, the episode was a lovely way to honor GLTAS, bringing back Jim Krieg and Giancarlo Volpe to write this episode, and thus expand on the Lantern mythos for Earth 16. It also sets a lot of things up for the next few episodes, such as Lor Zod and the Kaiser Thrall, the Legion now having a working time ship, and figuring out where the Summit will go from here.
Between the humorous moments, as well as the nostalgia kick from seeing familiar faces, the episode was an enjoyable adventure that allowed for a small respite from the madness that some of these arcs have been pushing, and is reminiscent of the Mars arc in the calm before the storm. We're sure that soon enough, things will pick up, especially considering the scenes from the trailer released just before this half kicked off, and the rush will be back, but until then, we'll continue humming along to the Forager duet of Flash's birthday song!