If you are a Young Justice fan and it feels like there are fireworks going off all around you then you aren't alone. The historical launch held a lot of emotion for the fans and the cast/producers. Many took to twitter to share their thoughts on the return. Most of the sentiment was a feeling of seeing an old friend return after a long absence. A lot of the fan communities that have existed since the show's abrupt end, rightfully took a victory lap in celebration. It nearly never happens that a show cannot only be rescued but revived like Young Justice has. Cast and Producers also took to social media: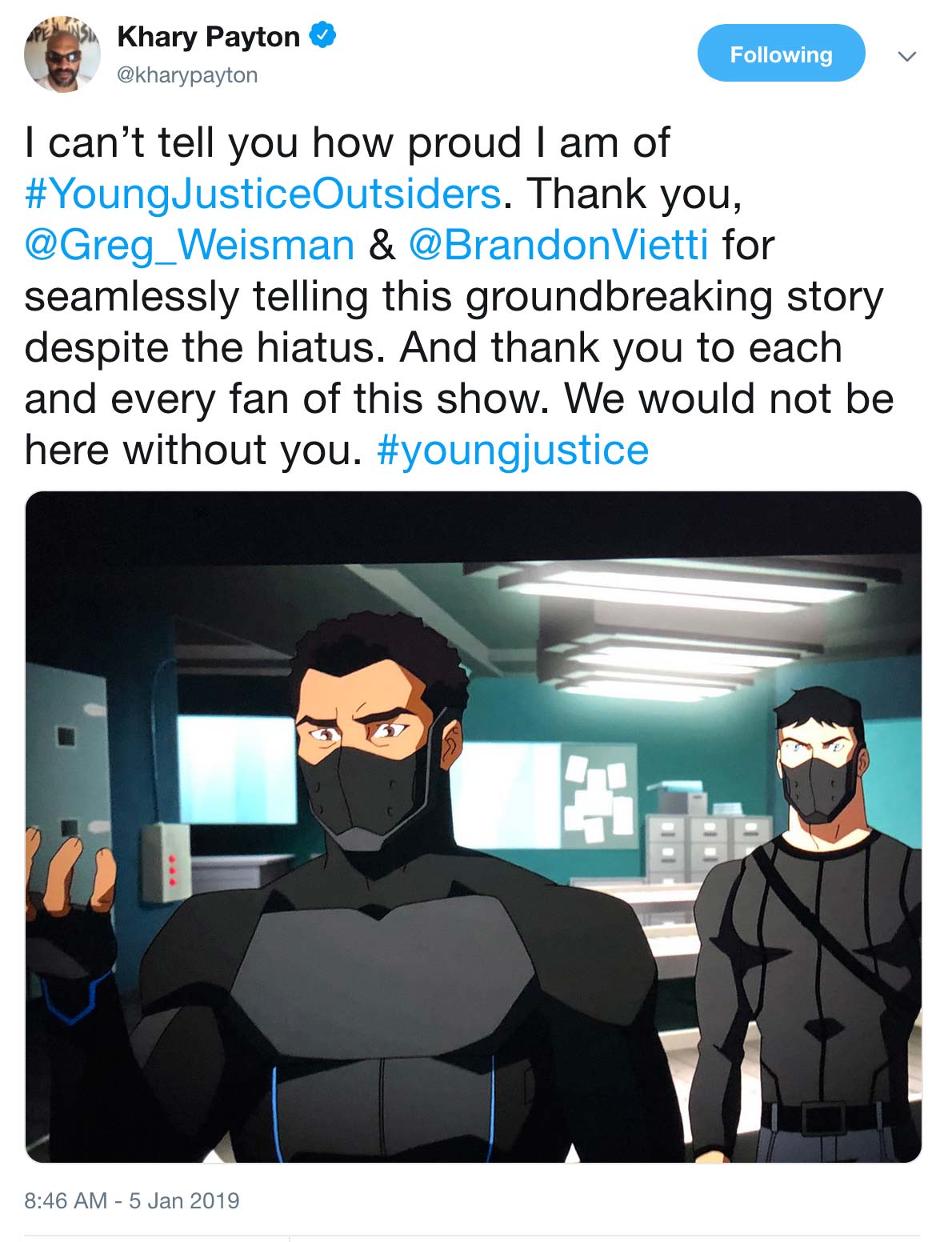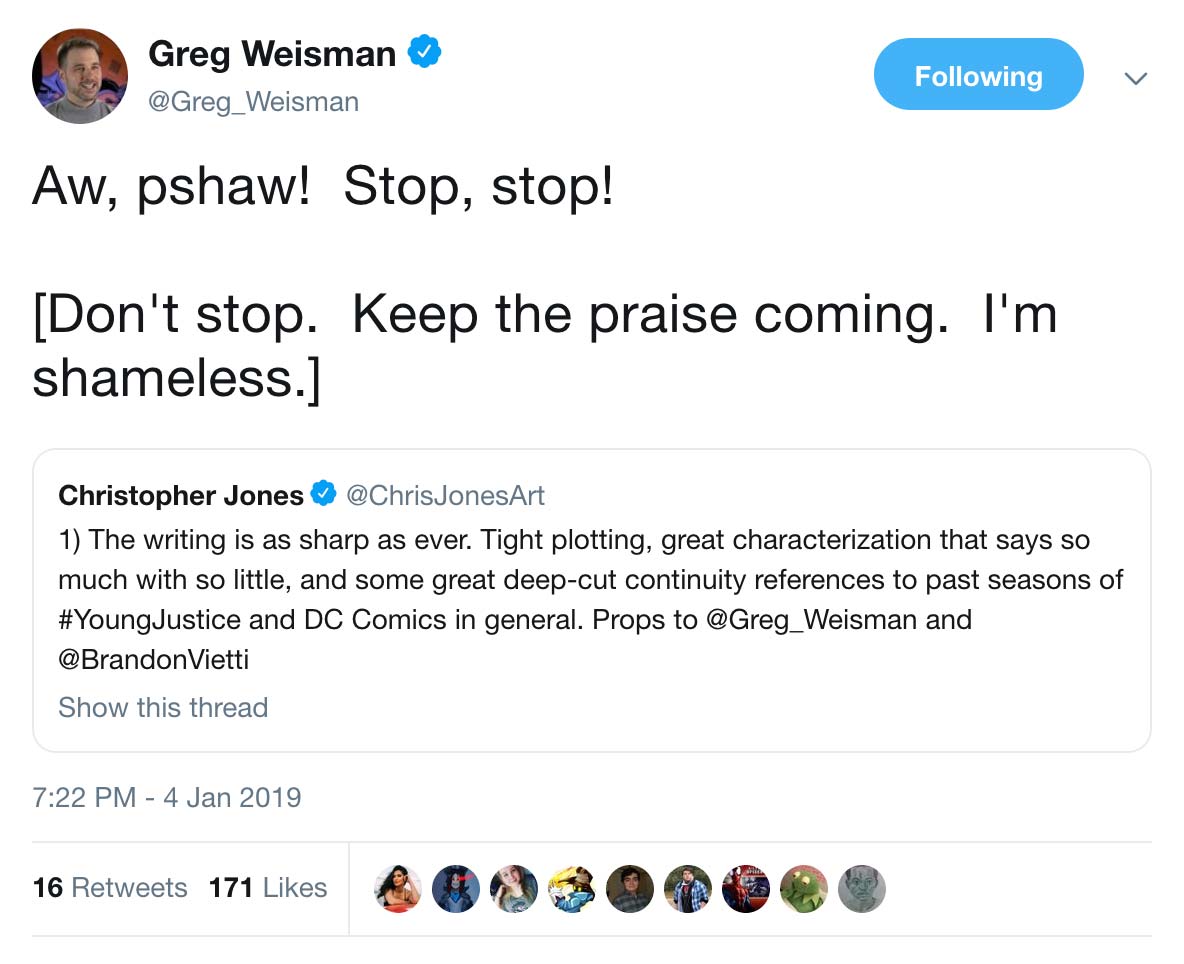 You might notice that last tweet from Zehra Fazal, who voices Halo among many other characters, is referring to the show's rating of a 100% fresh on Rotten Tomatoes! This kind of reception is nearly unheard of, especially for a young adult animated show!

Finally, with all the amazing press, the DC Universe has decided to capitalize on the show's success and released this new TV promo spot that would highlight everything the streaming service is doing with Young Justice. Check it out below:
What were your thoughts on the premiere? Did Young Justice Outsiders live up to everything you hoped? Let us know in the comments below and in the forum!